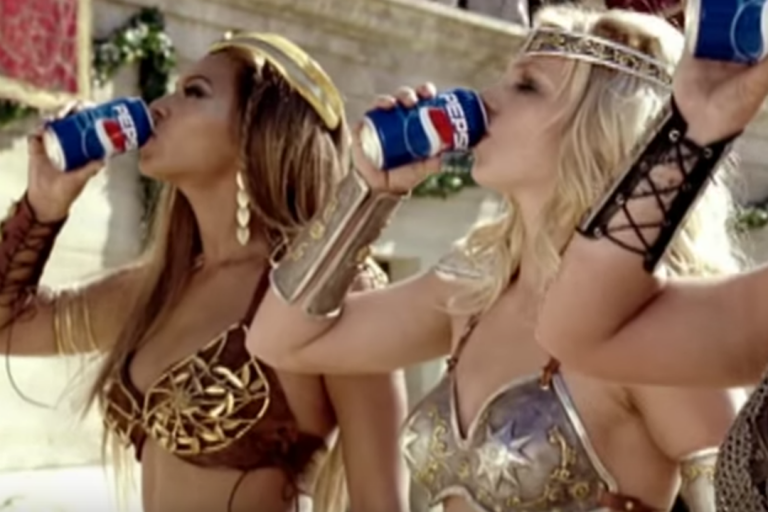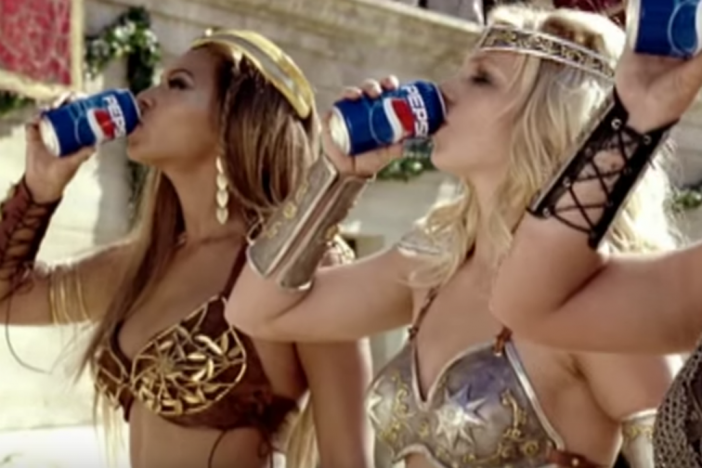 For nearly 60 years, Pepsi's mission has been to tie its soda inextricably to modern music and the aspiration of youth culture.
In 2015, young R&B phenom Jamal Lyon inked a major endorsement deal with Pepsi.
The commercial features Lyon on his way to perform a show, slamming a Pepsi on a New York subway. The train's all pop-locking and mugging with hyperrealistic joy, alive with the Pepsi Generation once again.
Lyon got his own primetime spot directed by "Empire" creator Lee Daniels, joining the ranks of Michael Jackson, Madonna, Britney Spears, Kanye West, David Bowie, Papa Roach, and more who've done marquee ad campaigns for Pepsi.
Here's some of the best and at the same time, some of the most controversial commercials of The Pepsi Generation:
Pepsi Global deleted this Kendall Jenner commercial on their own channel. They already apologized about the content of this video:
https://youtu.be/dA5Yq1DLSmQ
Michael Jackson teams up with director Bob Giraldi in a Pepsi commercial for the "new generation":
Here's the full version of this great Pepsi Commercial that Michael did during the Bad Era.
The Madonna "Like A Prayer" Pepsi (Controversial) Commercial:
https://youtu.be/rM-0rmUgOnY
Britney, Beyonce And Pink's EPIC, "We Will Rock You Commercial:
Britney's "Joy Of Pepsi":
And a fabulous Britney Spears' Pepsi Generation Timeline Video:
Kanye West's visually appealing commercial:
Pepsi Cola "Creation" Video with David Bowie And Tina Turner:
https://youtu.be/bdjF-1zcK4s
So, what was your favorite Pepsi Commercial? Share your comments below! "Come Alive" You're In The Pepsi Generation!