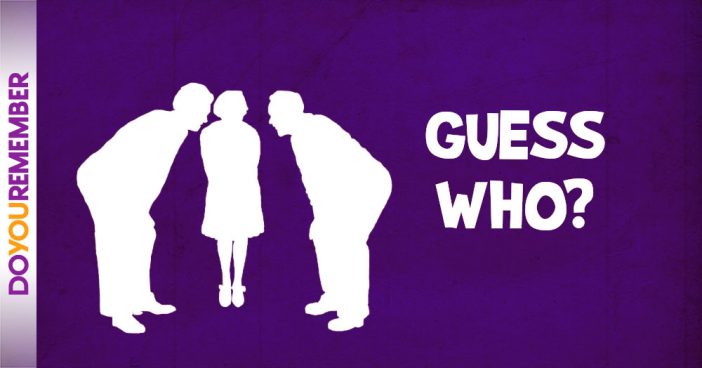 It's Gene Kelly as Don Lockwood, Debbie Reynolds as Kathy Selden and Donald O'Connor as Cosmo Brown in the Silver Screen Classic "Singing in the Rain"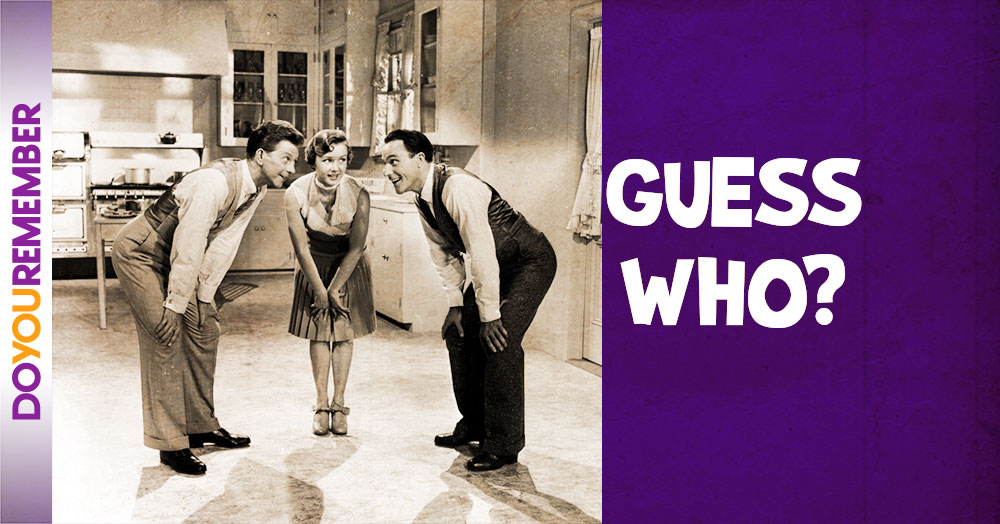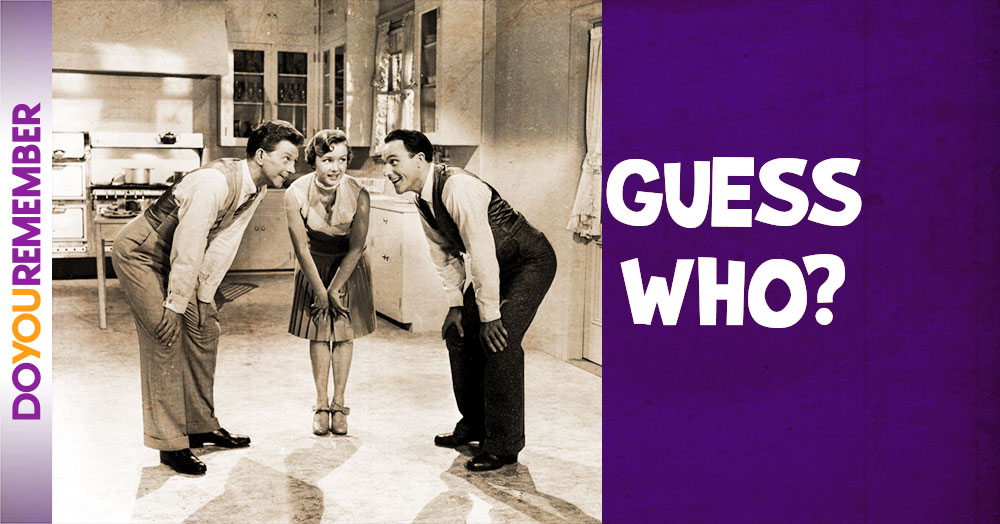 Singin' in the Rain is a 1952 American musical comedy film directed by Gene Kelly and Stanley Donen, starring Kelly, Donald O'Connor and Debbie Reynolds, and choreographed by Kelly and Donen.   The movie takes place in 1927 Hollywood. Monumental Pictures' biggest stars, glamorous on-screen couple Lina Lamont and Don Lockwood, are also an off-screen couple if the trade papers and gossip columns are to be believed.
Remember this Musical Number From "Singing in the Rain"
Both perpetuate the public perception if only to please their adoring fans and bring people into the movie theaters. In reality, Don barely tolerates her, while Lina, despite thinking Don beneath her. R.F. Simpson, Monumental's head, dismisses what he thinks is a flash in the pan: talking pictures. It isn't until The Jazz Singer (1927) becomes a bona fide hit which results in all the movie theaters installing sound equipment that R.F. knows Monumental, most specifically in the form of Don and Lina, have to jump on the talking picture bandwagon, despite no one at the studio knowing anything about the technology.
Musician Cosmo Brown, Don's best friend, gets hired as Monumental's ideas man and musical director. And by this time, Don has secretly started dating Kathy Selden, a chorus girl who is trying to make it big in pictures herself. Cosmo and Kathy help Don, who had worked his way up through the movie ranks to stardom, try make the leap to talking picture stardom, with Kathy following along the way. However, they have to overcome the technological issues. But the bigger problem is Lina, who will do anything to ensure she also makes the successful leap into talking pictures, despite her own inabilities and at anyone and everyone else's expense if they get in her way, especially Kathy as Don's off screen girlfriend and possibly his new talking picture leading lady.
The film was only a modest hit when first released, with only Donald O'Connor's win at the Golden Globe Awards, Betty Comden and Adolph Green's win for their screenplay at the Writers Guild of America Awards, and Jean Hagen's nomination at the Academy Awards for Best Supporting Actress being the only major recognitions it received.
However, it was accorded its legendary status by contemporary critics. It is now frequently regarded as the best movie musical ever made, and the best film ever made in the "Arthur Freed Unit" at Metro-Goldwyn-Mayer. It topped the AFI's Greatest Movie Musicals list, and is ranked as the fifth greatest American motion picture of all time in its updated list of the greatest American films in 2007.   In 1989, the United States Library of Congress selected the film for preservation in the National Film Registry.
Credit: imdb/wikipedia.com