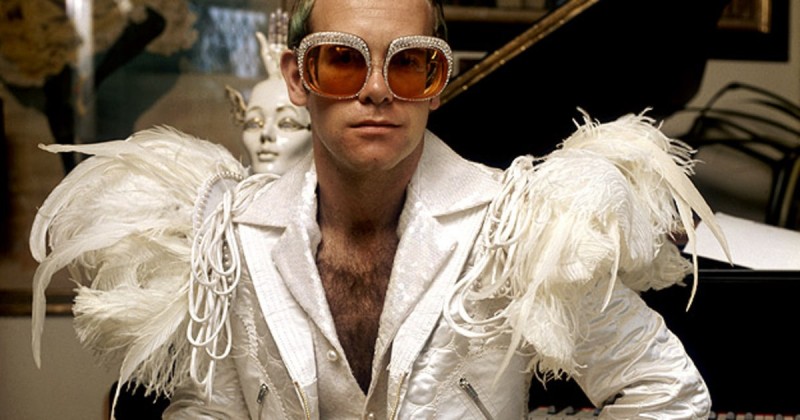 "BORN TODAY"
Pavel Andreivich Chekov (2184)
Katharine McPhee (1984)
Sean Faris (1982)
Danica Patrick (1982)
Jenny Slate (1982)
Lee Pace (1979)
Édgar Ramírez (1977)
Wladimir Klitschko (1976)
Cha Tae-Hyun (1976)
Melanie Blatt (1975)
Juvenile (1977)
Lark Voorhies (1974)
Cathy Dennis (1969)
Sarah Jessica Parker (1965)
Lisa Gay Hamilton (1964)
Mike Henry (1964)
Marcia Cross (1962)
John Stockwell (1961)
Fred Goss (1961)
Brenda Strong (1960)
Haywood Nelson (1960)
Matthew Garber (1956) RIP
Daniel Boulud (1955)
Mary Gross (1953)
Bonnie Bedelia (1948)
Elton John (1947)
Paul Michael Glaser (1943)
Aretha Franklin (1942)
Richard O'Brien (1942)
Anita Bryant (1940)
Gloria Steinem (1934)
Gene Shalit (1926)
Eileen Ford (1922) RIP
Nancy Kelly (1921) RIP
Simone Signoret (1921) RIP


"DIED TODAY"
Robert Newton (Born: June 1, 1905 / Died: March 25, 1956)
Alan Mowbray (Born: August 18, 1896 / Died: March 25, 1969)
Bill Kenny (Born: June 12, 1914 / Died: March 23, 1978)
Nancy Walker (Born: May 10, 1922 / Died: March 25, 1992)
Lawrence M. "Larry" Lansburgh (Born: May 18, 1911 / Died: March 25, 2001)
Joe Schermie (Born: February 12, 1946 / Died: March 25, 2002)
Buck Owens (Born: August 12, 1929 / Died: March 25, 2006)
Dan Seals (born February 8, 1948 / Died: March 25, 2009)
"MOVIES TODAY"
"MUSIC TODAY"
1959 –  Bobby Darin released the single "Dream Lover".
1960 –  Roy Orbison recorded "Only The Lonely" at RCA Victor Studios in Nashville, Tennessee.
1960 –  Ray Charles recorded "Georgia On My Mind".
1963 – Johnny Cash recorded the June Carter/Merle Kilgore song "Ring Of Fire." It became the biggest hit of Johnny Cash's career, staying at #1 on the charts for seven weeks.
1964 –  The Beatles debuted on the Top of the Pops show on BBC-TV, performing "Can't Buy Me Love" and "You Can't Do That".  The show had been recorded March 19.
1967 –  Aretha Franklin took over at #1 on the R&B chart with "I Never Loved a Man (The Way I Love You)".
1967 –  The Turtles moved to #1 with one of The Top 100 Songs of the Rock Era*–"Happy Together".
1968 –  Spanky & Our Gang released the single "Like to Get to Know You".
1972 –  In the span of six weeks, America rose to #1 with their first single–"A Horse With No Name".
1972 –  B.J. Thomas topped the Adult chart with "Rock And Roll Lullabye".
1972 –  The self-titled America album took over at #1 from Harvest by Neil Young.  Bread's Baby I'm-A Want You was next with Nilsson Schmilsson from Nilsson and Paul Simon's self-titled release trailing
1974 –  The Carpenters released the single "I Won't Last A Day Without You".
1975 –  Linda Ronstadt released her remake of the Everly Brothers hit "When Will I Be Loved".
1978 –  20 Golden Greats by Buddy Holly & the Crickets was the #1 album in the U.K.
1978 –  England Dan & John Ford Coley's song "We'll Never Have To Say Goodbye Again" was the new #1 on the Adult chart.
1978 – "Mamas Don't Let Your Babies Grow Up to Be Cowboys" by Waylon Jennings and Willie Nelson became the last song for 12 years to spend four weeks at #1 on Billboard's Hot Country Singles chart.
1978 – "Night Fever" by the Bee Gees was #1 for a second week, the eighth straight week that a song written by the group had been #1.  "Stayin' Alive" from the Bee Gees was #2 with "Emotion", another song they wrote and sang on.

1985 –  Prince won the Oscar for Best Original Score for the "

Purple Rain

" Soundtrack.

1986 –  Guns N' Roses signed a worldwide recording contract with Geffen Records.

1989 –  Gloria Estefan had the #1 album in the U.K. with Anything for You.

1989 –  Roy Orbison landed one last #1 on the Adult Contemporary chart with "

You Got It

".

1989 –  Mike + the Mechanics had the new #1 song with "The Living Years"
1995 –  "Love Can Build A Bridge", the Comic Relief charity record from Cher, Eric Clapton, Chrissie Hynde and Neneh Cherry, was the #1 song in the U.K.
"TV/RADIO TODAY"
1968 – "The Frodis Caper," the 58th and last episode of The Monkees, directed by Micky Dolenz and featuring the lone band song "Zor and Zam," airs on NBC-TV.
1983 – Motown Records had a big bash to celebrate their 25th anniversary (Motown 25 -Yesterday, Today, Forever).  Stevie Wonder, the Supremes, the Temptations, the Four Tops, Marvin Gaye, the Jackson 5, the Commodores, Smokey Robinson, Martha Reeves and Jr. Walker performed at the Civic Auditorium in Pasadena, California, televised by NBC.
1994 – Thunder in Paradise, a one-hour action-adventure TV series, debuts in syndication.
1999 – Elton John appears on TV's Late Show with David Letterman promoting Elton John and Tim Rice's Aida, a concept album containing songs that will be used in next year's Broadway stage version of Aida (a Disney production).
"OTHER IMPORTANT EVENTS"
1939 – Billboard Magazine introduced the (country music) hillbilly music chart. The term country music did not begin to be used until the 1940's when the earlier term hillbilly music was deemed as degrading to the style of music.
1958 –  After being sworn in as Private 53310761 the previous day, Elvis Presley received the regulation short back and sides haircut from army barber James Peterson.
1961 –  Elvis Presley made his last stage appearance for nearly eight years at the Bloch Arena in Honolulu, Hawai'i. The show was a benefit for the U.S.S. Arizona Memorial on Pearl Harbor.
1965 – Following the end of the march by 25,000 civil rights supporters from Selma to Montgomery after four days and nights on the road under the protection of Army troops and federalized Alabama National Guardmen.
1967 – Anti Vietnam War Demo: Martin Luther King, Jr., leads a march of 5,000 antiwar demonstrators in Chicago.
1968 – Roy Orbison marries his second wife, Barbara Wellhonen, in Nashville. They would remain married until Orbison's death twenty years later.
1969 – A just-married John Lennon and Yoko Ono decide to use the press circus of their honeymoon to promote an end to the Vietnam war, and wars in general.
1969 – U.S. President Richard Nixon presents Lillian Disney with a special Commemorative Medal (authorized by Congress) honoring her late husband Walt.
1971 – Louis Armstrong, the famous trumpet player, had undergone a temporary tracheotomy after being admitted to a New York hospital. Armstrong had received this throat operation after receiving treatment for heart trouble.
1985 – Stevie Wonder wins his first Oscar for his theme to the film The Woman In Red, entitled "I Just Called To Say I Love You." Sixteen years later to the day, Bob Dylan will win his first Oscar for his Wonder Boys song "Things Have Changed."
1991 – Touchstones Pictures' Dick Tracy walks away with 3 Oscars at the 1990 Academy Awards.  Winners include: Best Song – Sooner Or Later (I Always Get My Man), Art Direction – Set Decoration, and Make-up.
1995 –  Eddie Vedder of Pearl Jam was rescued after a riptide carried him 250 feet offshore in New Zealand.
PLEASE LET US KNOW IF WE ARE MISSING ANYONE OR ANYTHING OR ANY INFORMATION NEEDS TO BE UPDATED. WE APPRECIATE YOUR ASSISTANCE WITH KEEPING OUR 'DYRT' AS CONCISE AS POSSIBLE!