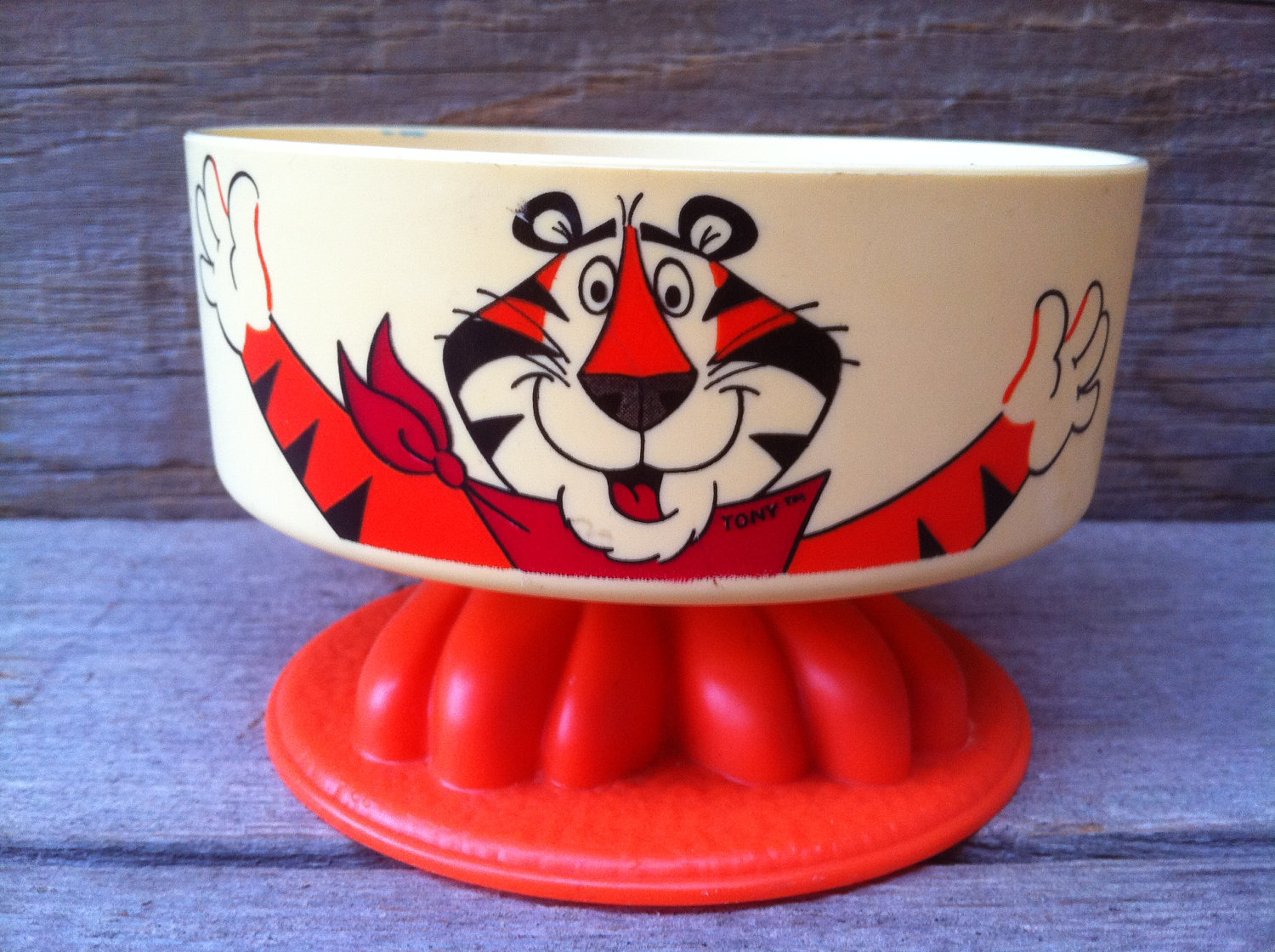 Remember waking up early for Saturday morning cartoons? We never went to the television without a bowl of our favorite, sweet sugar-frosted breakfast cereals.
My favorites were Kaboom, King Vitamin, Alpha Bits and Vanilly Crunch.  And, I especially loved to eat the 'Magical' marshmallows from Lucky Charms.
How about the mini boxes we got in the Jumbo packs? Opening them up on the perforations, folding them back and eating directly from the box.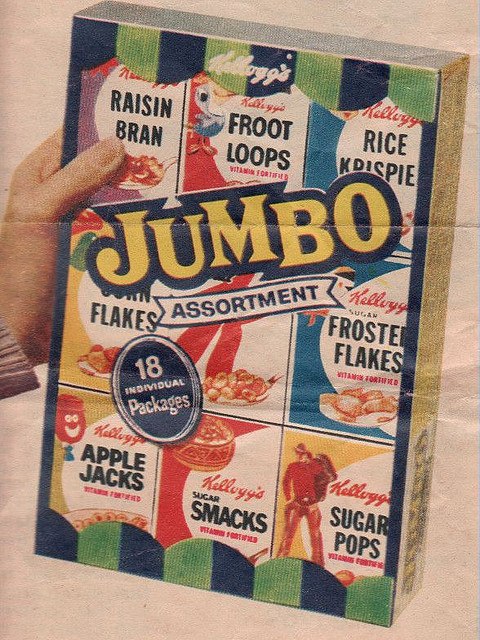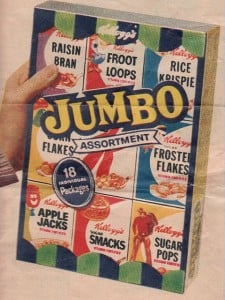 There was nothing better than the sweet, colorful milk we savored at the end of each bowl. And, using that leftover milk for a little extra serving.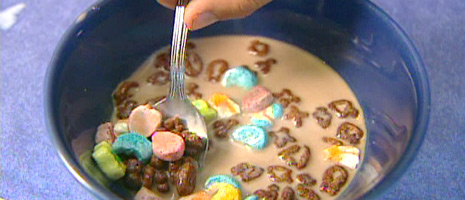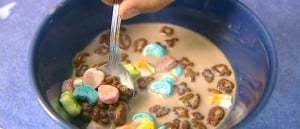 I used to beg my Mother to buy cereals based on the prizes or the records on the boxes. Whatever promotion was on the box, is what drove us to choose what we wanted when we went to the market. We had such sibling rivalry when it came to a newly purchased, unopened box of cereal. First one to the box got the surprise inside. I'd actually reach my little hand deep into the bottom to get to that sought-after prize! My brother, on the other hand, would open the box(es) from the bottom just to get to the treasure! Or, to cut that 45 from the back of the box. It was amazing how they actually worked!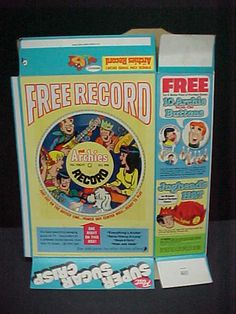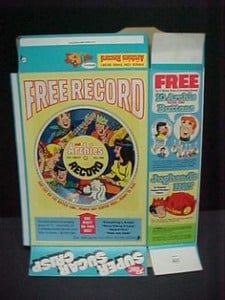 And how about the games and puzzles you would play when eating a bowl. Instead of being glued to a television, you would be glued to the back of a cereal box.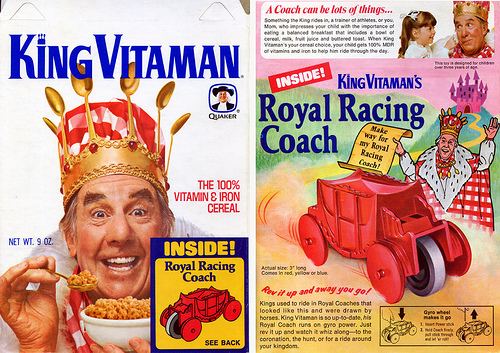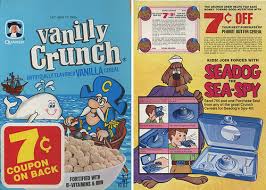 We all had that one bowl we called our own! I think my Mother would purchase these novelty bowls from offers on or in the boxes.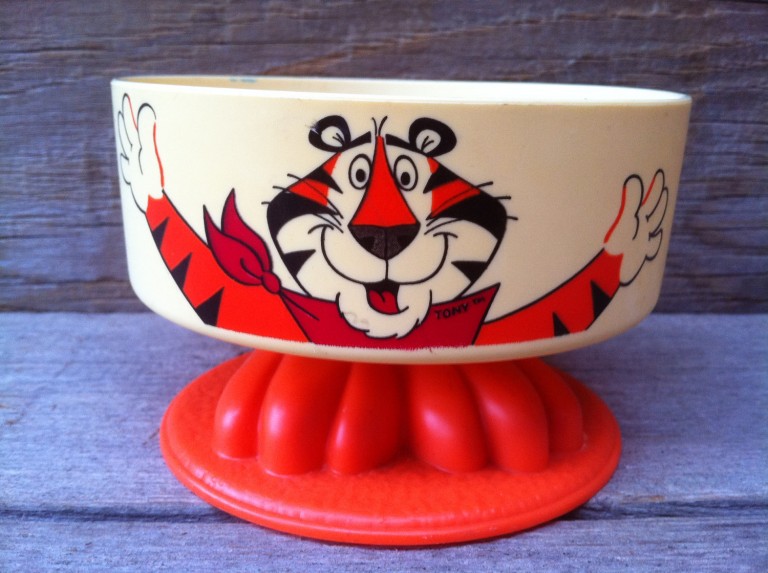 Do you have the same memories I have? What was your favorite cereal? Or your most memorable prize? Let's hear yours in the comment section below!
https://youtu.be/Tnrggz95nQA