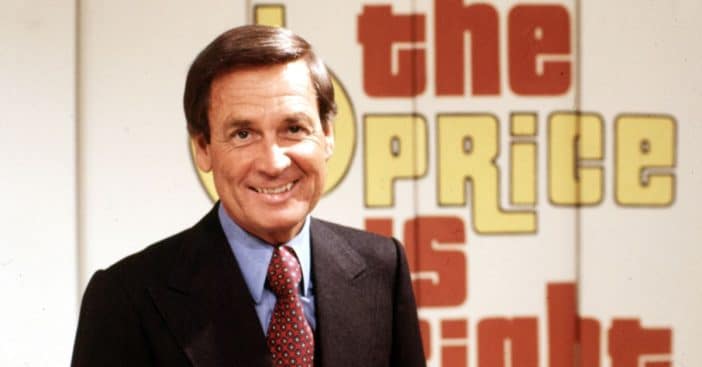 It has been reported that the longtime host of the game show The Price is Right, the legendary Bob Barker, has died at the age of 99. "It is with profound sadness that we announce that the World's Greatest MC who ever lived, Bob Barker has left us," Barker's publicist Roger Neal said in a statement.
In 1972, producers struck gold when they hired Barker to host The Price Is Right. By this time, the game show had already decreased in popularity since its peak in the late '50s and had been declined twice by different networks before finding its place on CBS. However, Barker's presence proved to be just what the show needed, and it remains on the air even after he retired 15 years ago.
Remembering the iconic Bob Barker
Robert Thompson, the director of the Bleier Center for Television and Popular Culture at Syracuse University, attributed Bob Barker's status as an iconic game show host to his lengthy career – he was on TV for over 50 years, beginning on Truth or Consequences in 1956 and retiring from The Price Is Right in 2007.
"From the black and white era of television right up to the new century, Bob Barker had a real presence on two really big shows," Thompson said. "Secondly, you've got some game shows where the host just stands behind a podium, but Barker really interacted with regular people" (who were selected as contestants). "And he was particularly good at it."
Ending every The Price Is Right episode, Barker's plea was to assist in pet population control, something he was particularly passionate about aside from being a game show host. He urged viewers to get their pets spayed or neutered. In 1995, Bob Barker founded the DJ&T Foundation, named after his wife and her mother, in order to provide services for pet owners. His devotion to this cause can be attributed to the first prize he gave away as the host of The Price Is Right, which was a fur coat.
Nancy Burnet, Barker's friend of 40 years, fondly recalled his efforts to reveal animal abuse. "I am so proud of the groundbreaking work we did to disclose the mistreatment of animals in the entertainment sphere and to ameliorate the state of ill-used and taken advantage of creatures in America and beyond," Burnet conveyed in a statement recently. "He will be terribly missed."