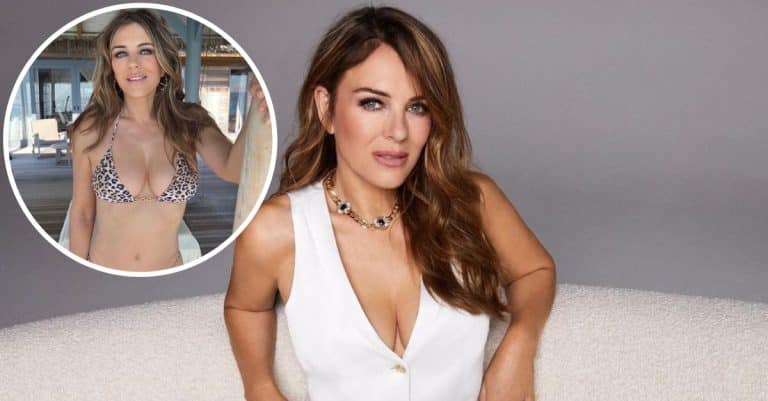 Elizabeth Hurley recently took to her Instagram page to show off her gorgeous body in one of the pieces from her swimwear line, Elizabeth Hurley Swim, with a caption, "Yay!! My favorite cheetah bikini is back in stock." In the photo, the actress posed in a cheetah print two-piece bikini, hoop earrings, and sultry smokey eye makeup.
Hurley also shared more slides featuring close-up selfies and photos with crystal blue waters in the backdrop. Fans were stunned and did not hold back on their compliments to Hurley in the comments section. "Never seen a woman age so well," a follower commented. "Getting younger and younger," wrote another.
Why Did Hurley Start A Swimwear Line?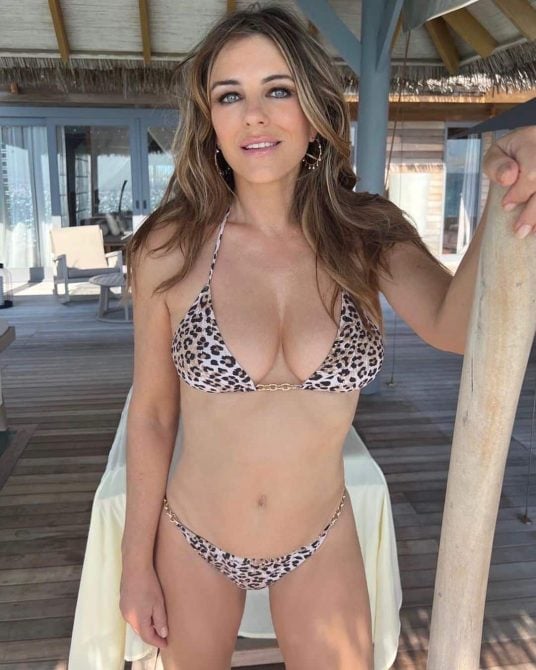 In February, Hurley also posted a classy pic featuring a "limited edition" design from her collection. She wore a beach robe with a white string bikini underneath in the post captioned, "limited edition, super floaty, feather robe has arrived at @elizabethhurleybeach."
Per launching her London-based swimwear brand in 2005, Hurley stated on the company's website why she started Elizabeth Hurley Swim. "I decided to venture into beachwear not only because I've always been obsessed with vacation clothes but also because it's an area where women, regardless of shape or size, can either look amazing or really get it wrong," Hurley stated. "I wanted to develop resort collections, which make women feel fabulous at any age."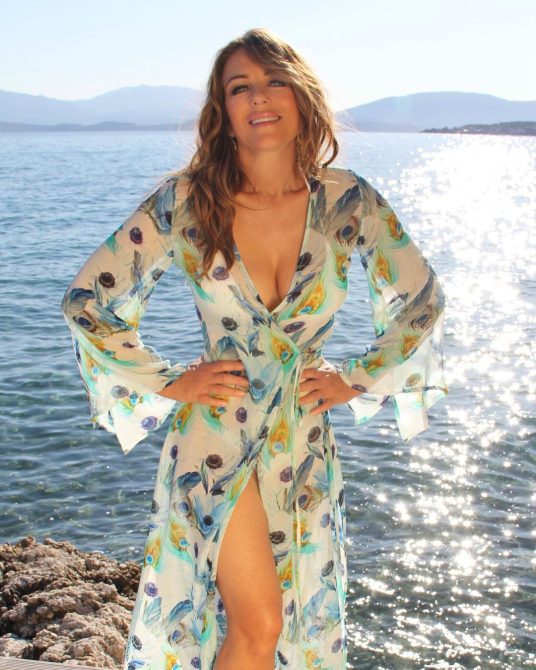 Hurley On Confidence And Promoting Her Business
The Bedazzled star spoke of her confidence and thriving business in a March issue of Hello! magazine. "Having a sense of achievement makes us all feel better," she said.
Hurley, who never misses a chance to promote and model her swimwear and designs, addressed the reason for her sultry bikini posts on her page. "I have a business to run and bikinis to sell. There's not that much more to it than that. If I sold cans of soup, you'd see an awful lot of pictures of me stirring pots at my stove," she answered.