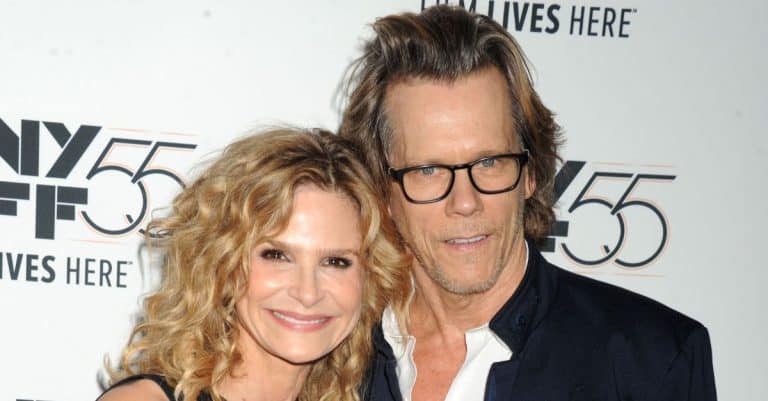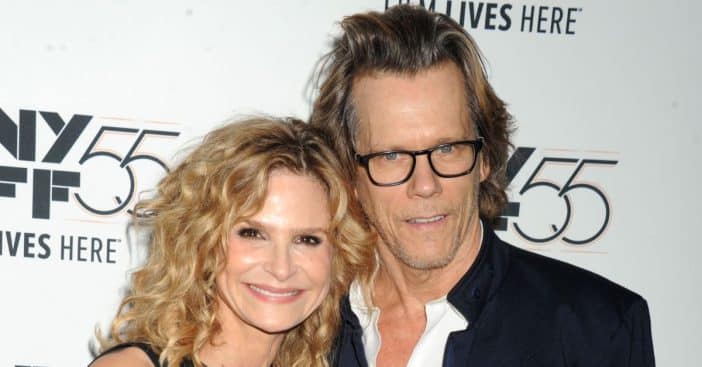 On Friday, Kevin Bacon shared a video on his Instagram account featuring a playful conversation with his wife Kyra Sedgwick about an awkward revelation that he wasn't her top pick to act in her new movie, Space Oddity.
This comes after Kevin recently shared an adorable throwback photo to celebrate their daughter Sosie's birthday. It seems that Kevin first found out about not being Kyra's first choice during an appearance on The Jimmy Kimmel Show a few months ago, and it has clearly stuck with him.
Fans join in the conversation between Kyra Sedgwick and her husband, Kevin Bacon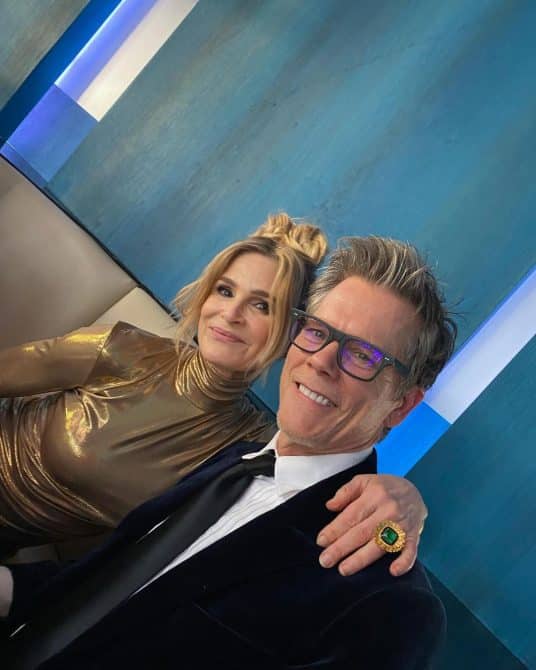 In the footage, Kevin took a guess at who Kyra's initial choice was instead of him. However, as Kevin tried to figure it out, fans weighed in through the post's comments section with different theories to give their takes on the topic.
One comment detailed that Kyra may have had Matt Damon in mind for the role, given her previous onscreen collaboration with him in the hit TV series, The Closer. "Dennis Quaid?" another person wrote alongside a thinking face emoji.
"Maybe [it was] David Harbour?" another fan responded, to which the 64-year-old replied, "Wow it really could be." However, a fan decided to unravel the mystery with a detective-like analysis. "Hear me out …," the comment read. "What if it was Jimmy Kimmel and that's how he knew?"
The actor pays a special tribute to his wife, Kyra Sedgwick
Kyra has maintained a relatively low profile on social media lately while focusing on promoting her upcoming project, Space Oddity, which is set to premiere on March 31. However, back in February, she and her husband shared a heartwarming glimpse into their nearly 35-year-long, affectionate relationship.
For his regular Monday Blues social media post, the actor decided to pay tribute to his wife. "Hey everyone, happy Monday. You know what's really [good] at chasing away those #MondayBlues? Mom Rock," Kevin wrote. "That's right, moms know how to get down. Inspired by the best mom out there @kyrasedgwickofficial, here are a few songs moms can rock out to."
However, the mother of two, who is 57 years old, responded with delight to his post, exclaiming "This is the BEST MONDAY BLUES EVER!!!!" and included a series of pink love hearts.
Kevin Bacon shares the secret of his long marriage to Kyra Sedgwick
The couple tied the knot in 1988 after meeting on the set of PBS Lemon Sky the same year and they have remained married since then. The length and the happiness in their union have always got people asking about how they have managed to stay together.
However, Kevin Bacon stated in an interview that he honestly does not have an answer. "That's a lot of years," he said. "People feel a tremendous amount of excitement. Everybody wants to ask us about the secret, which I absolutely refuse to answer."
The actor also stated that fans should be careful of getting relationship advice from celebrities. "I tell ya, marriage, let's face it, it doesn't work," Kevin said. "How many people stay married? Nobody. If I was to give some advice, I would say the one thing you don't want to do is take a celebrity's advice on how to stay married."