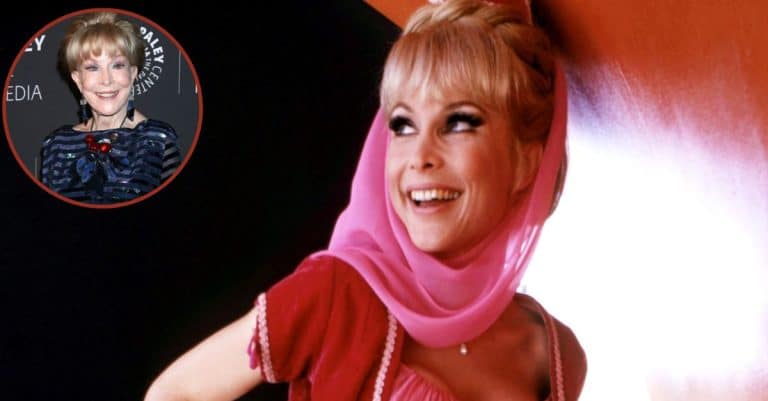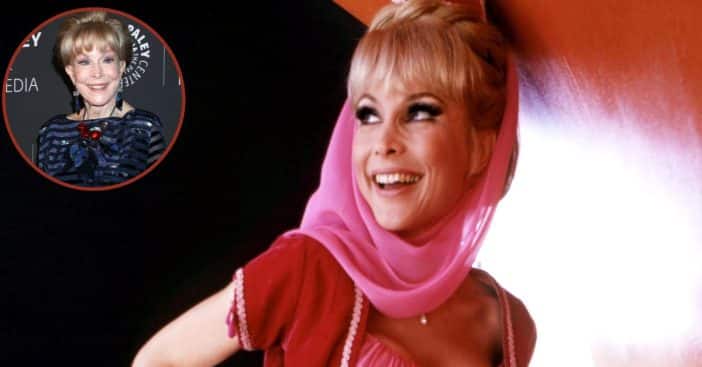 Barbara Eden, best known for her role in I Dream of Jeannie, recently took to a red carpet event in Beverly Hills, looking ageless as ever, even at 91 years old. She stepped out on the red carpet for the Remus Pre-Award Tea Time event at The Beverly Hills Hotel, sporting a navy-blue satin blouse with matching black pants, with pointed-toe high heels and a black and silver matching jewelry set, and a black clutch.
She was all smiles as she struck the familiar Jeannie pose on the red carpet that we all know and love.
Barbara Eden looks dazzling at red carpet event at 91 years old
'I Dream of Jeannie' star Barbara Eden, 91, looks ageless at Beverly Hills event https://t.co/K4yZI4D2c3

— Fox News (@FoxNews) March 10, 2023
Back in August 2021, Eden revealed her secrets to staying youthful in her 90s. "I'm very careful about [my] diet," she divulged to Closer Weekly. "I'm a carnivore… I like steak," she adds. "We eat a lot of pork, chicken, steak [and] vegetables."
She also makes sure to keep up an exercise routine, mostly consisting of walking and spinning. On top of that, for her beauty regimen, she uses a special cream from Estée Lauder. "They have [serum] drops [called] line repair," she explains. "I use that morning and night. I also use sunscreen. I don't go out without sunscreen… I [also] don't wear makeup unless I'm working."
As previously mentioned, Eden is best known and beloved for her role in I Dream of Jeannie—however, she previously spoke to Fox News about how her costume in the show caused quite a stir at the time.
"When we did the pilot and the first 13 episodes, they didn't say anything about it," she says. "But when we came back, they suddenly decided they had to put a lining in the pantaloons. Someone was always on set, constantly making sure we followed the best practices. The bottle couldn't be in Larry's bedroom. The smoke couldn't be there. It was a little ridiculous, but it's funny. But anyway, it worked!"