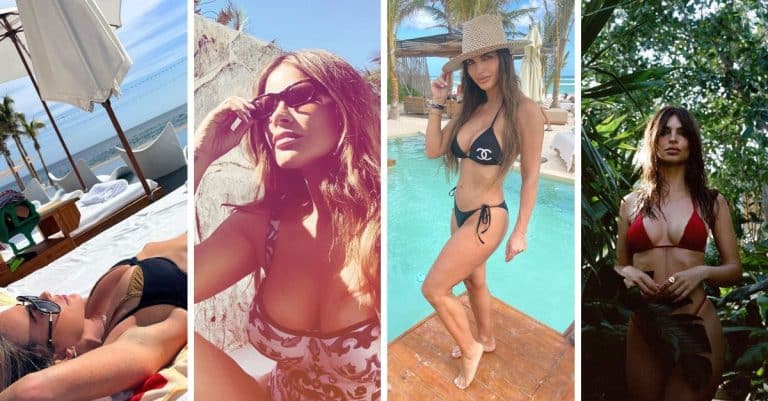 Our favorite celebrities kept the winter cold away, sharing their hot photos in swimsuits. Stars like Donna D'Errico, Kyle Richards, Sofia Vergara, and more took to their Instagram pages to show off their amazing figures while on vacation.
These stars, mostly in their 50s, are aging gracefully and keeping it youthful and fresh. Donna credits her vegan diet for her looks, and Sofia Vergara tipped that she works out and takes her skincare very seriously. Here are photos of some of our stunning Hollywood beauties in swimsuits.
Donna D'Errico
View this post on Instagram
The former Baywatch star posed in the rain while lying on the beach with her back arched. In her video post, Donna wore a pink two-piece bikini, with "Sweet Home Alabama" by Lynyrd Skynyrd playing.
The 54-year-old model posted the video on her Instagram page, of over two million followers, with the caption, "It's been sweet being back home where I was raised! I'm thinking of staying! Rain & all! Have a beautiful Monday y'all."
Kyle Richards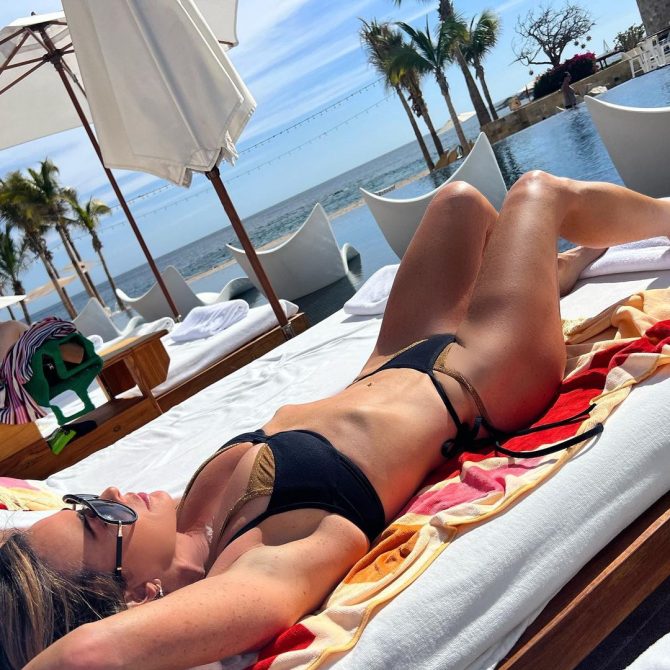 Kyle Richards has been on the Real Housewives of Beverly Hills show since 2010 and is the last original cast member still on the show. The 54-year-old shared photos of herself on a tropical vacation wearing a black and gold two-piece swimsuit and dark sunglasses.
She was sitting by the poolside on a beach chair in Mexico, where she shared several photos from. "Calm before the storm," she captioned, with an emoji of the sun.
Sofia Vergara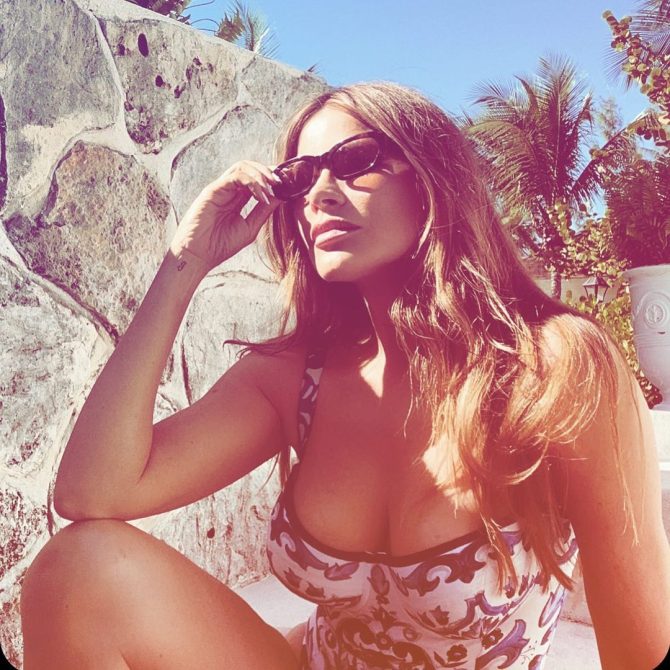 Sofia Vergara is popular for her role as Gloria on the sitcom Modern Family. The actress poses under tropical palm trees in a one-piece white and blue bikini with floral detail. She let her hair down and held her dark sunglasses while sitting on a stone wall for the perfect pose.
Teresa Giudice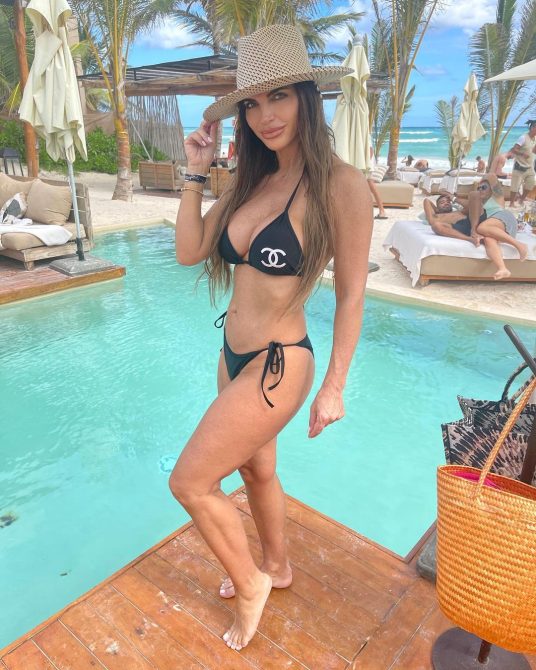 Teresa of The Real Housewives Of New Jersey set out to Tulum, Mexico for a vacation, sharing stunning photos from her trip. The fifty-year-old posed by the pool wearing a black Chanel two-piece swimsuit. To accessorize, she wore a brown straw hat and a simple bracelet. One of her four children, Gia, was in the comments of the photo, gushing over her hot mom.
"Who has a mom that looks like mine," Gia wrote with two hearts.
Christie Brinkley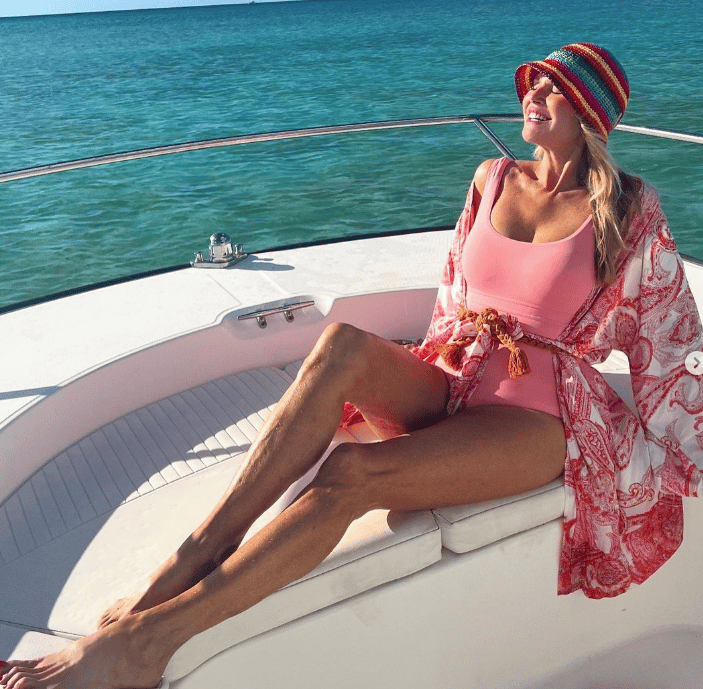 Former Sports Illustrated swimsuit model Christie Brinkley rang in the New Year in Turks on a boat, soaking up the warm sun in a gorgeous salmon pink swimsuit, showing off her legs. "Happy New Year from Turks & Caicos! May 2023 be full of happy days from sunrise to sunset!" she wrote.