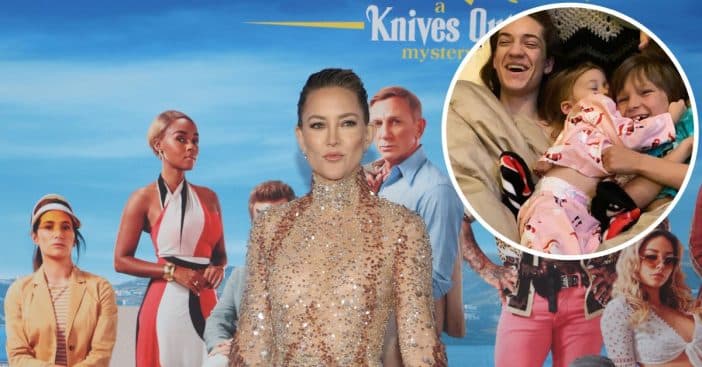 Kate Hudson is a proud mother to three children— two boys and a girl. The 43-year-old had her kids from her first marriage, a previous relationship, and her current one. She shares her first son, Ryder, with her ex-husband, Chris Robinson, and her second, Bingham, with ex-fiancé Matt Bellamy.
The actress is currently engaged to Danny Fujikawa, with whom she welcomed her last child, Rani Rose. Kate revealed that her kids and family are the area of her life where she has high expectations. "I've got multiple dads, I've got kids all over the place," Kate said on Sunday Today with Willie Geist in 2021. "The only expectations I really have that are really high in my life is with my kids and with family stuff."
Meet Kate's adorable children.
Ryder Robinson
Kate had her firstborn at 23 when she was four years into her marriage with Chris Robinson. She explained to InStyle that she and Ryder have an "unusual" bond due to how young she was when she birthed him. "I was really young, like, 23, when I had Ryder. So, our relationship has always been a little unusual," she said. "… I'm a bit of a wild mom."
Kate and Ryder's father split up in 2006, after which she met Matt Bellamy, who fathered her next child.
Bingham Hawn Bellamy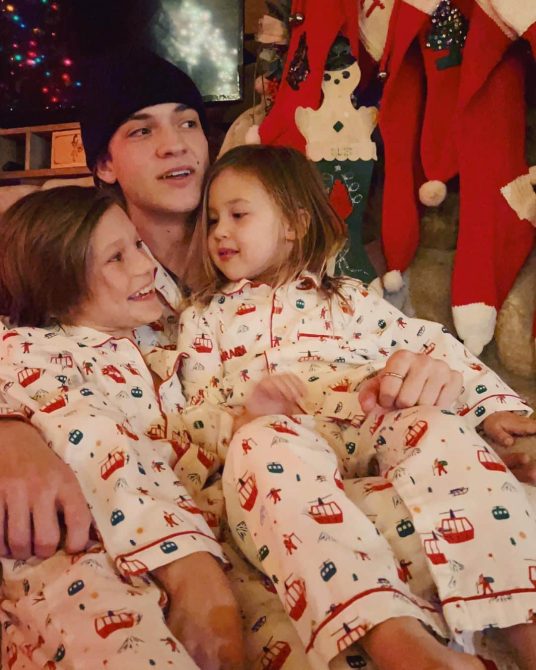 Matt and Kate had Bingham two months after their engagement in 2011. According to the Fabletics founder, Bingham is the one with "the math brain," and already liked investing in the stock market before his teen years.
She gushed over her now 11-year-old at the Late Night With Seth Meyers show in 2021, "He's got a great math brain, which I just can't relate to really in any way. But he's like this creative with a math brain, which I'm sure there's a lot of those out there."
"I don't know many of them, but my son. So he'll create, draw and drum and then he checks his stocks," she added.
Rani Rose Hudson Fujikawa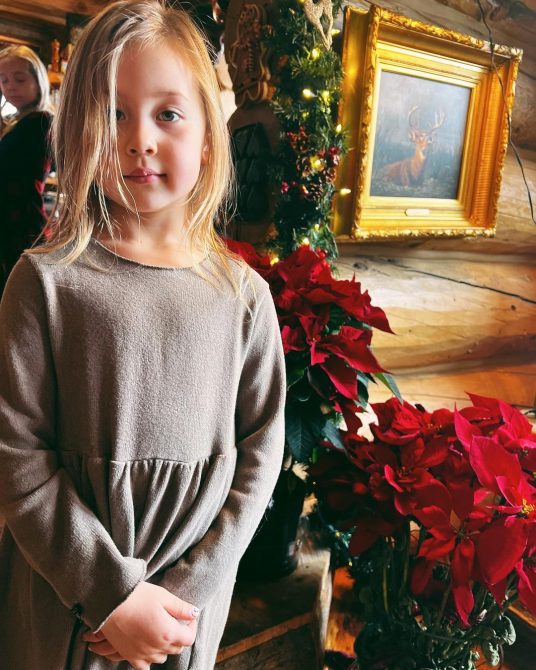 Rani Rose was born to Kate and her current fiancé, Danny Fujikawa, in 2018. The couple first met while Kate was pregnant with her first child, Ryder. They were friends for many years before they started dating. Kate revealed the meaning behind her daughter's name to be a tribute to Danny's father, Ron.
"Ron was the most special man, who we all miss dearly. To name her after him is an honor. Everyone is doing well and happy as can be. Our family thanks you for all the love and blessings that have been sent our way, and we send ours right back," Kate wrote on Instagram.
In September 2022, Rani, alongside her immediate elder brother and parents, took a fun trip to Disneyland. Kate also shared a photo of her three kids in Christmas PJs to wish her Instagram followers a Merry 2022 Christmas.