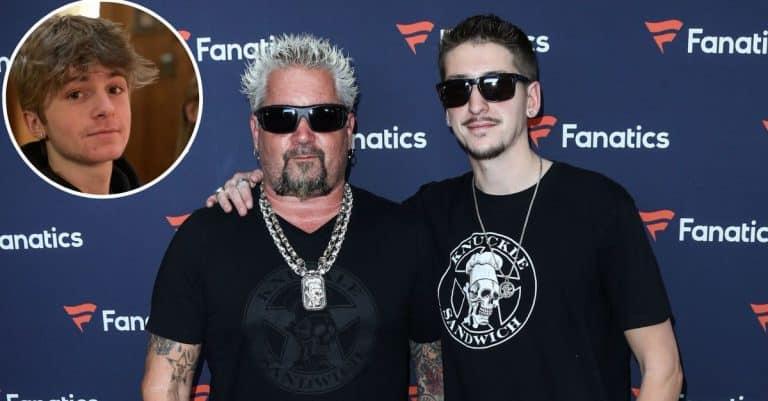 The Emmy-award-winning chef has remained one of the famous faces in the culinary world. Born on January 22, 1968, Guy Fieri is known for hosting several television series on Food Network and being the owner of a delivery-only restaurant, Flavortown. Besides having a successful career, Guy is also a family man as he is married to his wife, Lori and they have two sons, Hunter and Ryder.
Guy tied the knot with Lori in 1995 and the couple gave birth to their first son, Hunter, a year later. In 2005, Ryder expanded the Fieri family with his arrival. Ever since becoming a dad, the Chef and his wife have been all about their children, as he built their family house in California just for them. "I built this house to be a place where the kids could hang out with their pals. We have a dirt-bike track, basketball hoops, a pool, pinball machines — you name it!" Guy told Closer Weekly in an exclusive interview.
Hunter Fieri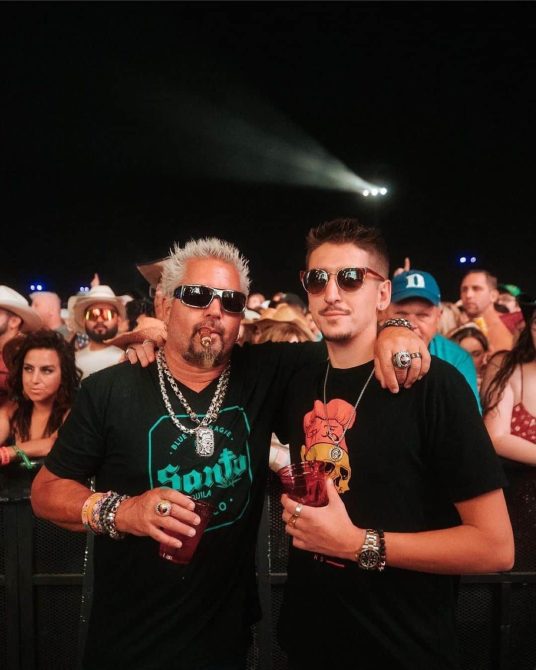 Guy Fieri's eldest, Hunter, has inherited his father's talent genes. Born on the 13th of August, 1996, the upcoming American Chef is following his father's footsteps as he has appeared with him several times on the Food Network channel together and has featured in some of his dad's cooking shows like Guy's Big Bite and Guy's Grocery Games.
Hunter, like his dad, also has a lively personality and goes by the moniker "Prince of Flavortown" on his Instagram page which has over 100k followers. Besides cooking, the 24-year-old also has interests in other fields but his culinary skills take precedence. He told Delish, "I didn't really like anything else. I liked to be outside, and I liked construction and what not, but cooking is what it is. It's what I do. It's what we all do."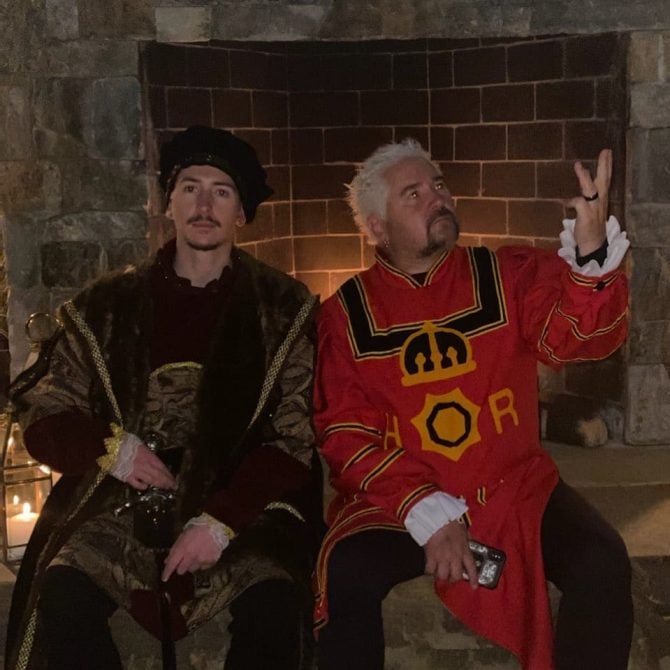 Hunter plans to take up his family business to another level, "I want to follow in the same path because I feel like I can kill it with that. I want it all. I want to open my own restaurants — to have things that I created and things my dad created and run this empire."
Ryder Fieri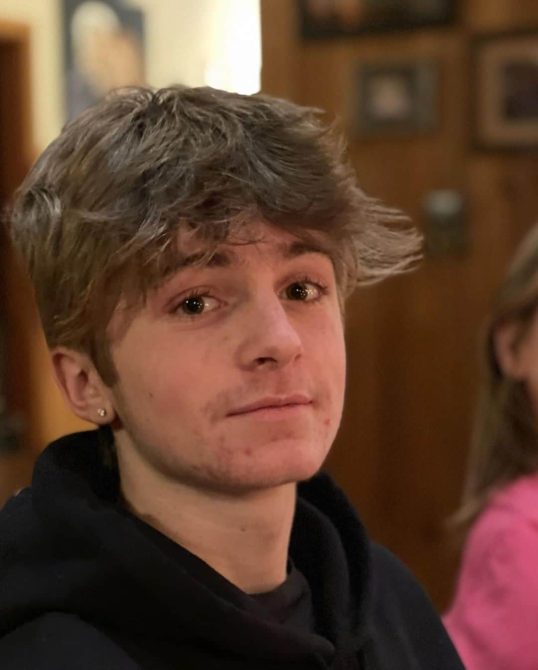 Ryder Fieri was born 9 years after Lori and Guy welcomed their first son. Like his brother, Ryder has also made appearances on his father's shows, Guy's Grocery Games and Guy's Fieri's Family Union.
The father and son seem to have a close bond as Ryder has made several cameos on his dad's Instagram page, featuring photos of them hanging out together. It is still unclear whether Ryder would follow his dad's career path in the culinary world or if he has other interests. We believe the young champ would be a star at whatever passion of his he follows.