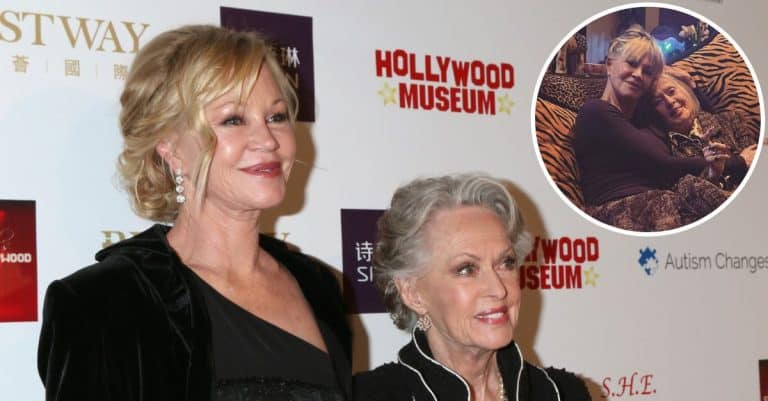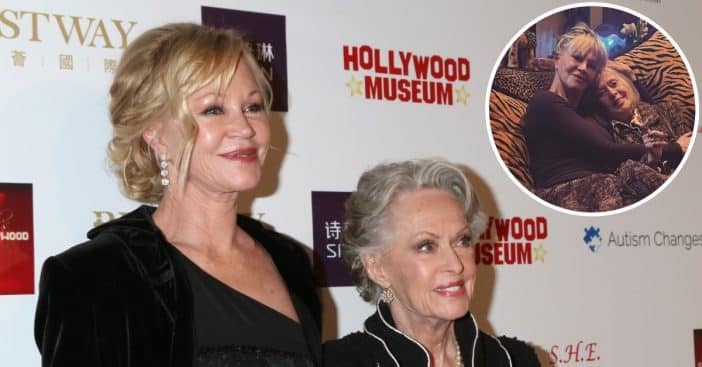 Melanie Griffith took to Instagram after Thanksgiving to show how grateful she is for her mother, Tippi Hedren, who is 92. In the photo, the mother and daughter shared a warm hug on the couch, beaming with smiles. "Thankful that my Mom is still here with us," Griffith captioned the photo.
The post garnered endearing comments from fans and celebrities like Mario Lopez, Alicia Witt, Lisa Rinna, and Olivia Harrison. Griffith's ex-husband, Antonio Banderas, was also in the comment section with the words, "love for both of you ladies," adding two heart emojis, one for each.
Hedren Has Three Lovely Grandchildren From Griffith
View this post on Instagram
Griffith is Hedren's only child, and the 92-year-old actress has three beautiful grandchildren from her, including Dakota Johnson, who is an actor like her matriarchs. Griffith shares the 50 Shades Of Grey actress, Johnson, with one of her ex-husbands, Don Johnson. Griffith and Don were married twice– for six months in 1976 and 1989 before their divorce in 1994.
Griffth also shares 37-year-old Alexander with her ex-husband Steven Bauer, whom she married in 1981, and divorced eight years later. Hedren's youngest grandchild, Stella, was born to Griffith and Banderas, who split in 2015 after an eighteen-year marriage. 64-year-old Griffith maintains a good relationship with her kids' fathers, according to her 2018 interview with InStyle magazine.
"All of my husbands, my three husbands– I love them all so much, and we're all very close," she said.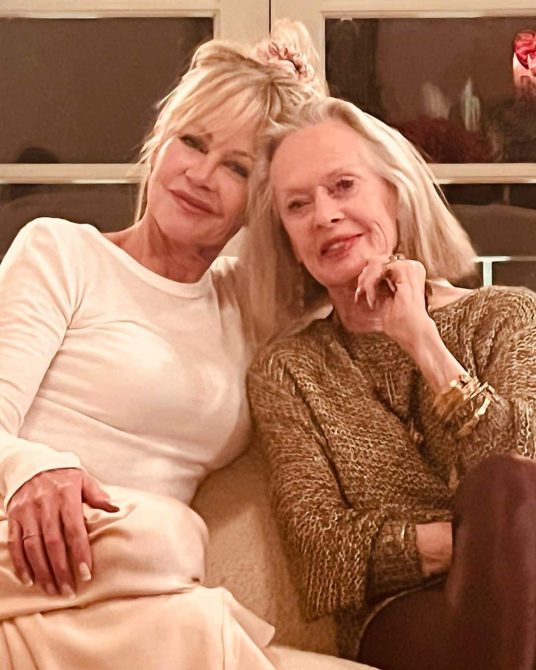 Griffith Celebrates Her Mom Turning 92
Earlier this year, Hedren turned 92, and Griffith made sure to blow her mother's horn and express how much she loved her. The actress shared several photos of her mother, including her throwback photos, with the caption, "Happy Birthday, Mom!! You are so beautiful, tenacious, gracious, elegant, and YOU ARE 92!! Happy happy birthday. I love you very much!"
In one of the pictures, Hedren donned a shirt with leopard prints, and it is no surprise when we see the backdrop of Griffith's post-thanksgiving photo with her mother– a leopard print couch and two tiger print throw pillows. Hedren is a lover of big cats and a rescuer of endangered feline species.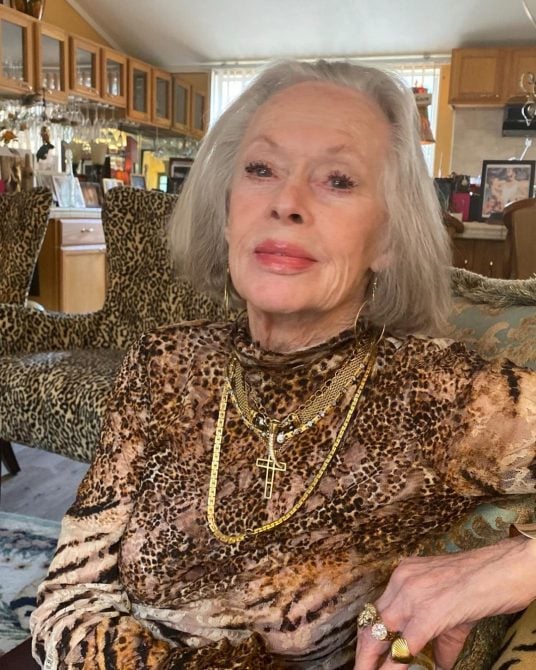 Also, Hedren founded the Roar Foundation Non-profit in 1983, which houses up to 100 lions and other big cats in the Shambala Preserve sanctuary in Acton, California. Some of the cats featured in one of Hedren's 1981 films, Roar, considered one of the most dangerous movies ever.
"She has 13 or 14 lions and tigers. There used to be like 60 cats, and now there's just a couple," granddaughter Johnson said about Hedren's Shambala cat house.