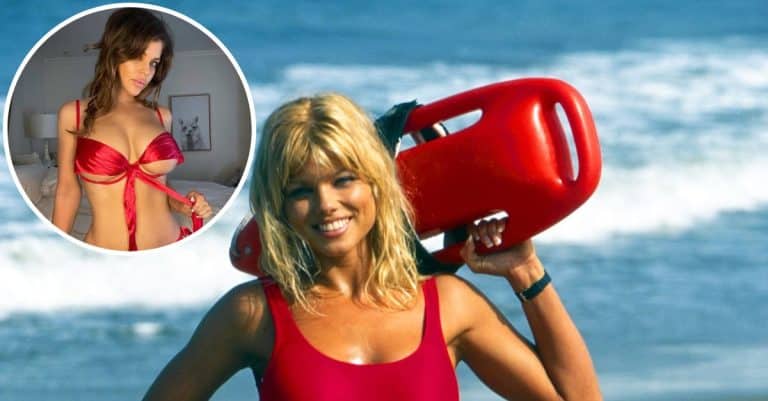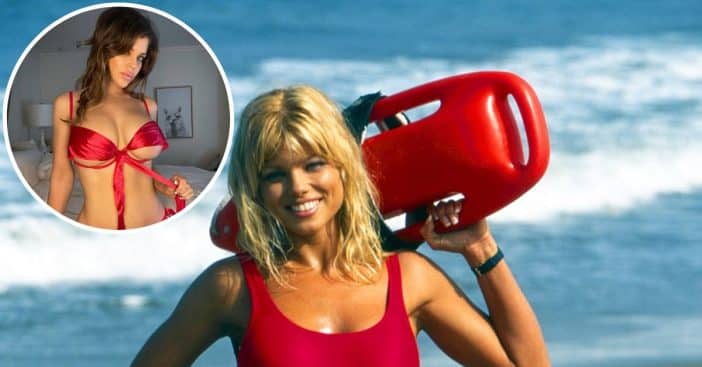 Donna D'Errico treated her fans to an early Christmas gift as she shared a picture of herself dressed in red silk lingerie. The Baywatch alum appeared to be promoting her OnlyFans page, which she recently joined.
Donna joined the photo-sharing platform with the intention of hitting back at people who claimed she was too old to share sultry images of herself.
Donna D'Errico's picture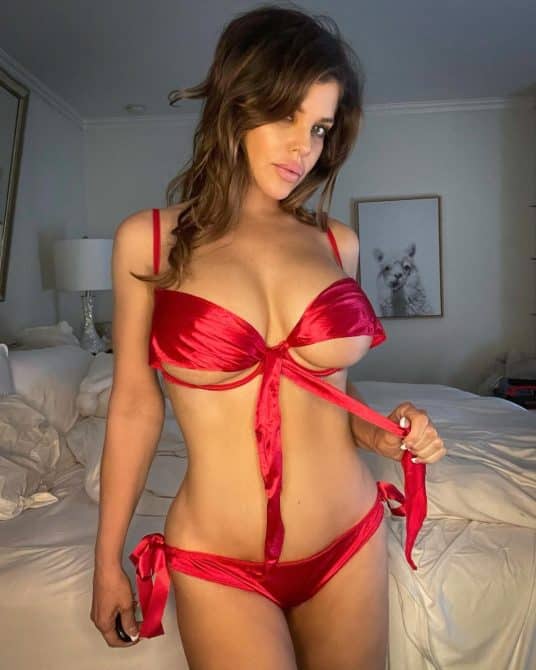 The 54-year-old dazzled her fans while wearing a silky red bra and matching bottoms, signifying the holiday season. The image, which she captioned, "Just because I have been away doesn't mean I forgot HOW TO SLAY," had her showcasing her beautiful tanned body.
Looking quite relaxed from her beauty rest, she rocked beautiful dark brown hair alongside her golden tan. The picture has since gotten fans and celebrities alike gushing about her amazing body. Actress Jennifer Tilly while showing love to the 54-year-old about her banging body, commented, "Ooh la la Donna!" While other fans wrote, "Just as gorgeous as ever, Donna!" and, "Her beauty is priceless."
Also, a user claimed he has got the best gift for the season, "Now that's my kinda Christmas gift." While another bantered, "Now I have to edit my list to Santa."
Donna D'Errico shares her experience signing up on OnlyFans
Donna revealed that her decision to open an OnlyFans account had brought both positive and negative reactions from fans and critics, who believe that she should not be on the platform.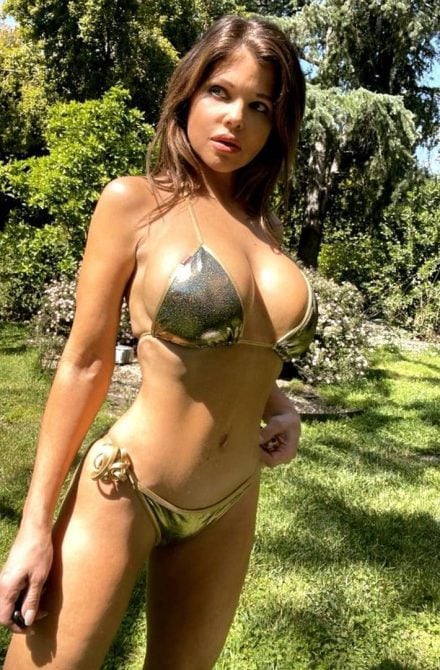 "After the second photo went viral, I got a lot of backlash from that too," she disclosed to Fox News Digital, "but I also received a lot of support from people who not only enjoyed what I had to say but also just enjoyed seeing me in a bikini."
Donna D'Errico loves her body
The brunette model disclosed that she enjoys celebrating and showcasing her body to her fans and does not care about negative comments.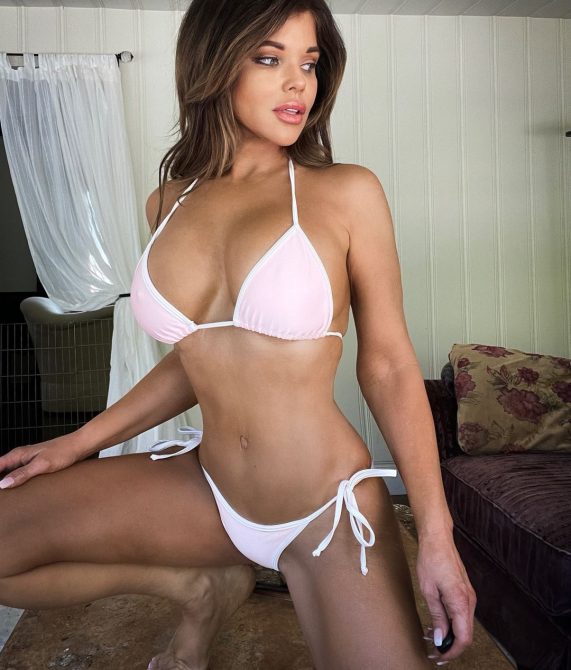 "And I guess I'm tired of the judging, the bullying and all the hate. It would be nice to post some things and not have that happen. And the truth is, regular social media just doesn't do it for me," Donna explained. "There's just a lot of judging and hate that goes on there. I know there's not a lot that can be done with that, because that's always going to be there. You have all these keyboard warriors who feel very powerful making fun of others, tearing them down while hiding behind a computer."