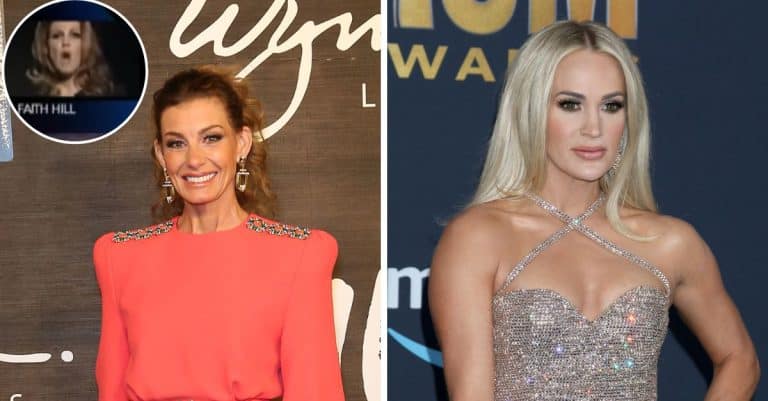 The CMA Awards show is unpredictable and full of surprises and suspense, adding spice to the event. However, some think these elements are flawed and have filtered out the show's relevance. Interestingly, just as the CMAs have had their fair share of backlash and controversial moments, artists aren't spared either, as some of them have been caught off guard, pulling a lot of tantrums during the award ceremony after being disappointed by the award process. 
During the 1975 CMA awards, Charlie Rich, who wasn't nominated for any awards because of his alcohol addiction, was asked to present the Entertainer of the year; however, under the influence of alcohol, he destroyed the envelope. He lit the card on fire while on stage before announcing the winner as "My friend, Mr. John Denver." People made up a narration that he wasn't pleased that the award was going to John Denver as he considered his sound Pop and not Country. However, the singer claimed he had too much to drink.
Faith Hill couldn't control her emotions at the 40th CMA awards
Faith Hill, nominated alongside other notable artists such as Gretchen Wilson, Martina McBride, Sara Evans, and Carrie Underwood for Female Vocalist of the year, had her emotions out of control during the CMA Awards in 2006. She was taken aback with surprise when the 2005 American Idol champion, Carrie Underwood, was announced the winner. Faith Hills screamed, "WHAT!?" as if someone had let her in on the result in private, and she was expecting to win.
She gestured by raising her hand as a sign of revolt, but before she could get herself together, she had already created a scene.
Her team tried to do a bit of damage control
Faith Hill's face became the cover of every newspaper the following morning, and she and her team had to swing into action to salvage the situation. A press statement was released to clear the air that her actions were not to spite the winner and that she was just trying to be hilarious, thus her reaction. 
"The idea that I would act disrespectful towards a fellow musician is unimaginable to me," the statement reads. "For this to become a focus of attention, given the talent gathered, is utterly ridiculous. Carrie is a talented and deserving female vocalist of the year."
Also, her manager, Gary Borman, defended and vouched for her by detailing his work relationship with her. "I've worked with Faith for many years now, and the idea that she would ever insult or undermine another artist, let alone another human being's success, is absolutely preposterous," Gary claimed. "Those who know her know that she's incapable of such actions. She was being playful while the nominations were being read and playful after."
However, today, people still see the strategy as a way to save face.