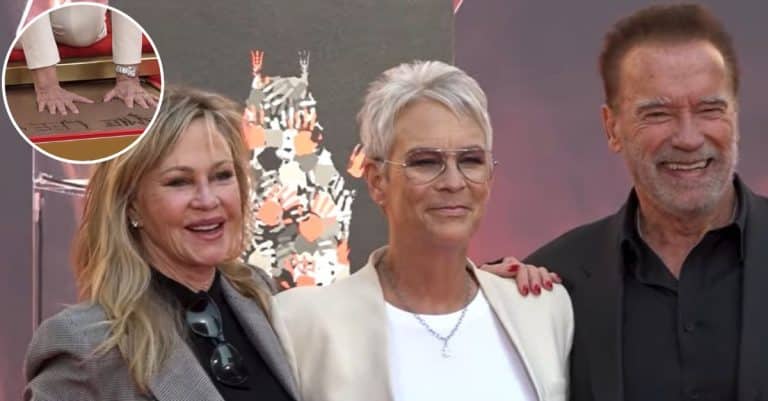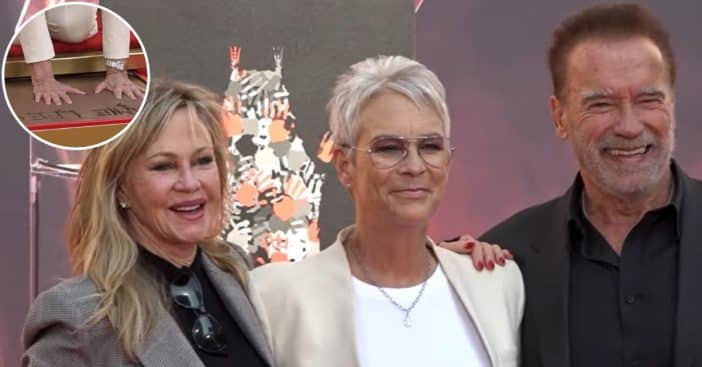 Recently, Jamie Lee Curtis had her memorial hand and footprint ceremony in front of the TLC Chinese Theater. The Halloween Ends star celebrated the moment in the company of her friends, Arnold Schwarzenegger and Melanie Griffth.
The trio – Curtis, Schwarzenegger and Griffith — have known each other for decades and formed an enviable bond as they progressed in their career. Schwarzenegger and Griffith commended Curtis' acting talent and her dedication to forming and keeping their friendship alive.
Melanie Griffith showers praise on Jamie Lee Curtis
Both women had much in common growing up as kids of actor moms and dads who remarried a good number of times. Being "Hollywood kids" who wanted to make a name for themselves apart from their parents, they instantly had much to relate to.
"Her parents were some of the biggest stars of their era, and yet Jamie has managed to eclipse them. She's the only one to have her hands and feet in cement at the Chinese," Griffith said, praising her friend while referencing Tony Curtis and Janet Leigh. "For two girls like us who grew up in the glimmer and glow of old Hollywood, to have your hands and feet immortalized in cement at the legendary Chinese Theater is a really, really big deal. It is an honor only for those who have left an indelible mark on this industry, and Jamie has certainly done that."
Arnold Schwarzenegger talks about Jamie Lee Curtis's career growth
The Terminator star praised Curtis' ability to deliver in different roles and a wide range of characters, which Griffith concurred with. He claimed the Roadgames star is a "serious player that can kick some serious a–, but someone who is also a gifted comedic actress and can pretty much do it all and do it well."
He continued, "There are a lot of stars here in Hollywood that have maybe one hit or two hits, this woman has hits for more than four decades. Think about that. For more than four decades, one hit after the next, and it doesn't matter what genre it is. If it's comedy, if it is a love story, if it's an action movie, or whatever it is, she can do it. I've seen that firsthand."
Arnold claims Jamie Lee Curtis is an extraordinary actress
The 75-year-old Schwarzenegger, who has also had his hands and footprints previously imprinted at the same theater, called Curtis "the most extraordinary actress that he's ever worked with" based on their co-starring in the 1994 film True Lies. Interestingly, the success of the movie earned Schwarzenegger his cementing ceremony, and he had expressed that he wanted the same honor for Curtis.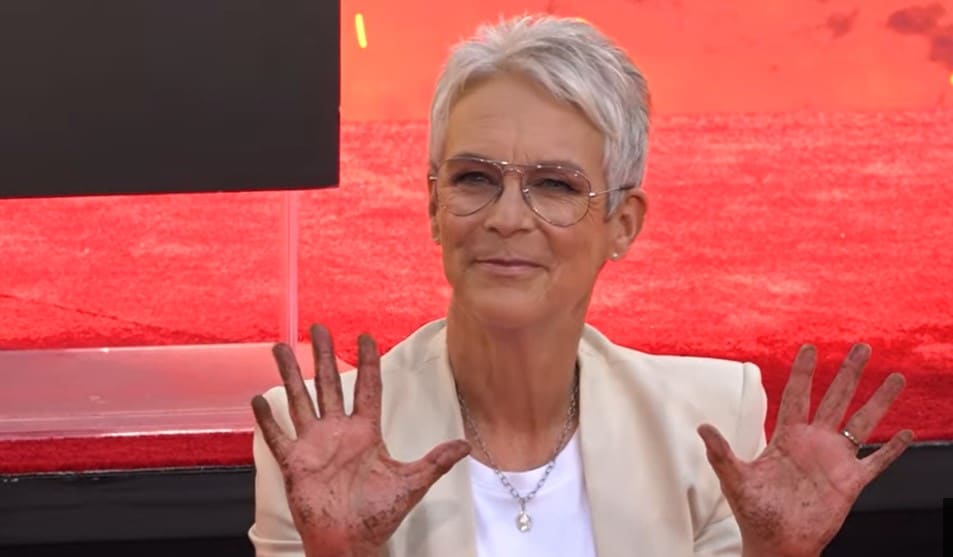 "I was right here, and I was telling them here at the Grauman's Chinese Theater, 'Let's just do a two for one, give it to Jamie Lee Curtis, too…' but they wouldn't listen to me then," he claimed. "This is almost 30 years ago, but now we are here, and they finally recognize the fact that she is extraordinary, one of the best of the best actresses".