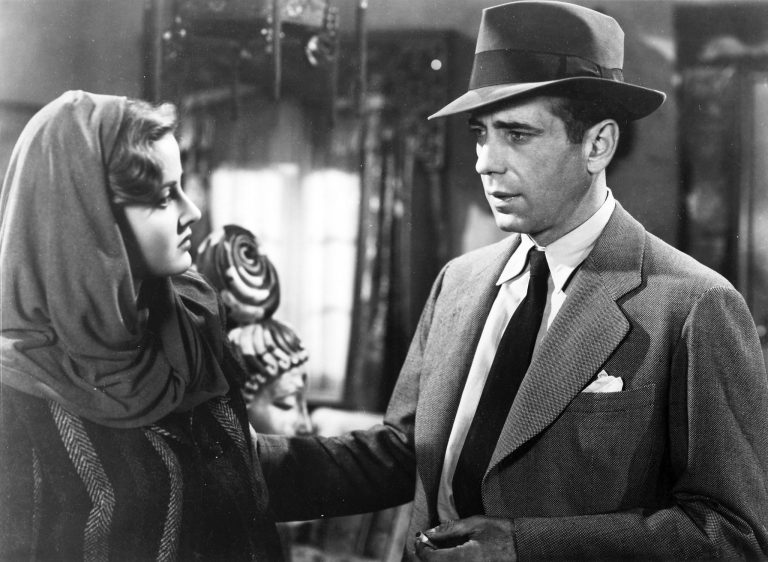 "Some of my best memories from being a kid involved me sitting in front of the TV watching my favorite detective shows. Programs like ""The Fall Guy,"" ""The Equalizer,"" ""Murder, She Wrote,"" and ""Scarecrow and Mrs. King"" really had me hooked. Even film noire programs like ""Philip Marlow, Private Eye,"" which some saw as a knock off of Mickey Spillane's "Mike Hammer" series had its moments. That being said, I was made aware recently that it's been 18 years since the latter last aired on CBS.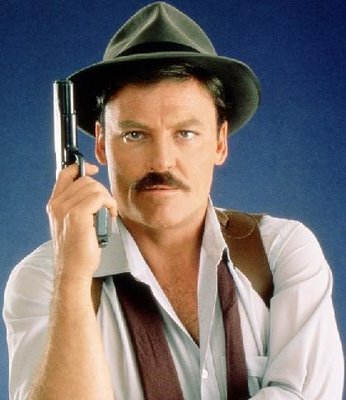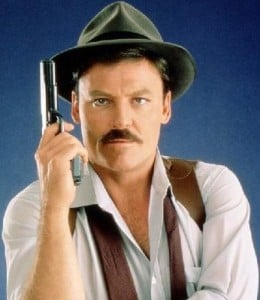 A groundbreaking show from the moment the original episode premiered in 1958 to its 1984 reboot and numerous made-for-TV movies that followed over the next few years, it's hard to believe "Mike Hammer" was once thought of as too violent for television.
Always on the hunt for answers in his trademark fedora and trench coat, Hammer worked the gritty, New York City streets with nothing more than his keen wits, ice-cold demeanor, and a trusty .45caliber pistol.  As a character, he was one private eye who always had a line for the busty women that crossed his path and never took lip from anyone.
And, while several actors portrayed Hammer over the years, it was Stacy Keach who truly brought the character to life during the show's run on CBS.
The last airing on the network was in early September 1987, which put all of us here at DoYouRemember in a nostalgic mood. So, we decided the time was right to look back at some of our Favorite Private Eye Shows from Yesteryear.
Barnaby Jones (1973-1980)
Years after he played the beloved backwoods mountaineer turned millionaire Jed Clampett on the hugely popular show "The Beverly Hillbillies, Buddy Ebsen shined as a retired, milk-drinking, private eye who returns to work to catch his son's killer after which he decides stick around for a while.
The Rockford Files (1974-1980)
Taco-loving ex-con Jim Rockford (James Garner) lived in a trailer in Malibu that doubled as the office for his private eye business. He was known to settle his cases using his wit and charm as opposed to his revolver, which was probably a smart move considering he didn't have a gun permit.
Charlie's Angels (1976-1981)
Before they became the subject of two really bad movies, "Charlie's Angels" were a group of sexy, stiletto-wearing, ex-cops-turned-sleuths who solved countless crimes during their tenure working for the mysterious Charlie under the guidance of his representative Bosley. Kate Jackson, Sabrina Duncan and Cheryl Ladd were among the actresses cast, but it was Farah Fawcett who stole the show.
Magnum, P.I. (1980-1988)
Thomas Magnum (Tom Selleck) was a retired Navy Seal, who moved to Hawaii and opened up a Private Investigator company with two former service buddies. He lucks out when he's hired by an uber-rich playboy/author to look after his massive estate, although his luck changes for the worse when he meets the caretaker of the property, the snobbish, condescending, Englishman named Higgins.
Simon and Simon (1981-1985)
San Diego-based, polar opposite siblings Rick and A.J. Simon chose different paths for themselves growing up, with Rick (Gerald McRaney) joining the Marines during the Vietnam War, while A.J. (Jameson Parker) opted to do his fighting as attorney in the court of law. They eventually decide to open up a private eye business, where they always seem to be in over their heads, but are always in it together. Their contrasting styles of dress, hobbies and investigative techniques aside, they always had each other's back when it counted most.
Remington Steele (1982-1987)
Before he was 007, Pierce Brosnan played the title character on this clever, well-written, stylish private eye show. The story centers around an aspiring P.I. named Laura Holt (Stephanie Zimbalist), who as head of Laura Holt Investigations has a hard time convincing anyone that a woman can actually solve crimes for a living. She soon invents a more masculine name for her company calling it, Remington Steele Investigations, and things quickly begin to pick up. Laura's life is thrown for a curve when she crosses paths with a thief (Brosnan), who uncovers her secret, and decides to become the face behind the name of her business. Doris Roberts was hilarious as Mildred Pierce, and could certainly take a punch.
Moonlighting (1985-1989)
A boatload of sexual tension between a hot, rich, model and a ruggedly handsome, carefree sleuth who lives his life on the edge may sound like something youŠ—Èd find on Skinemax. But, in 1985, it was the backbone of an underlying love story between Maddie Hayes (Cybill Sheperd) and David Addison (Bruce Willis) on the hit series "Moonlighting."   The rest of the show was about Maddie's fledgling Blue Moon detective agency, which was all she had left after her accountant stole all of her money and fled the country. Though she wants to sell the business, David convinces her to partner up with him so they can run it together. Honestly, this was one of the best dramedy's ever made.