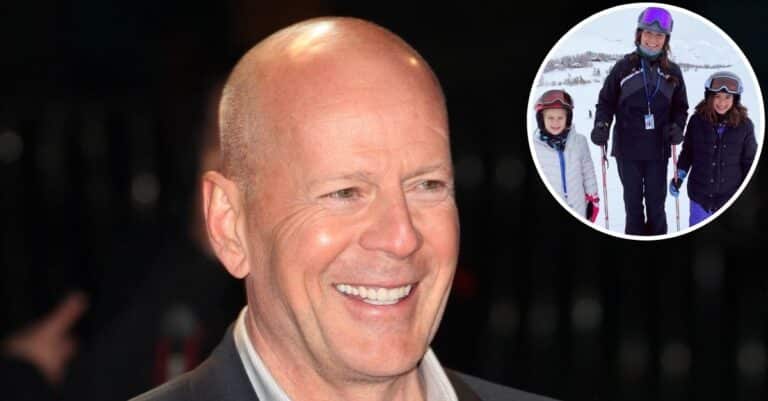 The now-retired Bruce Willis and his beautiful model and actress wife, Emma Hemming, share two adorable daughters, Mabel and Evelyn.
The couple tied the knot in 2009 and has grown to be a happy family. Meanwhile, they make sure to let us in on their blissful home with just enough photos on social media.
Meet Mabel and Evelyn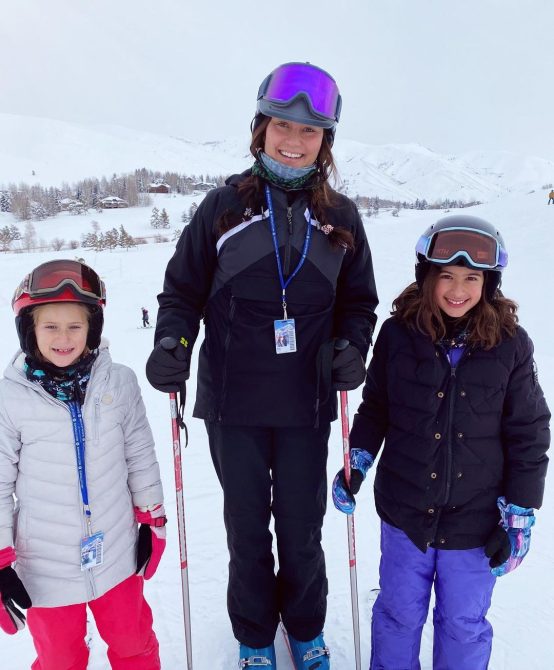 Undoubtedly, most fans know the Die Hard actor's older kids with his ex-wife, Demi Moore: Rumer, Scout, and Tallulah but would certainly love to meet his adorable younger kids, Mabel and Evelyn.
Mabel was born in 2012, and Evelyn followed two years after. Mabel enjoys snuggling her little sister Evelyn and bonding with her step-siblings. She also loves spending time with her dad doing fun activities like gazing through telescopes. Emma shares some of these sweet moments with us on Instagram. In 2019, she shared that Mabel plays softball with a post, "Mabel's first season of softball, and I am so amped for this!"
Scrolling through Emma's Instagram, you will see that Evelyn enjoys sewing, ice skating, and time with her family. She also enjoys the company of her big sister and step-siblings.
Bruce Willis is a Pro at Co-Parenting
Bruce must be a great dad because his ex-wife Demi and current wife Emma often praise him for it. On one Father's Day, Demi appreciated him in an Instagram post, saying how lucky their kids are to have him as their dad. His second daughter with Demi, Scout Willis, also took to Instagram to share adorable shots and throwbacks of her father.
Bruce and Demi do an excellent job of ensuring a smooth relationship as co-parents, the family expressing appreciation for each other on social media, Emma to her step-daughters, Demi to Bruce, and between themselves.
"I have so much respect for how Bruce and Demi worked through their divorce to be able to put their children first. I learned so much from that and grew so much from watching that," Emma told Closer Weekly.
View this post on Instagram
The happy couple shares their secret to a lasting marriage, emphasizing keeping humor and laughter alive. "You've got to keep laughing, because if you stop, you're going to have some issues," Emma shared to Closer.
Bruce's Health
In March 2022, after his 13th anniversary with Emma, Bruce's girls, alongside Emma and Demi, shared a post to announce his retirement from acting due to health issues. The post explained that it was a challenging time for the family, and they are trying to work through it.
"To Bruce's amazing supporters, as a family, we wanted to share that our beloved Bruce has been experiencing some health issues and has recently been diagnosed with Aphasia, which is impacting his cognitive abilities. As a result of this and with much consideration, Bruce is stepping away from the career that has meant so much to him." they wrote.