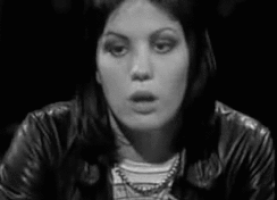 "In honor of the totally badass Joan Jett's birthday, DoYouRemember looks back at the rise and fall of of her 70s badass punk-rock band: the Runaways. Together those girls forever changed the role of women in music. It's hard to believe it's been nearly four decades (and one biopic) since a group of hard-partying, hard-rocking females from California came together to form what is widely recognized as the first all-girl rock band. And while their time together was cut short by rumors of drug abuse, infighting and creative differences, during their four-year run they managed to turn heads, and to this day are regarded as pioneers in the business. That was probably the farthest thing from the minds of singer Joan Jett and drummer Sandy West when they met through a mutual friend, music producer Kim Fowley, who suggested they team up and form a band.
The first new member they recruited was singer/bassist Micki Steele, and as a trio they recorded their demo, Born to Be Bad, which was circulated in 1975, around the time they began playing the local club scene in L.A.
Although they initially didn't find much of an audience for their hybrid punk-metal sound, they continued adding to the group with guitarist Lita Ford, who had auditioned after seeing an ad in the trades. Shortly after Ford's arrival, Steele left the group (later resurfacing as a member of the pop group the Bangles), and soon after singer Cherie Currie and bassist Jackie Fox were brought onboard to round things out.
Their debut album, The Runaways, was released on Mercury Records in 1976 and thanks to the unexpected hit Cherry Bomb, the ladies soon found themselves on the road headlining a tour with acts such as Van Halen and Tom Petty and the Heartbreakers, to name a few.
While they had cemented their status on the West Coast and in New York's punk scene at clubs like the legendary CBGB, their popularity seemed to stagnate with the release of their follow-up album, 1977's Queens of Noise. As a result they were sent on a tour of Japan, where unbeknownst to them their music had earned them a surreal, cult-like following. While there they were featured on numerous television shows and cut the album Live in Japan, which ended up going gold.
Unfortunately, they were unable to enjoy their newfound fame for long, and after they returned from Japan, it was announced that Fox had left the band, with Currie following her a short time later. Ford also decided to part after she had disagreed with the musical direction that Jett wanted to go in. Their official breakup came in the spring of 1979, although they each continued making music on their own in the years that followed their triumphant and turbulent time together.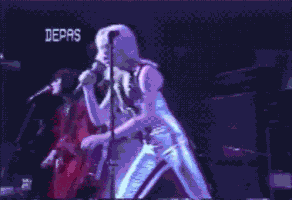 To some members of the mainstream press, the Runaways were nothing more than a band of rowdy adolescents, but when compared to today's crop of talentless pop tarts who opt for shock and awe to sell records instead of relying on any form of actual talent, there is no denying their place as one of the most influential, groundbreaking music acts of all time.