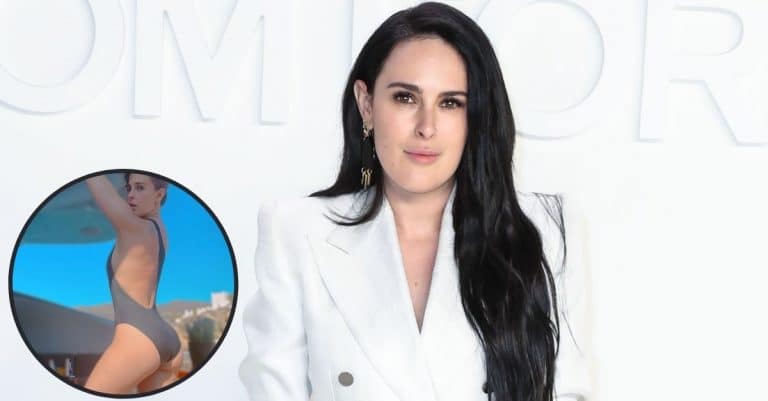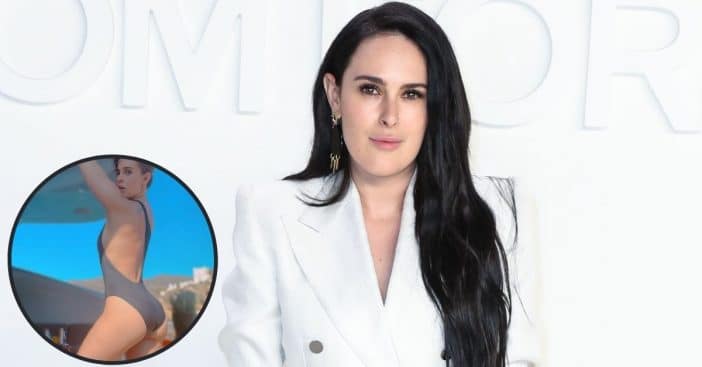 After trolls came at her for her swimsuit photos, Rumer Willis decided to post even more photos to her Instagram account. The 32-year-old isn't about to let some faceless Internet trolls spoil her summer fun! Some trolls were saying she "looked too skinny" in some photos, but that isn't stopping her from posting photos if she desires to.
"Mom's Red Bull always trying to steal my thunder…," she jokes in the caption of one of her photos, which features a can of Red Bull. Rumer posted a series of swimsuit snaps, including a vacation shot in her one-piece swimsuit and some full-body shots!
Rumer Willis hits back at trolls with more stunning swimsuit pics
View this post on Instagram
Some other sultry and sexy photos of Willis include a photo of her looking over her shoulder with her hands in her hair and another sitting on the edge of a boat, wearing a tie-dye two-piece. She also posted a video montage of her vacation, which she captioned, "Paradise."
RELATED: Rumer Willis Responds To Fans Telling Her She's 'Too Thin'
Check out all the snaps by scrolling below!
View this post on Instagram
View this post on Instagram
View this post on Instagram
In a now-expired Instagram story, Willis addressed the "too skinny" comments, saying that from certain angles, she simply looks smaller. "After the barrage of some really inappropriate comments left on my pic I posted yesterday I was left really bummed cause I was really enjoying the silly pics I took," she says in her story.
"Also just to give clarity if I was really struggling with any kind of food issues ( which I'm gratefully not) coming for me in my comments and telling me how I'm too skinny or I need to eat is absolutely not helpful and extremely body shaming."
View this post on Instagram
She continues, "If you were actually concerned for my health snd [sic] welfare or anyone you think may be actually struggling send them a dm and have a private conversation and really ask how they are doing if they would like support instead of posting inflammatory public comments."
View this post on Instagram