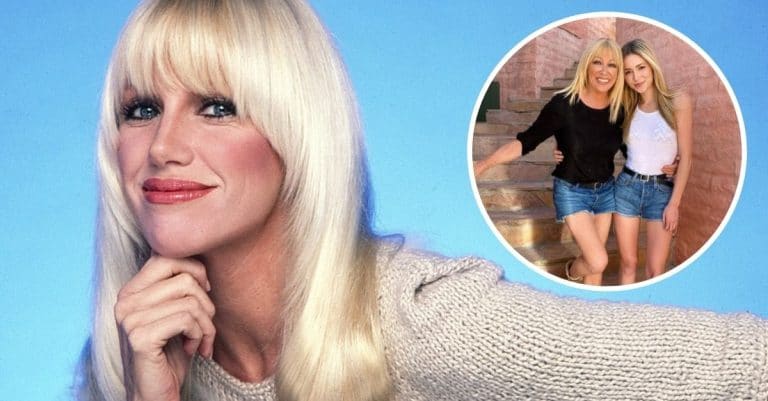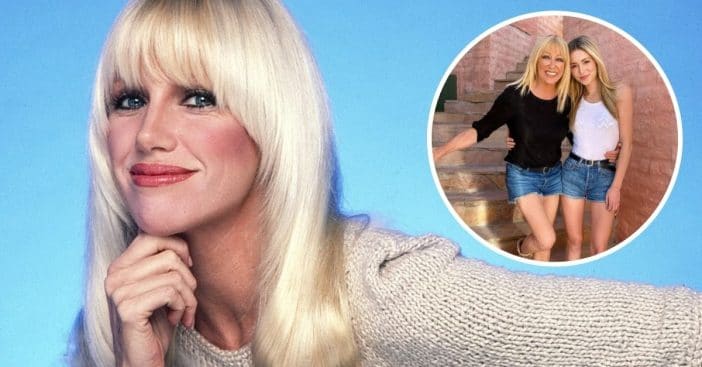 Suzanne Somers may be 74 years old but she isn't afraid to flaunt what she's got! Suzanne is best known for Three's Company and Step by Step but she also shared a lot of workout videos in her day. She recently shared a photo of herself wearing short shorts. Suzanne was "twinning" with her 25-year-old granddaughter, Camellia Somers, who wore the same shorts in the photo.
The two look just alike! Suzanne captioned the photo, "Who wears short shorts? Twinning with my granddaughter @cameliasomers! 👯‍♀️ I have always told the kids, 'I'm a different kind of grandmother!'"
Suzanne Somers shows off her long legs in a new photo twinning with granddaughter
View this post on Instagram
Camellia shared the same photo and wrote, "Didn't expect to twin with my grandma when I threw on these shorts this morning. SHE'S HOT!!!!" Many fans commented on both photos and were shocked at how much the two look alike!
RELATED: Suzanne Somers: 50 Years of Her Sensational Life: 1970 to 2021
One fan wrote, "That thigh master really paid off ❤️" Suzanne is known for promoting the exercise tool the thigh master. It seems she still uses it and looks great! Suzanne isn't afraid to show off her body on social media either.
View this post on Instagram
For her birthday, she shared a nude photo of herself (of course with parts covered for the photo). She re-shared it for Earth Day since she is outdoors in the snapshot.
What do you think of Suzanne's twinning look with her granddaughter?