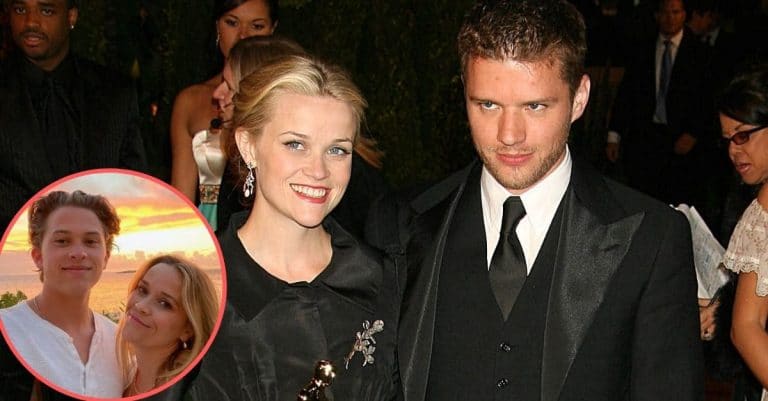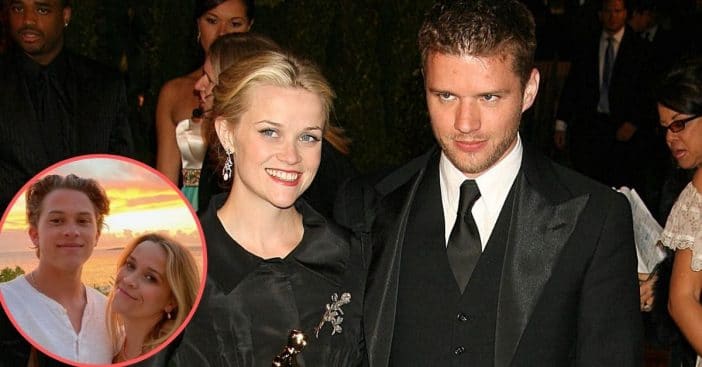 Reese Witherspoon recently posted a selfie with her son, Deacon, and many fans are pointing out how her son is a perfect mix of mom and dad! The 45-year-old posted a photo with her 17-year-old son, posing in front of the sunset. "Not enough words to say how much I love this guy 💞 The way he looks at the world inspires me everyday," Witherspoon captions the photo.
We can definitely see resemblances with not only mom Witherspoon, but also with father Ryan Phillippe. "Wow 😳 genetics is strong! He is the perfect mix of you and Ryan. Insane," one fan writes.
17-year-old Deacon is a perfect mix of mom and dad
View this post on Instagram
"He looks just like Ryan he's so handsome🙏🏼❤️Perfect mix of Mom & Dad," another comments. While Deacon may look a lot like both his parents, he's pushing forward on his own path in life. He released his first single "Long Run" back in July 2020, and his mom, being the supportive woman she is, immediately praised the song as the "song of the summer."
RELATED: 44-Year-Old Reese Witherspoon Shows Off Flawless Makeup-Free Face In New Video
"So proud of my son @deaconphillippe… his first single with the incredibly talented @ninanesbitt is out now!" Witherspoon writes on Instagram at the time. "It's the perfect summer bop with a sick beat and dope drops (is that what the kids say ?!) check it out!"
View this post on Instagram
Witherspoon supports and loves her son so much that she even made a video with Deacon playing the song, to which she says, "Deacon! I should make up a TikTok dance for this song." As any teenager would do, he shook his head 'no' to which his mom excitedly says, "Yes!" and begins dancing away. It's actually pretty heartwarming!
View this post on Instagram