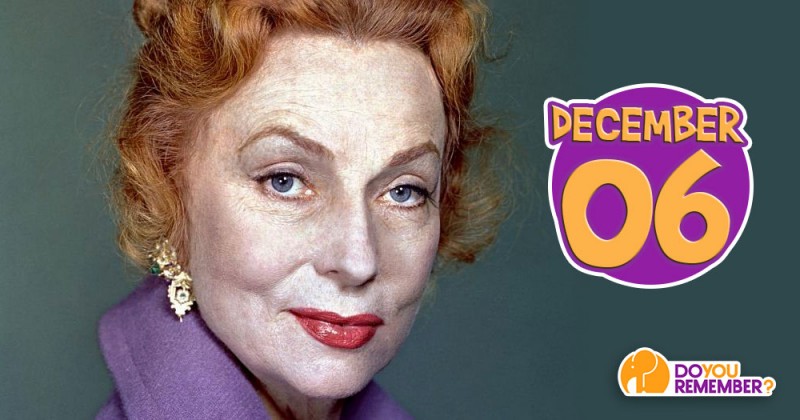 Born Today
Stefanie Scott (19)

Ashley Madekwe (32)

Stephenie LaGrossa (36)

Lindsay Price (39)

Colleen Haskell (39)

Sarah Rafferty (43)

Ulf Ekberg of

Ace of Base

(45)

Judd Apatow (48)

Janine Turner (53)

Nick Park (57)

Debbie Rowe (57)

Tom Hulce (62)

JoBeth Williams (67)

Shekhar Kapur (70)

James Naughton (70)

Randy Rhodes (RIP)

Agnes Moorehead (RIP) Featured Above

Deckland Mulholland (RIP)
"Died Today"
Roy Orbisson (Born:

April 23, 1936 / Died: December 6, 1988

)

Don Ameche (

Born

: May 31, 1908 /

Died

: December 6, 1993

)
"Movies"
"Music"
1965 – The Beatles released the double-sided single "We Can Work It Out"/"Day Tripper" in the United States.
1966 – The Beatles recorded Christmas and New Year's greetings for pirate radio stations Radio Caroline and Radio London. Both stations were broadcasting from ships anchored off the British coastline.

1968 – The Rolling Stones released Beggars Banquet their seventh UK studio album.

1969 – Led Zeppelin made their debut on the US singles chart with 'Whole Lotta Love', it went on to make No.4 on the chart and was the first of six Top 40 singles for the group in the US.

1969 – One Hit Wonders Steam started a two week run at No.1 on the US singles chart with 'Na Na Hey Hey Kiss Him Goodbye'.

1969 – The Rolling Stones played a free festival at Altamont in California, along with Jefferson Airplane, Santana, The Flying Burrito Brothers and Crosby Stills Nash & Young.

1975 – Paul Simon went to No.1 on the US album chart with 'Still Crazy After All These Years', his first US No.1 solo album.

1975 – "I Love Music" by the O'Jays was the #1 R&B song.

1975 – Diana Ross took over on the #1 spot overall with "Theme From 'Mahogany' (Do You Know Where You're Going To)".

1976 – Barbra Streisand released the single "Evergreen".

1976 – Showaddywaddy were at No.1 on the UK singles chart with 'Under The Moon Of Love', (originally a hit in 1961 for Curtis Lee).

1977 – Bob Seger released his single "Night Moves".

1980 – "Lady" by Kenny Rogers was the #1 song on the Adult Contemporary chart.

1986 – Europe were at No.1 on the UK singles chart with 'The Final Countdown'
"TV & Radio"
"Other Important Events…"
1877 – Thomas Edison demonstrated the first gramophone, with a recording of himself reciting Mary Had a Little Lamb.
1883 – "Ladies' Home Journal" was published for the first time.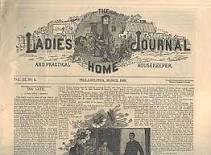 1947 – Everglades National Park in Florida was dedicated by U.S. President Truman.
1973 – Gerald R. Ford was sworn in as the vice-president of the United States after vice-president Spiro Agnew resigned.
1988 – American singer songwriter Roy Orbison died of a heart attack aged 52.
1990 – U.S. Vice President Dan Quayle was enshrined in the Little League Museum's Hall of Excellence.
1998 – Astronauts aboard the space shuttle Endeavour connected the first two building blocks of the international space station in the shuttle cargo bay.