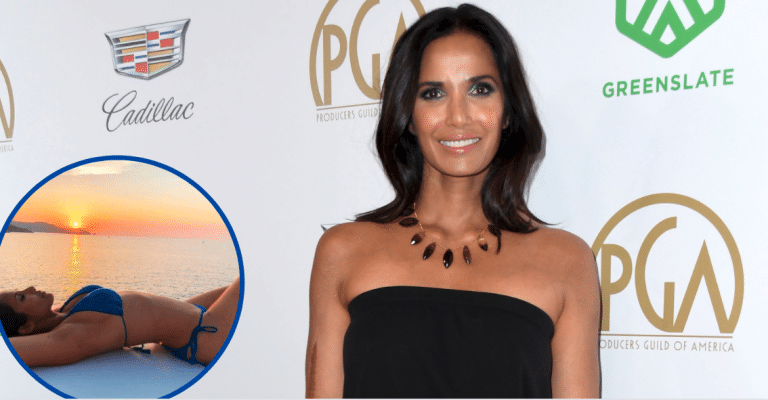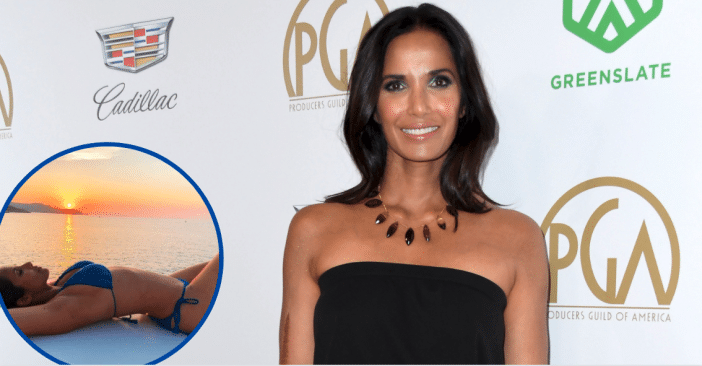 Padma Lakshmi is proving that age is just a number as she posted a new photo to her Instagram in a blue bikini. In the photo, she's seen lounging by the water in a string bikini during sundown to mark daylight savings time. "Glad the sun is setting later," she captions the post.
Of course, the photo was met with tons of positive fan reactions. "The goddess," one person says. Another writes, "Living proof that age is just a label" and "When the sunset isn't the highlight of the picture."
Padma Lakshmi proves age is just a number in stunning bikini
View this post on Instagram
Padma has been very open about what it takes to stay in shape at her age. She spoke to Women's Health in the past, saying that she eats a mostly plant-based diet of 50% fruits and vegetables; and 50% simple carbs, lean protein, and starch. She also makes the effort to work out at least five days a week.
RELATED: Elizabeth Hurley Braves The Cold Topless And Sparks Reaction From Fans
"Pilates changed my body," she says at the time. "It made me strong in places I didn't know I needed to be. I have a butt now that I didn't have during my modeling career!"
View this post on Instagram
This also isn't Padma's first rodeo with posting an empowering bikini photo. For her 48th birthday, she posted a similar photo with a very powerful caption to remember. "It takes time to develop as a person. Sometimes in the entertainment industry I don't think we give women that chance. Men become distinguished and women become 'old news.' In truth, I feel better about my body now, even after breastfeeding, gravity, etc. than I did in my 20's. I'm not riddled with insecurity as I was. I eat well and bust my butt in the gym. My home life and my career are doing just fine and I've learned to be thankful for what I have rather than focus on what I don't."
View this post on Instagram
In terms of aging, she's been open about that, too, saying that "50 is the new 30." She adds, "I feel like I'm just getting started."
View this post on Instagram
RELATED: Catherine Zeta-Jones Shares Bikini-Clad Throwback Video From 'The Darling Buds Of May'