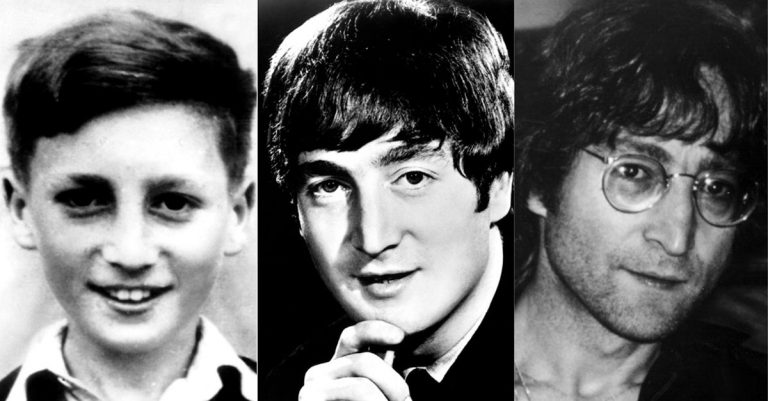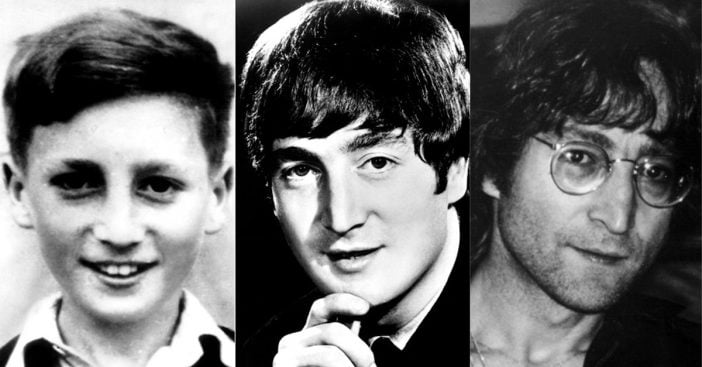 If you were a fan of The Beatles and/or John Lennon 40 years ago, there really aren't words to describe the empty, shell-shocked feeling greeting the news that John had been murdered on the streets of New York City on December 8, 1980. As was the case with the assassination of President John F. Kennedy in 1963, odds are pretty strong that you can remember the exact day and time and what you were doing when you heard the news.
The near-global grieving that followed was almost as intense, with so many people feeling devastated — and a surprising number being so lost that they actually committed suicide. To the point where John's widow, Yoko Ono, who was dealing with her own grief, needed to issue a statement to get people to "stop the suicides."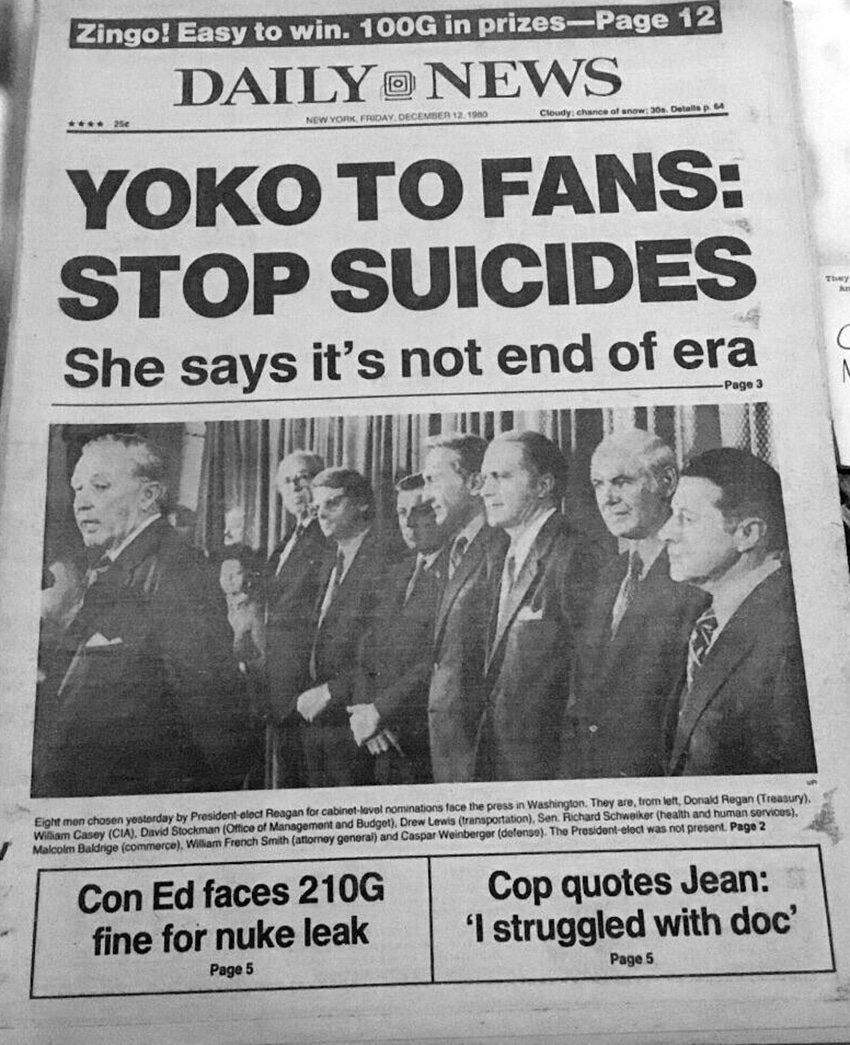 Now here we are, 40 years later with the amount of time John hasn't been with us somehow mirroring the time we did have with him. To commemorate, we're taking a look back at his life, but with a twist: it's being presented in this guide to various films from over the years — ranging from documentaries to biopics and more — that provide options for exploring different aspects of John Lennon. Additionally, it features the insight from many of the actors who have played him.
RELATED: A Beatle Meets the Fonz: Ron Howard Remembers the Day John Lennon Came to the 'Happy Days' Set
The Early Days
'Nowhere Boy' (2009)
Set during John's adolescence, it explores his relationship with both Aunt Mimi and his mother, Julia. It also shows the formation of his first band, The Quarrymen, and how it evolved into The Beatles. Aaron Johnson stars as John, the actor explaining that when he was cast, "I dived into it pretty naively. It made me feel like I had to do as much research as possible, just so I felt comforted enough that when I hit day one of shooting, I could throw it all away, know the boundaries that I could be in and be instinctive as possible."

The film does, as noted, deal with John's complicated relationship with his aunt and mother, which would seem to have presented a certain challenge to Aaron. "It was pretty much there, in the script," he says. "I could relate to a lot of it and draw from my own experiences, and then a lot also came from slowly discovering more about Lennon and what he had to say about how he felt when he was with his mother, what he was like when he was with his aunt. And how you just naturally feel if the woman that you thought you knew was your mother was then living around the corner and she'd never come to see you, and then when you did meet her, you basically had two sisters.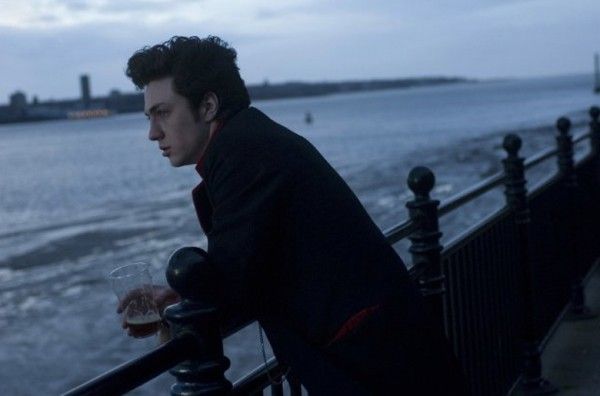 "She was this eccentric woman, quite a free spirit and 10 years before her time," he continues. "She was someone that he hugely admired and loved, yet didn't really know how to be around her, just in case he might lose her again. He was constantly battling with that. It was about what was he going to be like with his mother, what was he going to be like with Aunt Mimi and what was he going to be like with the boys in the band. There were so many different aspects of Lennon. What was great was that he's always trying to cover up for himself. He'd put on a front as this sarcastic, cocky, quick-witted, arrogant guy that we always knew, but he was really wounded. There were a lot of pain and insecurities there."
 'In His Life: The John Lennon Story' (2000)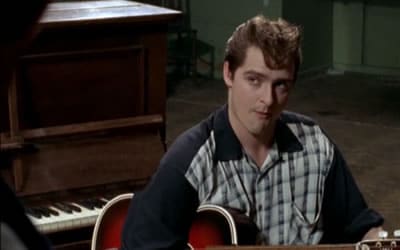 A biopic focusing on John during his teenage years, with Phillip McQuillen portraying him. The film focuses on the singer from ages 16 to 23, including various family issues, from the abandonment of his father to the death of his mother.
'Birth of The Beatles' (1979)
Directed by Richard Marquand (Return of the Jedi): A look at the early days of The Beatles in Liverpool before their world exploded into Beatlemania. Stephen MacKenna is John. Speaking to The Sydney Morning Herald at the time the film was released, Stephen admits, "I'm pleased that I never met John Lennon before I played the role. I played Lennon as a Jekyll and Hyde character, capable of extremes of behavior in an instant."
'Backbeat' (1994)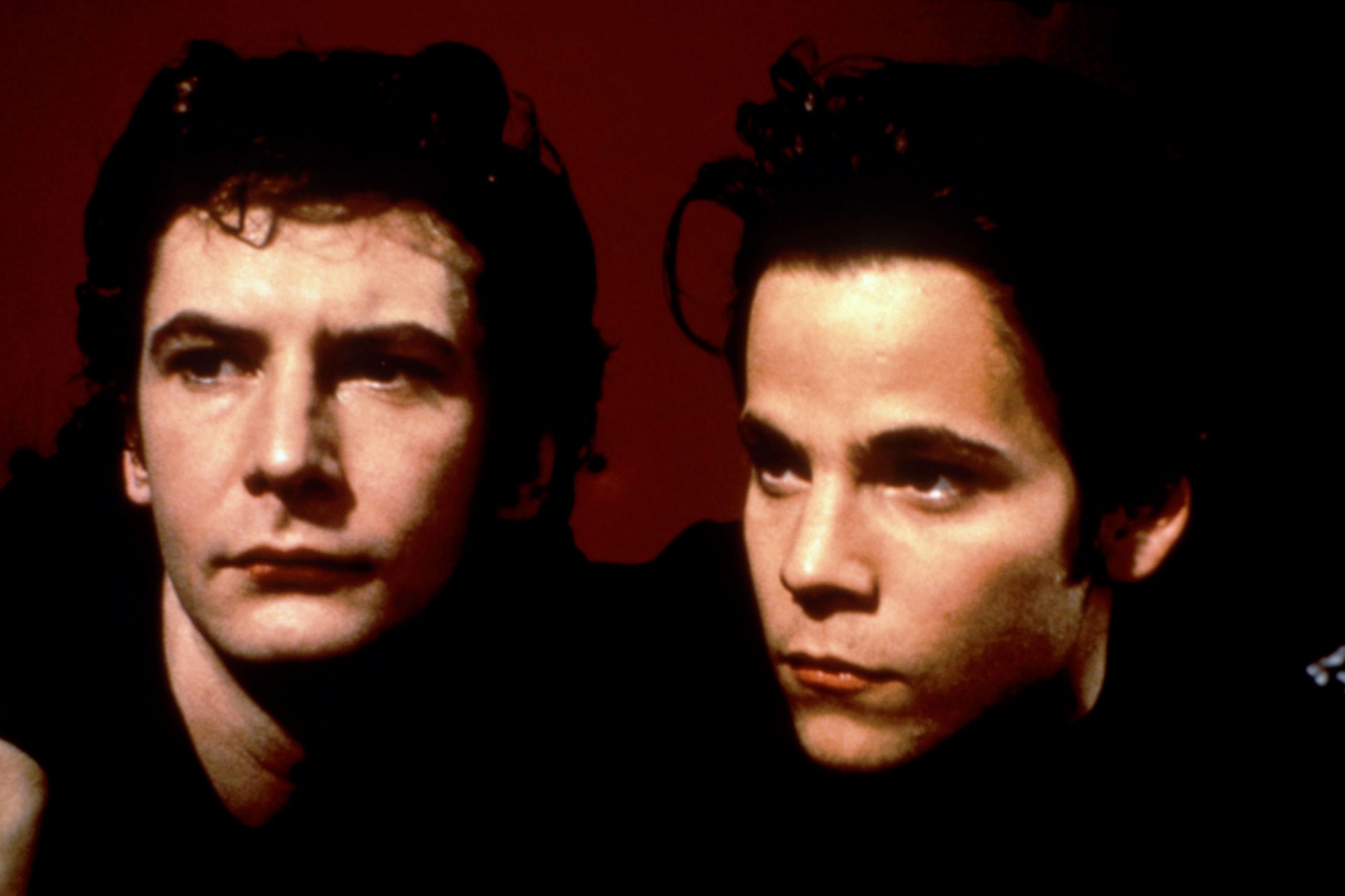 This one focuses heavily on the friendship between Stuart Sutcliffe (Stephen Dorff) and John (Ian Hart) back in the early days. That friendship was one of the most important in John's life and one tragically taken away from him abruptly. "I had to put forward a semblance of walking, talking and looking like John Lennon," Ian related to the Daily Press of Newport News, Virginia. "I don't look anything like him physically. I'm too small, the whole bone structure on my face is completely wrong."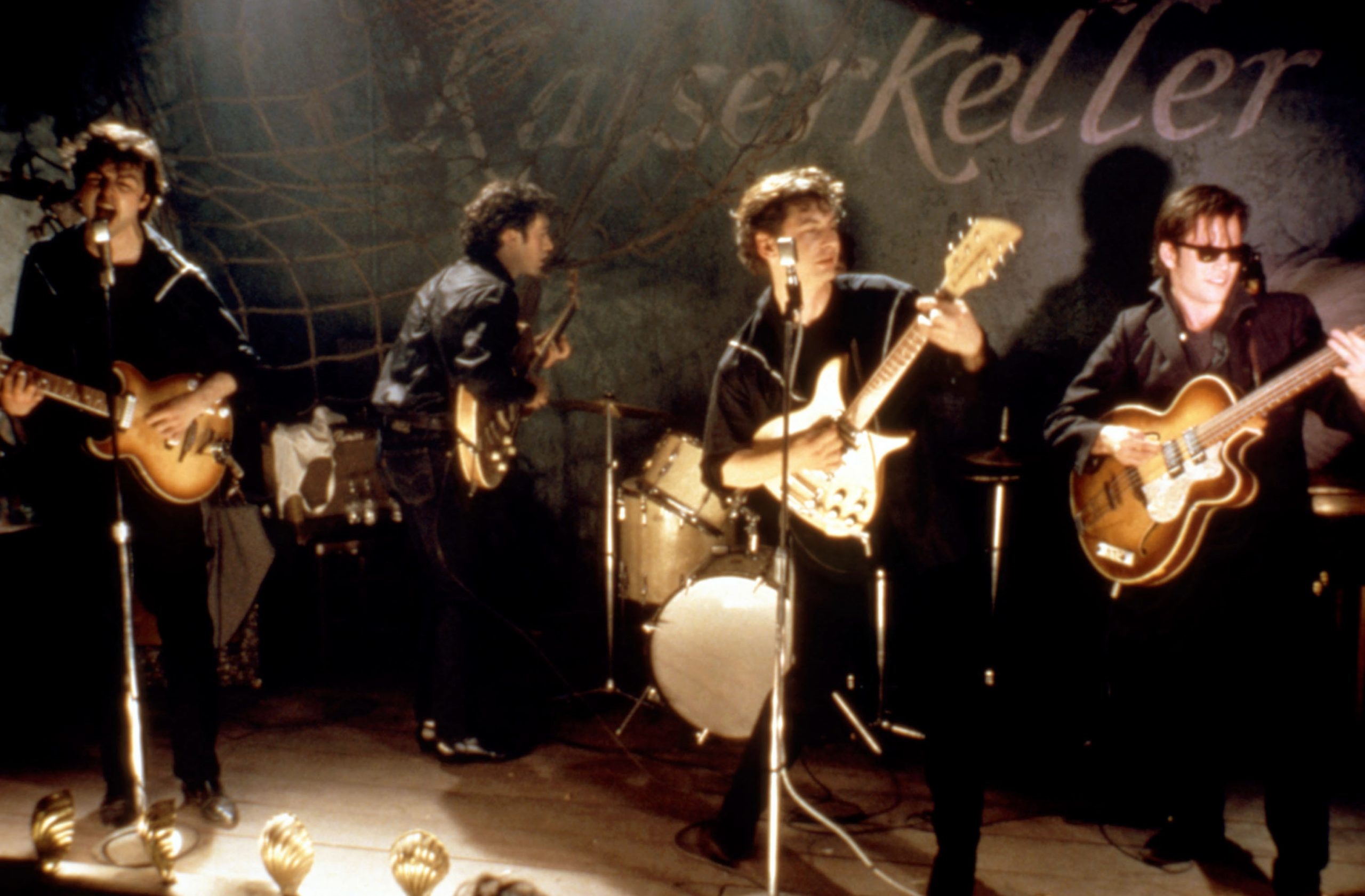 It was the actor's feeling that the younger audience, even if they weren't familiar with The Beatles, would connect to the film anyway, "Because they're doing it now. They're going out and falling in love and getting depressed when a mate goes out with a girl that he wants. All those things are universal and will continue to happen to teenagers in the future. That's why I think it might work for young people, because that, in its essence, is what the film's about."
Beatlemania
'The Beatles: Eight Days a Week' (2016)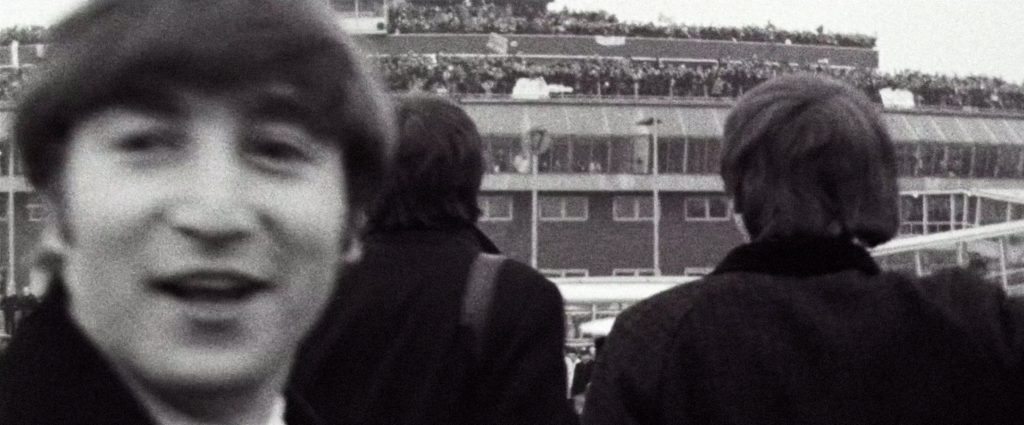 This documentary is directed by Ron Howard and follows The Beatles through their touring years from 1962 to 1966 and beautifully captures the joyous insanity of Beatlemania as told from the Fab Four's point of view. It's an exciting and very different take — plus the audio and video look spectacular. On top of that, you can track John on the rest as they seem so thrilled when it all starts and so burned out by the time it comes to an end with a concert at San Francisco's Candlestick Park in 1966.
'I Wanna Hold Your Hand' (1978)
Directed and written by the Back to the Future team of Robert Zemeckis and Bob Gale, this is the one fully fictionalized films in this guide looking at Beatlemania from the fans' point of view, as a group of them try to get tickets for the band's first appearance on The Ed Sullivan Show on February 9, 1964. Great fun and a wonderful celebration of a bygone era.
'A Hard Day's Night' (1964)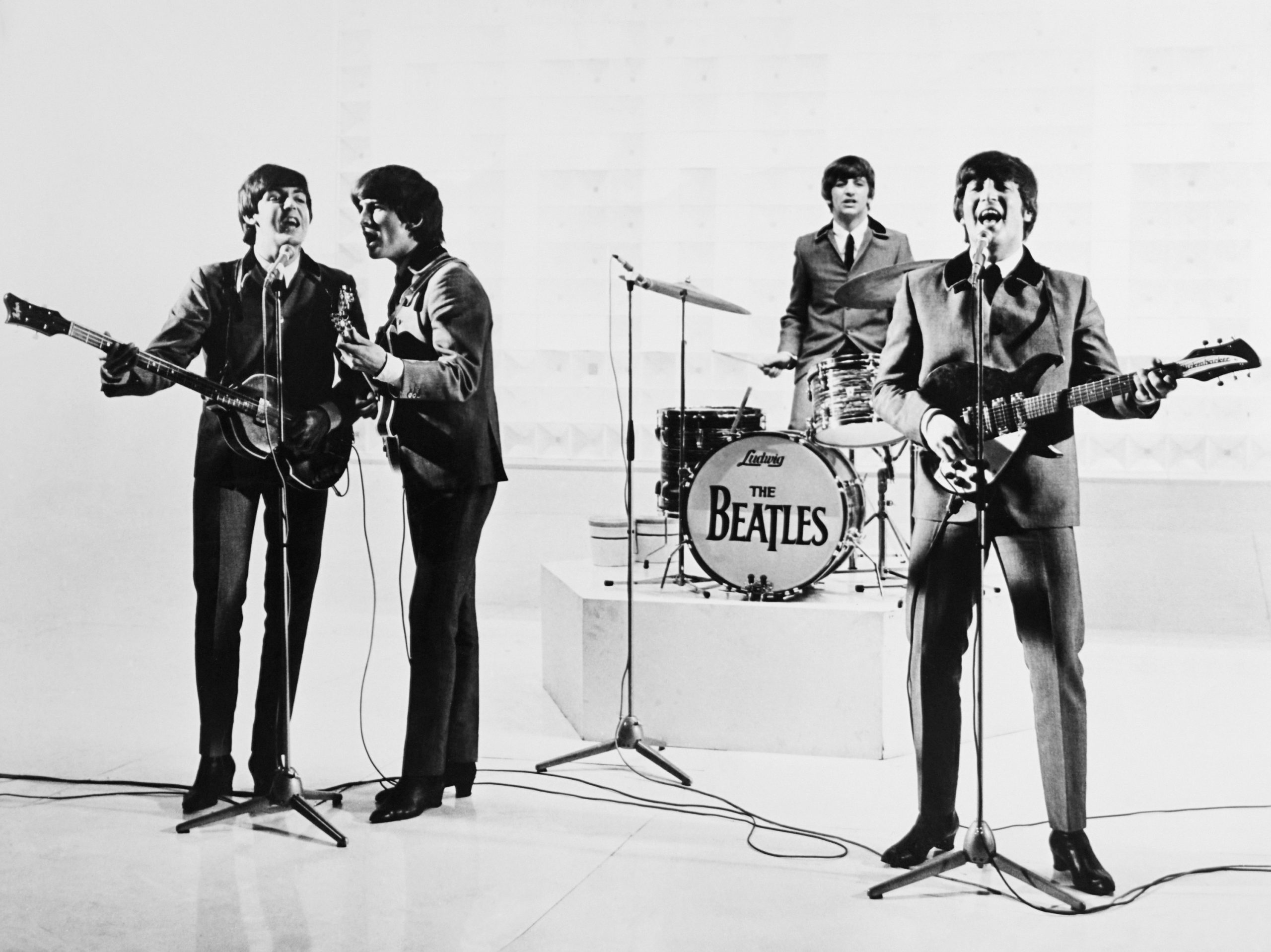 Richard Lester directs John, Paul, George, and Ringo in their first film, a fictionalized day in the life that seems pretty accurate to what they went through. For each of them, it captures the essence of what they presented to the world and that goes for John in terms of his withering wit. Great moment when John and Paul are harassing an old guy on the train and he says, "I fought the war for your sort," to which John responds, without missing a beat, "Bet you're sorry you won."
'Help!' (1965)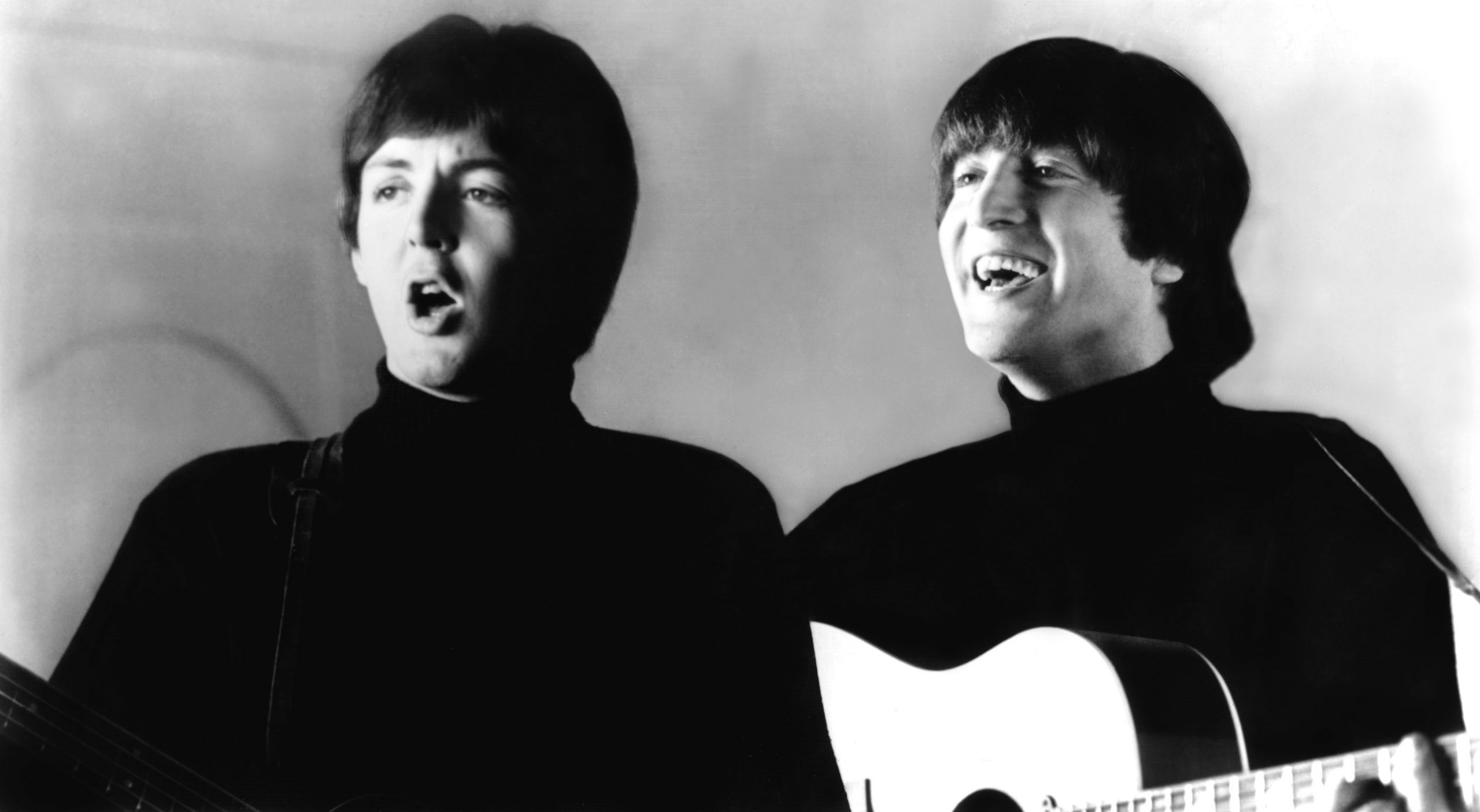 Admittedly The Beatles are going through the (stoned) motions in this follow-up film about a cult determined to retrieve a ring off of Ringo's finger no matter what it takes. The plot's dopey but the music is fantastic. Plus it's great to see the four of them still acting like a band.
Winding Down
'Magical Mystery Tour' (1967)
The Beatles lead a group of people on a bus trip and capture it on film with no script and not much in the way of direction in what originally aired as a British TV special. Considered at the time to be their first failure, but once again, there's the music. John seems particularly trippy here and it all does seem to capture their psychedelic period that spawned Sgt. Pepper's Lonely Hearts Club Band — and 1968's animated Yellow Submarine, not included here because the fabs had virtually nothing to do with it beyond the music and a cameo at the end.
'Let It Be' (1970)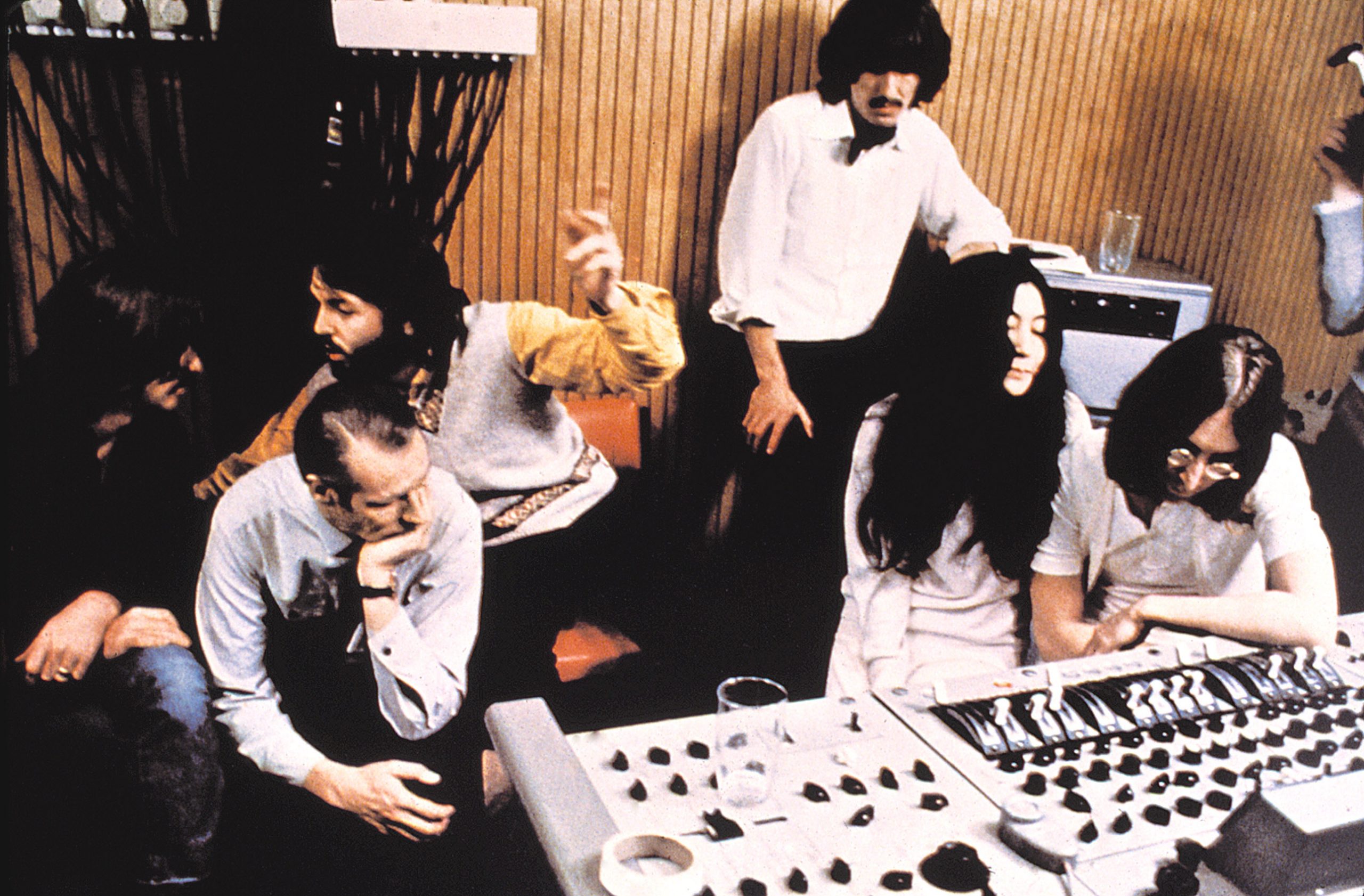 It began with the idea of a filmed documentary capturing The Beatles making magic in the studio, but instead what it became was an up-close exploration of their disintegration. George seems perpetually annoyed, Paul is pushy and John has so checked out, clearly only interested in Yoko and their relationship, and is so ready to move on. Lord of the Rings director Peter Jackson has used dozens of hours of film and audio to create a new take on the documentary, Get Back, which should be released if the pandemic ever ends. It promises to be much more uplifting and a celebration.
John & Yoko
'John & Yoko: A Love Story' (1985)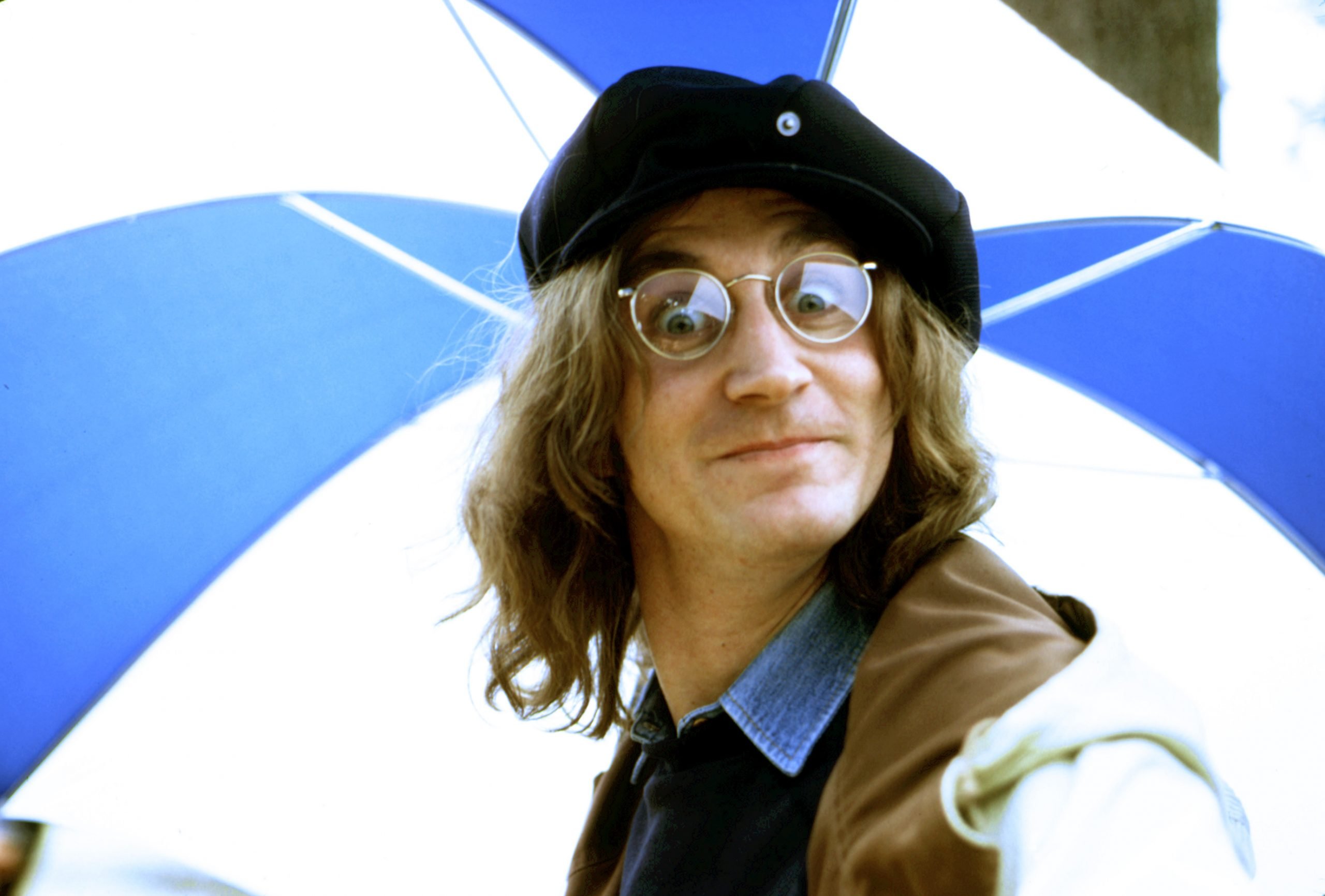 As the title suggests, a chronicle of their life together, from their meeting in 1966 until John's death. Mark McGann plays John with Kim Miyori as Yoko. Mark has actually been playing the part on and off for about 30 years, not only in this TV film but in stage shows, such as Lennon and In my Life. "I think of him as a flawed genius," he told Britain's Cheshire Life. "A man who, through the trauma of his formative years when first experiencing the absolute rejection of abandonment by his father and the giving up for adoption to his aunt by his mother, and then experiencing the death of his mother as a teenager, had struggled to find the peace of mind and self-acceptance that would finally arrest a deep sense of unworthiness and restlessness. Luckily for us, he possessed immense courage and desire to survive his isolation and self-loathing, and this helped produce some of the most beautifully honest, human and elevated pop songs ever written. His pain was our gain."
'Lennon Naked' (2010)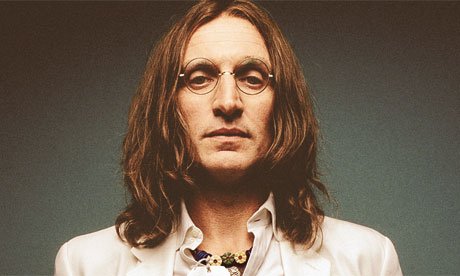 This covers similar territory to John and Yoko in terms of time frame, but there is an emphasis on John's other relationships as well, including Beatles manager Brian Epstein (Rory Kinnear) and his father, Freddie Lennon (Christopher Fairbank). Yoko is played by Naoko Mori and John by former Doctor Who star Christopher Eccleston. The latter in speaking to BBC Four said, "I'd been watching and reading about John Lennon avidly for 20 years or more. I'm absolutely fascinated by him; he seems to have been kind, brutal, funny, arrogant, insecure, passionate and brilliant. In short, human. I think Lennon was intensely human and his flaws were amplified by fame. He had to wrestle with his qualities and his demons in a very public forum. Lennon had a very contradictory nature. I was hugely sympathetic to what happened to him when he was a young boy of only five years old; his mother and father told him to choose between them. It was insightful, because I felt that incident drove him on in both good and bad ways."
'John & Yoko: Above Us Only Sky' (2018)
A documentary looking at the making of John's 1971 album Imagine but approaching it from the angle of the collaboration between John and Yoko in its making.
John Lennon as Solo Artist
'Imagine — John Lennon' (1988)
A documentary written and directed by Andrew Solt, and commissioned by Yoko, it covers John's life from The Beatles through his solo years, including footage from a previously intended documentary on the making of his Imagine album. Much of the soundtrack is made up of John's voice through Solt's access to over 100 hours worth of interviews. "As far as I'm concerned," Andrew offered at the time, "this is the definitive film, because this is the real guy telling his story. You can retell the story and have an actor play the part, but that's been done already and it wasn't very good. I think you get a greater sense of who John Lennon was, and we did get all the cooperation we needed in regard to all the Beatles music and to key performances, and cooperation from Apple. I think it's as close as one will ever get. Frankly, I don't see anyone being able to do it any more thoroughly. You can just try to peel the onion in different ways, but I think this is as definitive as one could imagine."
And in the End …
'The Killing of John Lennon' (2006)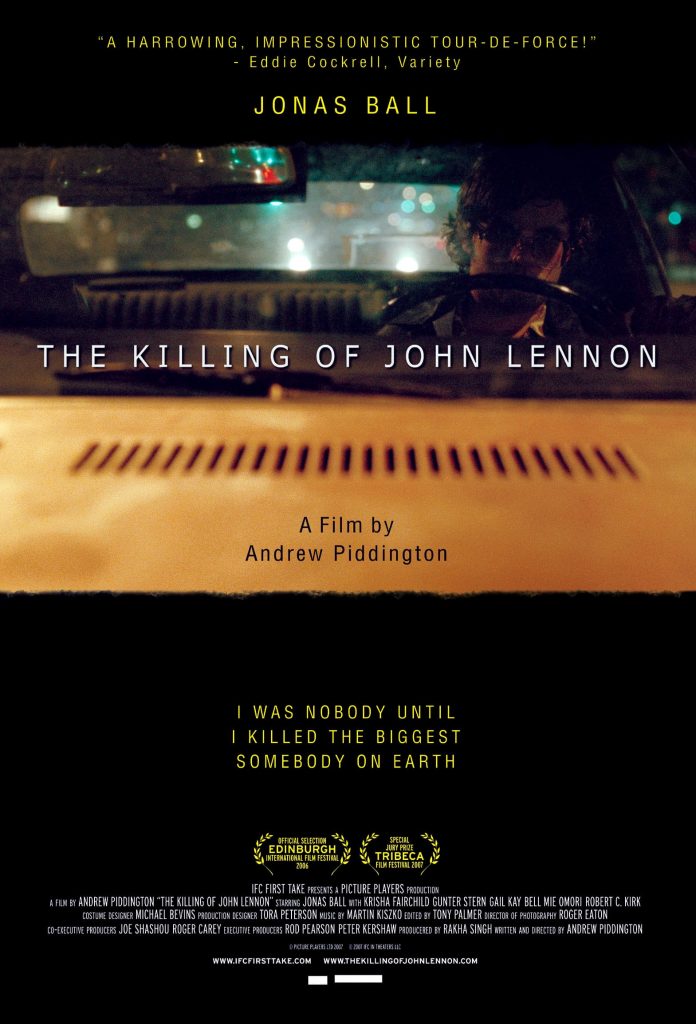 The focus in this one is squarely on John's assassin, Mark David Chapman, exploring his background and events leading up to that terrible night. Chapman is played by Jonas Ball while John is portrayed by Richard Sherman.
'Chapter 27' (2007)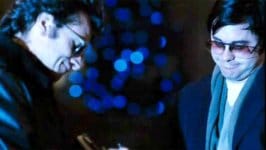 A more dramatic take on Chapman with Jared Leto doing what he does best in attempting to capture the nuance of his "character": total transformation. John is played by the eerily named Mark Lindsay Chapman, who nearly portrayed Lennon back in 1985 in John and Yoko until she discovered his last name and felt it would be "bad karma."