Today marks the 88th anniversary of an indelible cultural icon and childhood archetype: Mickey Mouse. Whether you're an upper-middle-class girl living in the San Fernando Valley or a Congolese refugee, chances are this petite rodent played some part in your childhood, and possibly early adolescence. Mickey got his start in a Walt Disney/Ub Iwerks collaboration entitled Steamboat Willie. The short feature, which premiered on November 18th, 1928, was deemed "culturally, historically, and artistically significant" by the National Film Registry in 1998. Mickey himself went on to star in iconic Disney films, and is played by a plethora of college drama majors at theme parks around the world. Still, though he progressed to bigger and better things, it all started with this little black-and-white cartoon.
Perhaps no other Disney character is as closely tied to the studio—and Walt Disney himself—than Mickey Mouse. Not only did the legendary entrepreneur collaborate on the animation of Steamboat Willie, but he also provided the voice for most of the characters, including the precocious Mickey. Disney envisioned the mouse as a new star and replacement for his Oswald the Lucky Rabbit character after he lost the rights to Charles Mintz. After producing a couple of short silent cartoons with Mickey that failed to catch on, Disney tried using sound to entice audiences.
The production was scheduled between July and September 1928, and budgeted at an estimated $4,986. Though not the first cartoon to employ sound, Steamboat Willie was notable for its use of click track, an innovation crucial to keeping musicians in sync with the animation speed.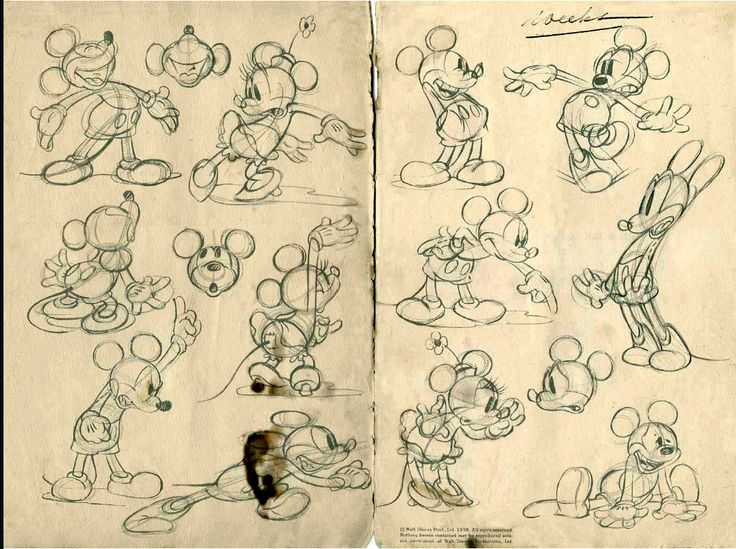 After several extremely successful test screenings at his personal studio in Los Angeles, Disney took the film to New York, were it premiered at Universal's Colony Theatre. Though its initial run lasted less than two weeks and Disney was paid around $500, the animated short eventually eclipsed its accompanying feature, Gang War.
Steamboat Willie also introduced the world to Minnie Mouse, Mickey's part-time lover and full-time partner in mischief. Her full name was Minerva, and she was modeled after a Roaring '20s flapper, in a short fringed skirt and heels, and (apparently) topless. Not only did Minnie know how to use mascara and an eyelash curler, but she could also Charleston with the best of them.
Watch "Steamboat Willie", The Feature That Introduced Walt Disney's Beloved Creation Mickey Mouse!