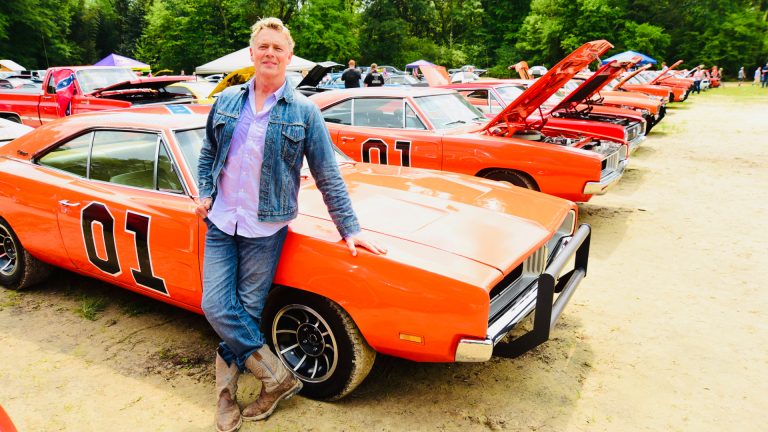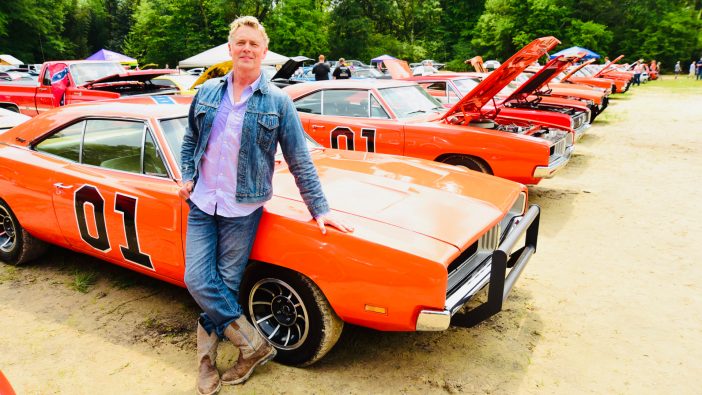 The road John Schneider has traveled has not always been an easy one. His success on TV shows like The Dukes of Hazzard, Smallville and, currently, The Haves and Have Nots; in many films over the years as well as a continuing recording career, have been countered by a marriage that didn't last, his independent film studio in Louisiana being destroyed by flooding and financial difficulties. Yet spend five minutes with him and an underlying optimism, coupled with a genuine love of people, becomes obvious.
This was proven most recently when he participated in the Truckers Parade Against Cancer held in Hillsville, Virginia. He happily interacted with other people, chatting with them like they were all old friends. And joining him was second wife, Alicia, who he described as a stage four breast cancer survivor (which could explain, at least partially, why he was there). But the amazing thing is that through it all, his 1979 to 1985 television series The Dukes of Hazzard was ever-present.
John Schneider on why fans love 'The Dukes of Hazzard' to this day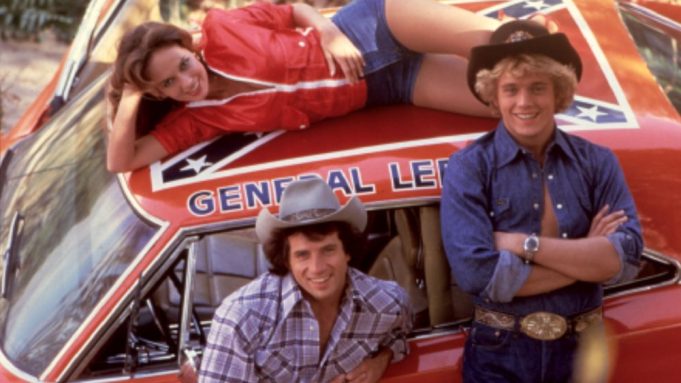 And this is not due solely to John's inherent Duke-ness, but by the fact that the General Lee (the car that was like a fourth character to John's Bo, Tom Wopat's Luke, and Catherine Bach's Daisy Duke) was there as well.  And a genuine love for the show held by everyone attending, which many from the outside may not quite understand. But John does.
In an exclusive interview conducted prior to the Hillsville event, he shares, "I've heard people say why they love the show over and over, and the number one thing they say is, 'I used to watch that show with my grandparents every Friday night,' or, from the next generation, 'I used to come home from school and I'd watch it with my brother and sister.' There was a real sense of family for what they used to call appointment television."
A Sense of Community
Those are the people who would, he points out, drink something out of a Dukes of Hazzard cup, eat off a Dukes TV tray or maybe head to school armed with their Dukes lunchbox and thermos.  "It was a unifying element of their family, just watching the show," he muses, "because everybody watched it at the same time. That's something we've lost a lot of now, with people just watching whatever they want whenever they want and, I think, usually alone. Which is kind of sad when you can't turn to somebody and say, 'Hey, wasn't that amazing?'"
The sense of community as represented by the people of Hazzard County is an important component of it all, John feels. Friendship as well. "We knew that we couldn't get through the day or the episode without the help of our friends and that they needed us, too," he says. "We felt like we belonged somewhere. And we did. We couldn't save the orphanage if somebody didn't stop the police car. Again, we needed everybody, and I think we've lost a lot of that now, too."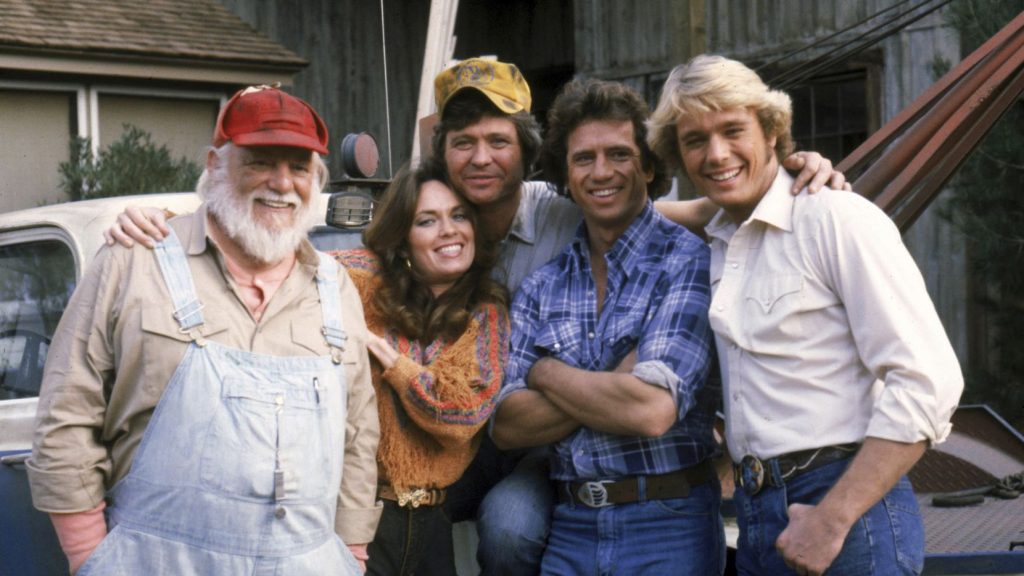 That may be true, but he is constantly given hope by all those people he interacts with. Driving home that point, he refers to last year's "Bo's Extravaganza," one of a series of festivals mounted by he and Alicia throughout the south. That one brought together 10,000 people made up of celebrities and fans. And the love for The Dukes of Hazzard was obvious there, too.
Enthuses John, "It's so totally and wonderfully gratifying. At last year's Extravaganza I was in my car going from thing to thing, but a couple of times when there were just one or two people off walking somewhere, I'd stop and say, 'Hi,' and they'd go, 'Oh, would you sign our General Lee for our 6-year-old?' I'd say, 'Sure, where is it,' and they'd say, 'In the car.' I had my security team with me, so I was feeling important, and I said, 'Hop in and show me where your car is.' So I drove over, her husband got their General Lee for their 6-year-old and I signed it for them.
"It was so great to be a part of a stranger's life like that," he closes. "And now, they're not a stranger anymore."
Welcome to Hazzard County.