Their romance started like any epic love story, NOT! Actually, they kind of bickered — she's a Marxist Jew and he's an apolitical WASP — but it was just their way of flirting. They share a memorable dance before graduation, but life takes them in separate directions, as it always does.
But when their paths crossed a few times over the subsequent years, Hubbell was sweet and gentle with Katie, always looking out for and encouraging her and she was touched by his belief in her, even if he didn't agree with her.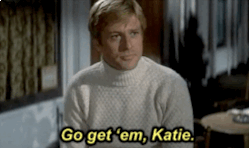 And then one night, a few years down the line, Katie found Hubbell drunk in a bar and took him to her apartment to take care of him. And that was when Hubbell began to fall in love with Katie's quirky side. She fell just as hard for him, wanting to take care of him and stand by him and love him back.
Throughout their relationship they had a lot of ups and downs, but Katie always fought for them. So what if their fundamental ideals were polar opposites? So what if she wanted him to be a serious writer and thought he was selling out in Hollywood? So what if her brash political statements embarrassed him and affected his career? Love can conquer all!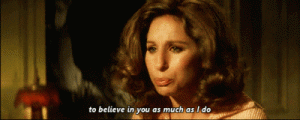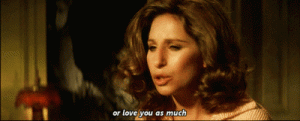 That said, their relationship was work, but it was worth it. They could barely stand to look away from each other or keep their hands off one another. They fought, They argued but at the end of the day they were each other's best friend.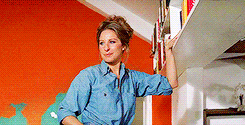 Even after they broke up and years went by, Hubbell knew he was still in love with Katie the moment he saw her and her to him and Though Katie and Hubbell didn't get to grow old together, their love, and this song, will always live on in our "Memories."
https://youtu.be/qUBh0CRfj9E?t=1m15s