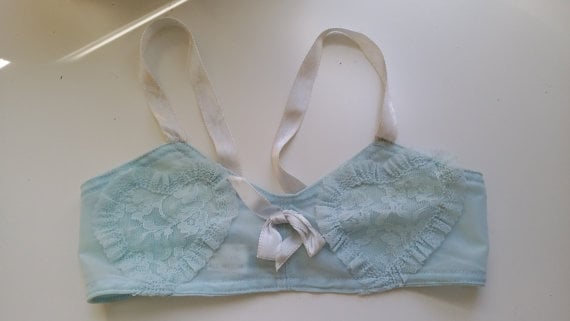 My first training bra felt like it was burning a hole through my shirt. I was the first to need one out of my friends, and rather than taking this moment as a glorious trailblazer through the world of A cups, I felt freakish.
About a year later nearly every girl I knew had a training bra, whether they needed one or not.
I remember that feeling of always wanting to be older than we were.
I never thought much about the process of getting my first bra. I know some girls picked theirs out at the store, and some were given hand-me-downs. My mom had given me a training bra and that was it.
But for one of my friends, the bra had more significance.
Her mother had passed away before we were of age for training bras. When her father was presented with a daughter embarking on puberty, he wasn't exactly prepared. He gave her a t-shirt to wear under her clothes.
After about a year another mother eventually offered to take her shopping for her first bra.
I guess until discussing this, I hadn't considered the significance of passing into puberty without the guidance of a mother. Perhaps because mine had always been around.
But I do think about it now; about the little acts that meant so much more than we realize.
Not Sure What to Look For When Helping Your Daughter Pick Out Her First Bra?
Watch This Video for Some Useful Tips.
https://youtu.be/lWHnTEzJucM