Bindi Irwin recently took to Instagram to post an old memories video of herself with late father, Steve Irwin. In the video, she's much younger and she and her dad are playing around with an ice cream cone. They're both trying to snag each other on the nose with it, and it's endearing to see a young Bindi so happy and laughing.
"These memories make me smile," Bindi shares in her caption. In the video, Steve is also trying to snag his wife Terri's nose as she tries to get away. It's hard to say exactly how old Bindi is here, but needless to say, it's an adorable video!
Bindi Irwin's memories video with the late Steve Irwin
View this post on Instagram
Fans couldn't help but share their love and positivity in the comments for the Irwin family. "Oh look at the look of love he gives you," someone writes. "The look in his eyes is so beautiful❤ like you are the most amazing creature he's ever seen," another says. We definitely agree with these comments!
RELATED: Steve Irwin's Kids Post Loving Messages On What Would've Been His 58th Birthday
Another fan writes, "Oh my…so much love in your family. You Dad was one of a kind." "Once a daddy's girl, always a daddy's girl," someone says. Steve Irwin was full of love and light not just for animals but especially for his family. Even today with Steve being gone, the whole Irwin family dedicates their lives to living out his legacy and completing his mission.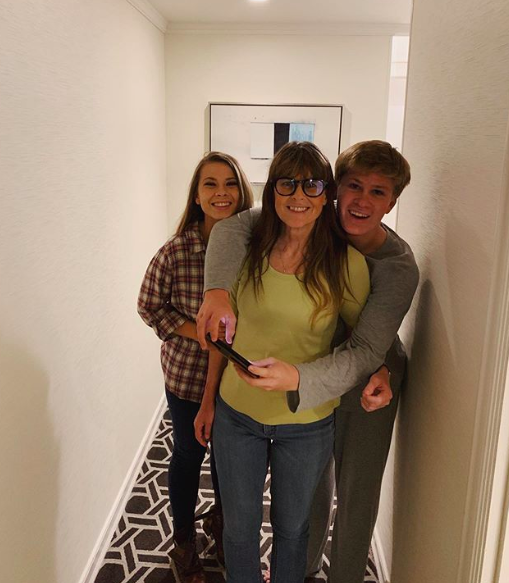 RELATED: Terri Irwin Remembers Engagement To Late Husband Steve 28 Years Ago