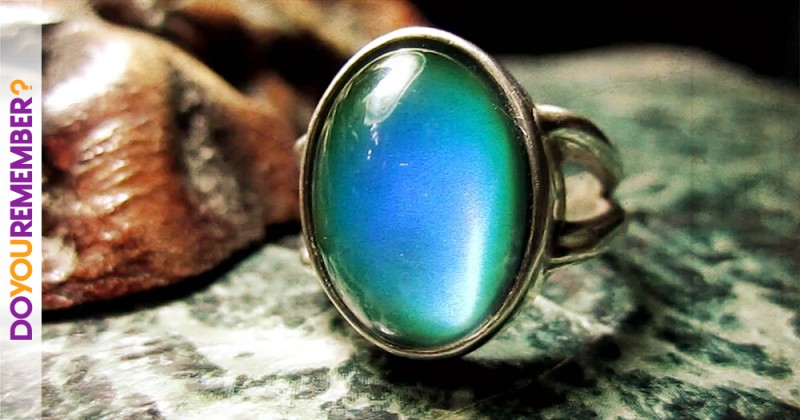 I have to be completely honest about something: I used to be the biggest sucker for gimmicky novelty items. Whether it supposedly foresaw my future, brought me luck, or (in the case of today's subject) read my emotions, I always fell for it.
I was a huge fan of mood rings. There was something so undeniably cool about the silver setting around a black-ish stone that would eventually turn blue or green (or even blue-green!) though I never did achieve the reddish hue that indicated that my mood was in love. Maybe that's why my then-boyfriend and I didn't last.
The most exciting color, however, was when the green would turn slightly golden yellow, implying that I was happy. Of course, I now know that the only thing being gauged by the piece of jewelry was my body temperature, but it was still incredibly fun to pretend that it really could tell how I felt back then.
What was your favorite piece of novelty or fad jewelry?