A lot of people these days tend to wash their raw chicken before they cook it. Or, maybe you just don't like the slimy coating on it so you just want to rinse it off- that's fair game, too. But should you actually wash your chicken before you cook it? Does it have any effect on it at all?
Experts weighed in on the chicken washing trend since many people wash their chicken with the intent to kill any harmful bacteria or pathogens. Well, they're here to tell you that you're wasting your own time! No need to wash your chicken, folks. A USDA rep, a germ expert and health professor, and an NYC chef from a restaurant that makes chicken several times a day gave some insight.
USDA spokesperson Marianne H. Gravely shared her insight with BuzzFeed Food, saying 'no' to washing chicken. She said, "Some of the bacteria are so tightly attached that you could not remove them no matter how many times you washed it." So, if you're washing it to clean off bacteria, you're not getting anywhere. The USDA also suggests not washing any raw poultry or meat in the event that the potentially harmful bacteria may spread to other foods and utensils.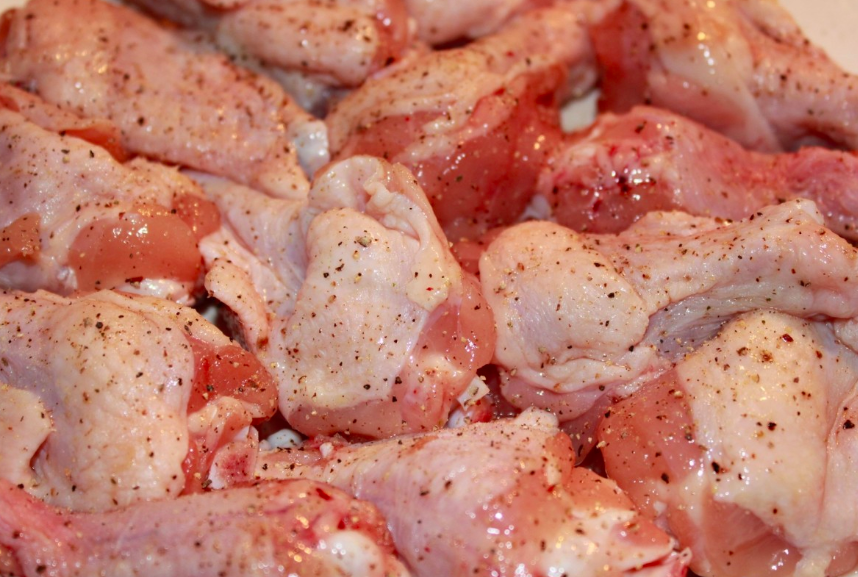 Germ expert and associate professor of environmental health at the University of Arizona, Kelly Reynolds, also gave some insight into the practice. She agrees with the USDA rep on this one. 
"Washing chicken does not remove any pathogens," she says, "We've done studies on packaged chicken from a wide variety of grocery stores, and more than half of the chicken we looked at tested positive for some pathogen." When asked about the 'really hot water' method, she said at that point you're just cooking it in the hot water. Still not a viable way to rid the bacteria. Additionally, soaks of any kind such as salt and vinegar will not coax the bacteria off either.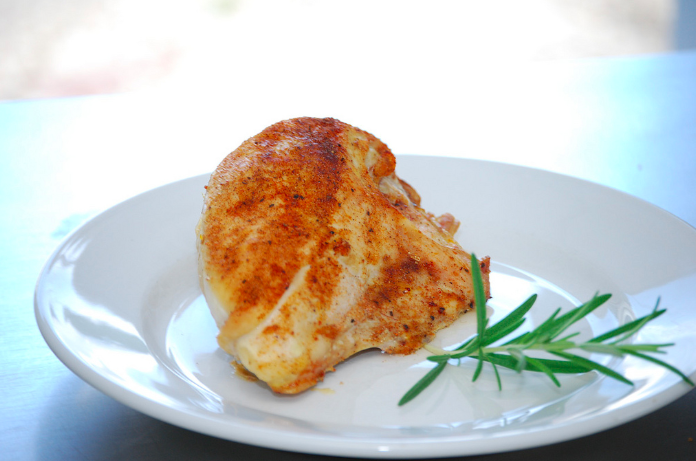 A chef from NYC's Le Coq Rico gives the final insight, and he says he does not agree with the chicken-washing practice either. He simply says, "In France, we do not believe in washing chicken with water, as it takes away the taste of the skin. When you are cooking the chicken, the bacteria is cooked out." Fair enough.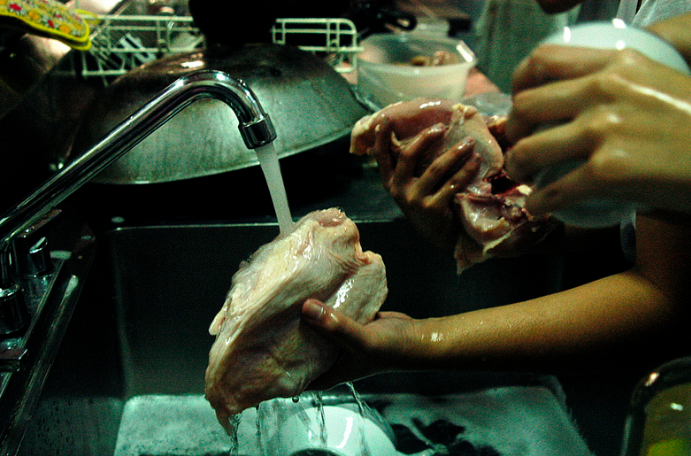 Now, the question stands, will you continue to wash your chicken?
Be sure to SHARE this article to spread the news about chicken-washing practices!