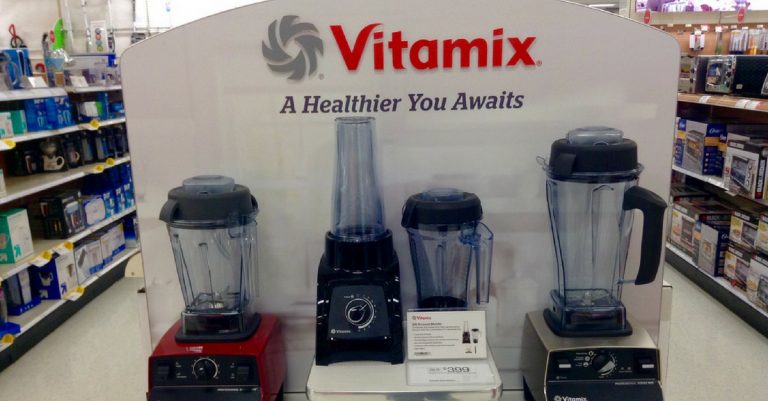 The U.S. Consumer Product Safety Commission has issued another recall. The recall this time is for 105,000 Vitamix blending containers. They were improperly made and the containers could separate from the base, which would expose the blades and could hurt you.
The recall specifically affects the Ascent and Venturist Series 8-ounce and 20-ounce blending containers. There have been 11 reports of customers suffering from lacerations after coming into contact with the blades.
Any blenders made between April 2017 and March 2018 could be affected. If you have a Vitamix that could be affected, reach out to Vitamix customer support and they will send you a repair kit for free. If there is a green or orange dot on the bottom of the blade base, this will let you know that the issue was already fixed.
If you are unsure if your product is affected, visit this website and learn if your specific blender is affected. You can also call 1-888-847-8842 between 7 a.m. and 6 p.m. CT Monday through Friday and talk to someone at Vitamix who can help you.
Do you have a Vitamix that was affected? This is bad news if you've forked over lots of money for a fancy blender. As always, be careful when using a blender or anything with blades. Even with the proper parts, there is always a risk of cutting yourself when cleaning a blender.
A great tip is to fill it up with water and a little bit of dish soap after you're done using the blender. Then just go ahead and blend! It will clean the blender thoroughly and you can just rinse clean without risk of cutting yourself while washing it.
Vitamix has been around since 1921. They first started selling blenders around 1937 when the founders discovered that blenders could be a great way to make quick, easy and healthy meals for consumers. Eventually, Vitamix was the first company to have a television infomercial in 1949. Vitamix continues to be one of the top blender companies but recalls like this one could affect their sales.
Please SHARE this with anyone who may have this product! You could help them to avoid an injury.