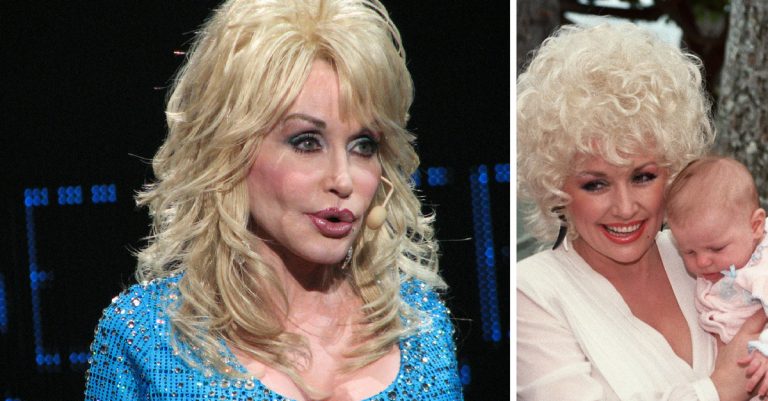 Dolly Parton never had kids of her own, but she still really loves them. She often talks about her love for children and she even has a theme park for kids called Dollywood in Tennesee. Many knew of her love for kids and one fan did something crazy. Did you know that a stranger once left a baby on her doorstep?
Of course, Dolly stepped in to care for the baby until help arrived. In an older interview that was recently resurfaced, she was asked what was the craziest thing a fan ever asked her to do. Naturally, this story arose again.
She said it was around the time that her hit song "Jolene" was a huge song on the Billboard charts. One day, she came home to a baby in a box with a note that said, "My name is Jolene, my momma has left me here and she wants you to have me."
She said, of course, she freaked out and immediately called Human Services. Dolly did the only thing she knew how to do, which was to take care of the baby until they came to help.
Her song "Jolene" was a hit in the early 1970s. Baby Jolene would be in her mid-40s if she is still alive today. Dolly admitted that she wonders about baby Jolene and wonders if she has ever been to her concerts or if she knows the story.
This story is just one of many that make us love Dolly even more! How sweet was it of Dolly to care for the baby while she waited for Human Services and that she still wonders about Jolene to this day?
Do you love Dolly Parton? What do you think about this story? Perhaps you have a friend named Jolene in their 40s… we would love to find her and learn her side of the story! How great would a reunion of Dolly and Jolene be? We would love to see it!
At DoYouRemember, we think Dolly Parton is out of this world amazing! The video below tho may actually be, 'out of this world'! What do you think?
Watch This Possible UFO sighting over a lake in Macedonia