The tiny house trend continues to gain steam as people focus on decreasing their carbon footprints and doing more with less. As smaller dwellings become more common, people are learning how to use space more wisely.
Here is a great example of a tiny-house owner maximizing the space they have to create a gorgeous home. From the outside, you can tell that the home was created out of a shipping container, but reserve your judgment for after you see inside.
You'll also notice an often-overlooked advantage of having a tiny home–the increased space on your lot. Those who only use a small portion of their property for a home have much more space outside for relaxing, gardening, or whatever outside activity they enjoy. It's a big perk that never everyone gets to have.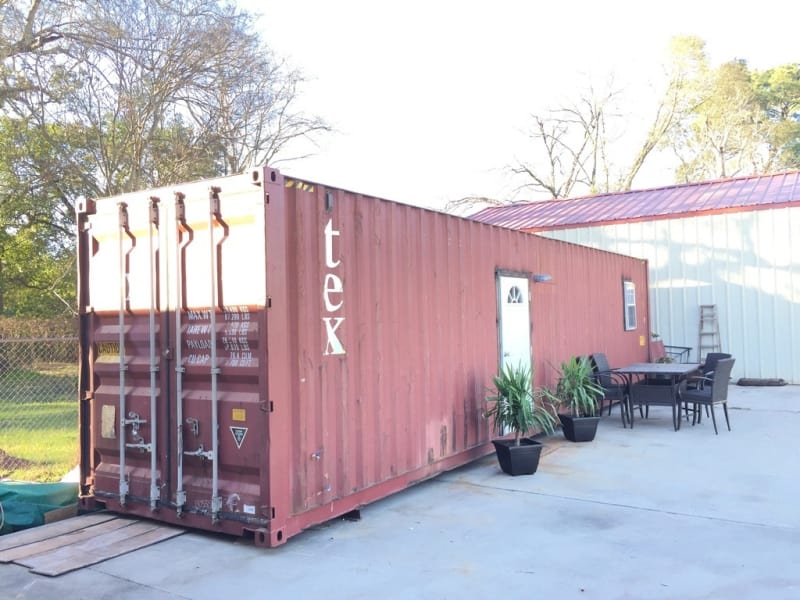 Taking a step inside the house, you can immediately see how the organization is key. Using every bit of vertical space and even hangers on the wall help fit everything you need in a small home.
Many tiny houses have less than ideal kitchens. They may use toaster ovens or hot plates to save room. This modern tiny home has a full-sized stove, oven, and refrigerator. While there is certainly less cabinet space than the average house, there is still ample room for the necessities.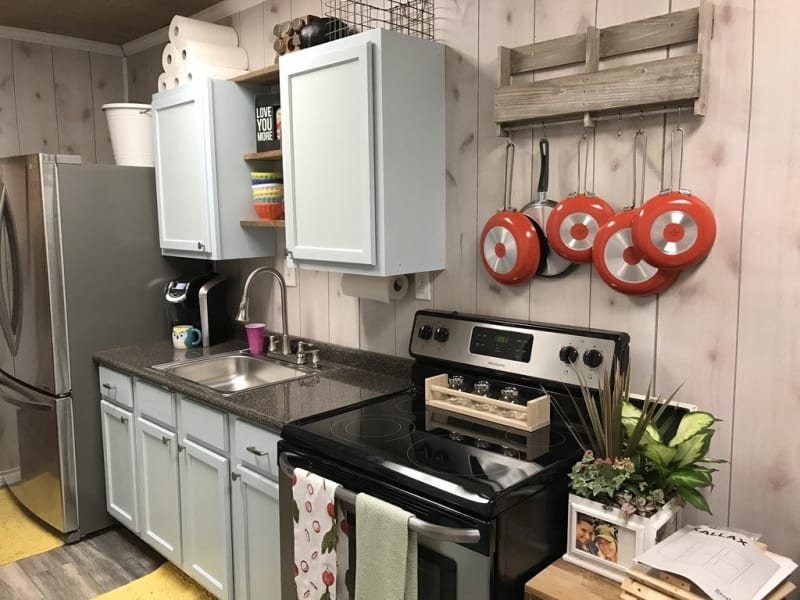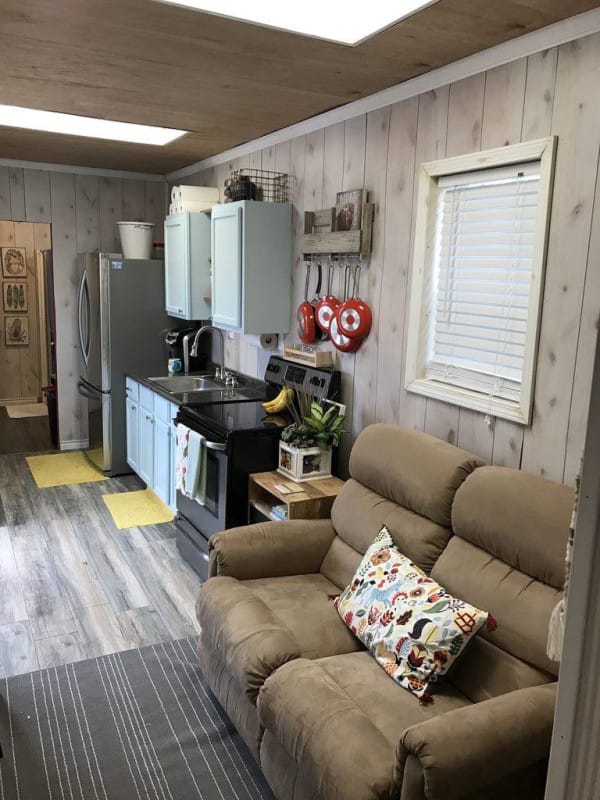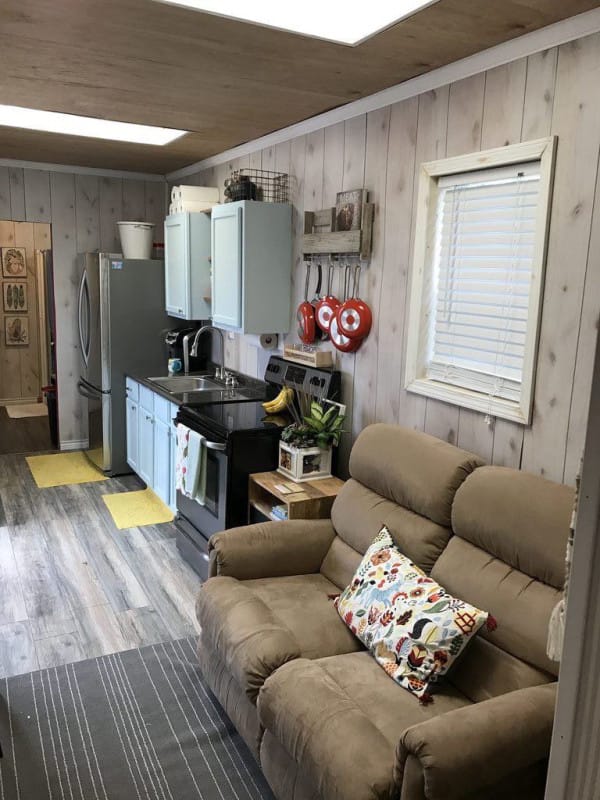 The house is located in Beaumont, Texas, though it can be shipped anywhere. That's one large advantage of making a shipping container into a tiny home. You can move it on a truck with minimal preparation.
The living room is small, but it's big enough for a love seat and television. As is the case with most tiny houses, every room is right next to the next one. There is very little unused space connecting the kitchen to the living room. Every bit of space counts, so owners use it all for something practical.