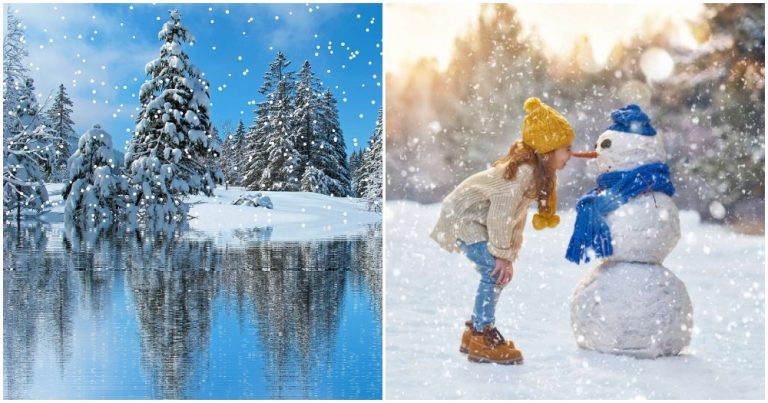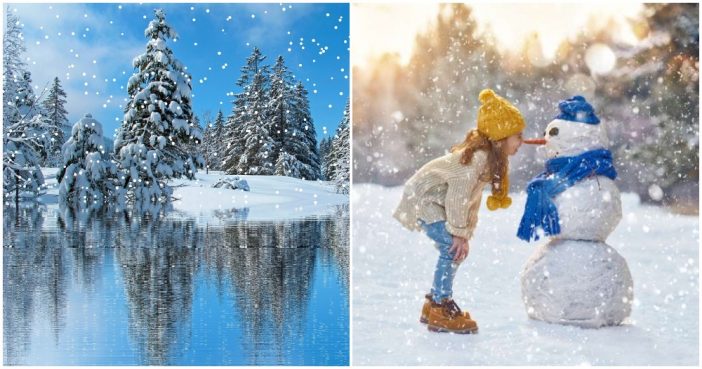 While the "Eskimos have 100 words for snow" debate remains up in the (cold, cold) air, we do know—thanks in large part to the folks at the Dictionary of American Regional English (DARE)—that Americans have no lack of idioms for the chilly white stuff. Here are 15 of them from all over the United States.
1. CAT'S TRACK
When there's a light fall of snow, you can call it cat's track, a term used in Maine, Massachusetts, Illinois, and Wisconsin. A resident of the Badger State says, "If there is enough snow to track a cat, there has been a snowfall." Conversely, not much snow can be described as "not enough snow to track a cat."
2. SKIFT
Skift refers to a light fall of snow, according to DARE, as well as a "thin layer of snow or frost on the ground, or of ice on water." The use of the term is widespread across the U.S. except in the Northeast, South, and Southwest.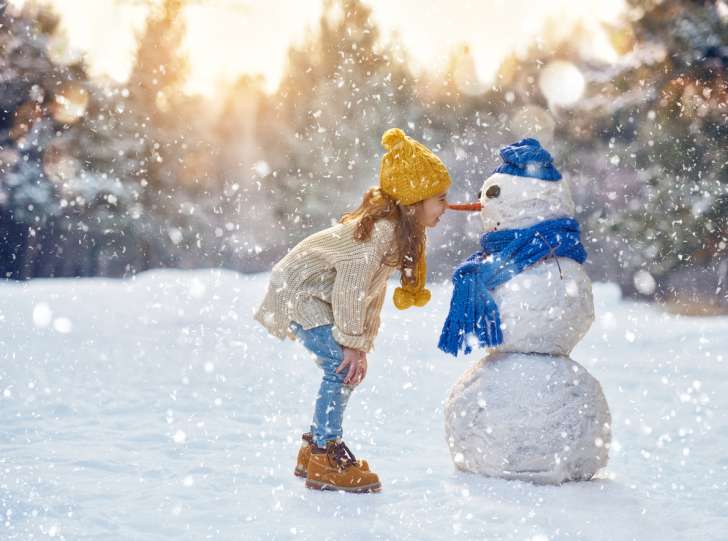 3. SKIMP
If someone in Iowa, Kentucky, Indiana, or north-central Arkansas says, "Watch out for that skimp," better take heed. They're talking about a thin layer of ice or snow. Skimp can also be a verb meaning to freeze in a thin coating.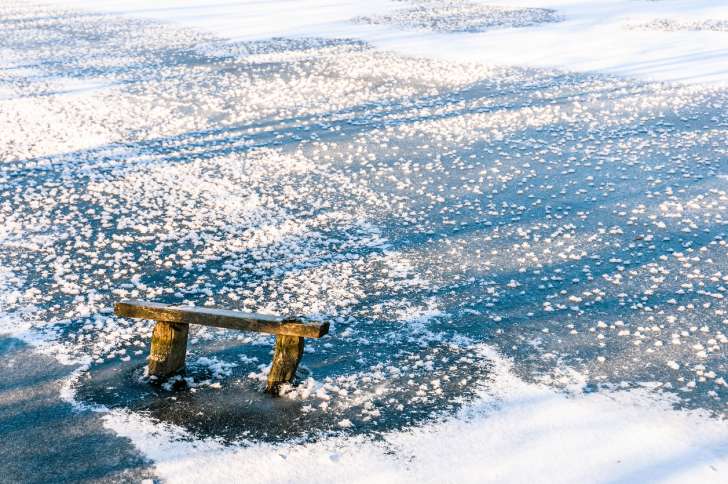 4. GOOSE DOWN
Get a light snow in Alabama? You can call it goose down.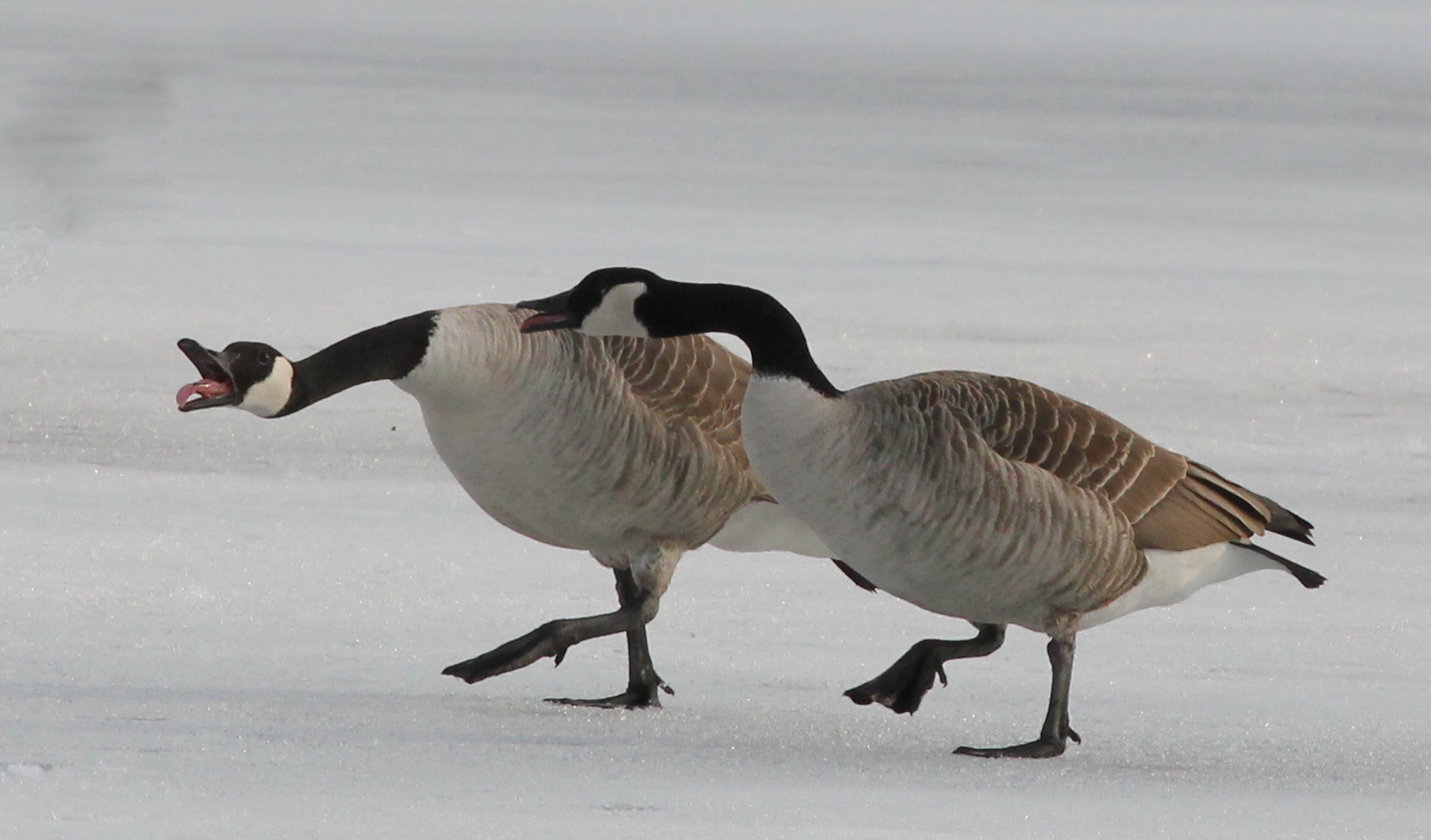 5. GOOSE FEATHERS
In Vermont, large, soft flakes of snow might be referred to as goose feathers.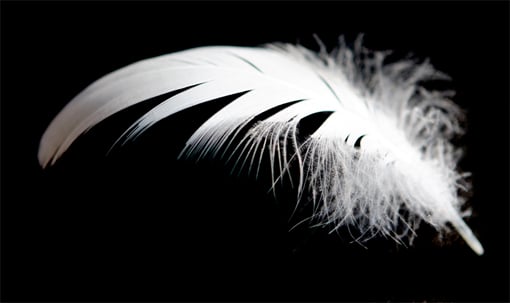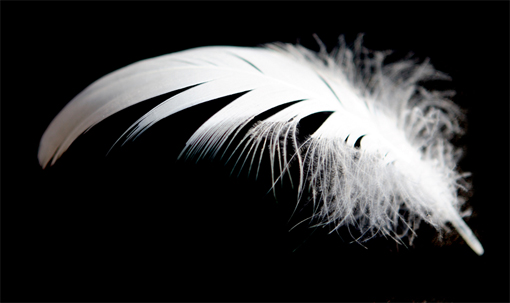 6. THE OLD WOMAN IS PICKING HER GEESE
This colorful idiom for "It's snowing" is especially used in the Appalachians, along with "The old woman's a-losin' her feathers." Meanwhile, in Kentucky, you might hear Aunt Dinah's picking her geese.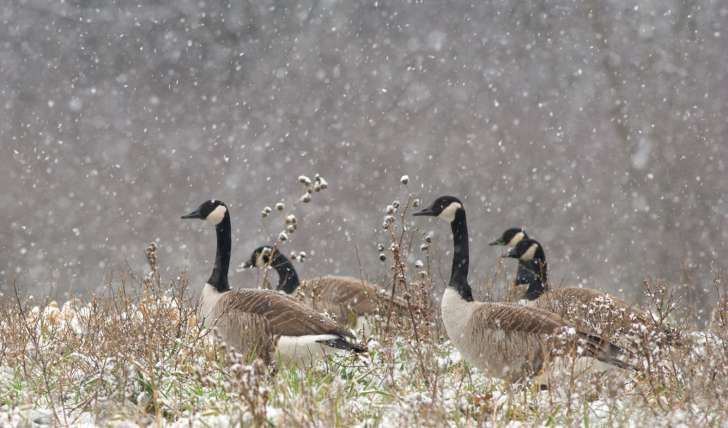 7. SCUTCH
Another term for a light dusting or flurry of snow, this time in Delaware. Scutch might come from scuds, a word of Scottish origin meaning ale or beer.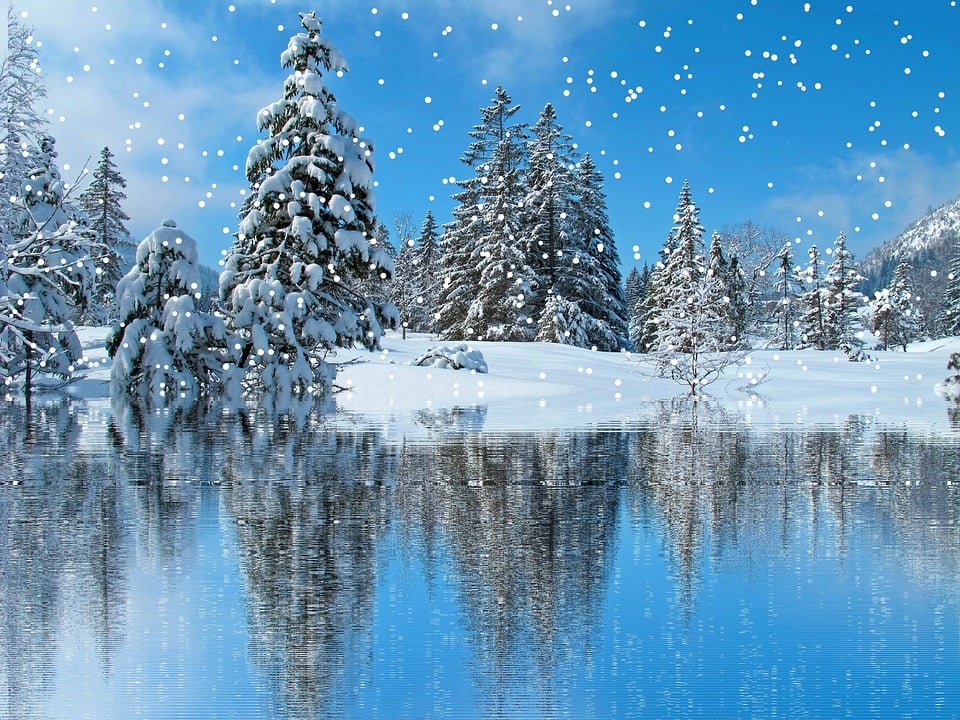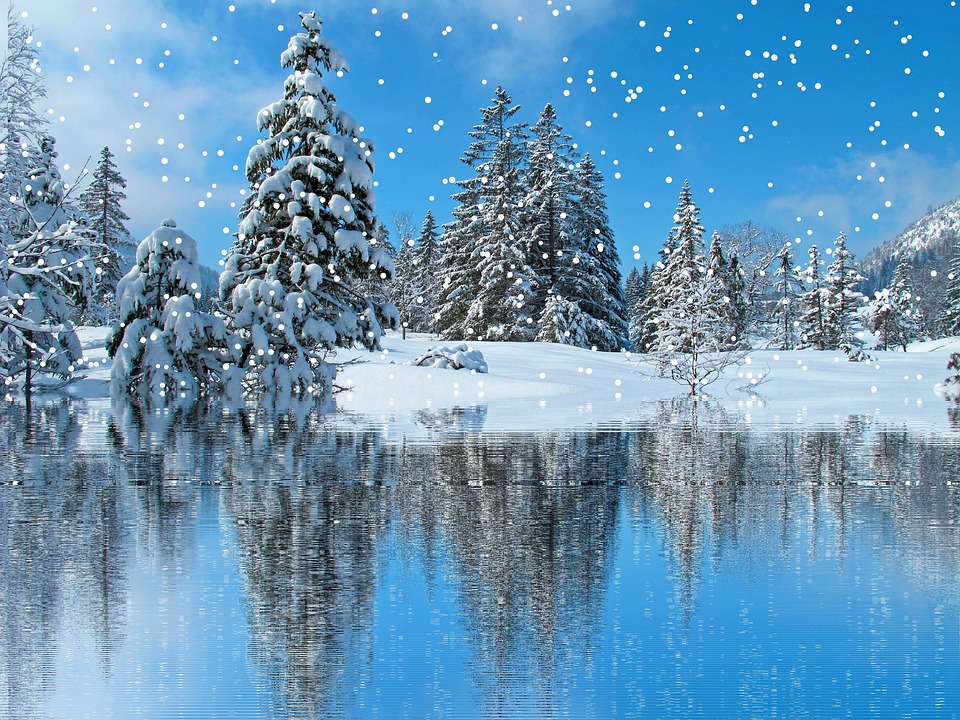 8. SNOW SQUALL
Why say snow shower when you can say snow squall? This chiefly Northeast saying refers to "a sudden snowstorm of short duration." Its earliest recorded usage in American English is from 1775.