When you shop at a vintage store, you often don't stop and think about the life each article of clothing had before it made its way to the rack. Yet sometimes, the history of a piece of clothing makes it almost priceless.
At St. Gemma's charity shop in England, where the proceeds go to help patients fighting cancer, a priceless piece of fashion recently emerged… and it has a story that will leave you in tears.
At first glance, this donated wedding dress is just an exquisite item of clothing.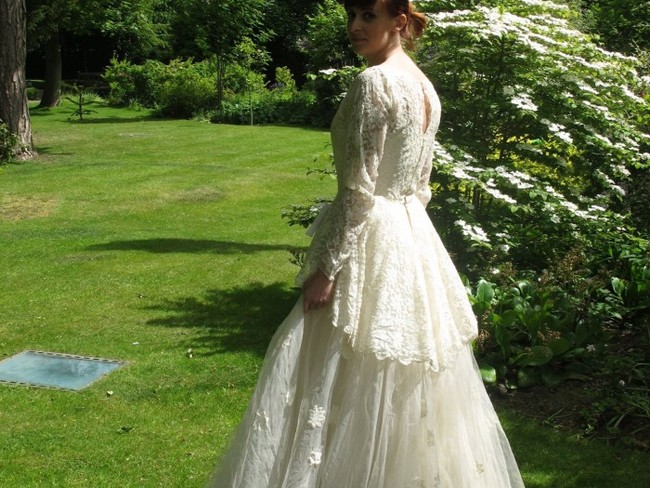 But it came with a small piece of paper pinned to the front of the gown.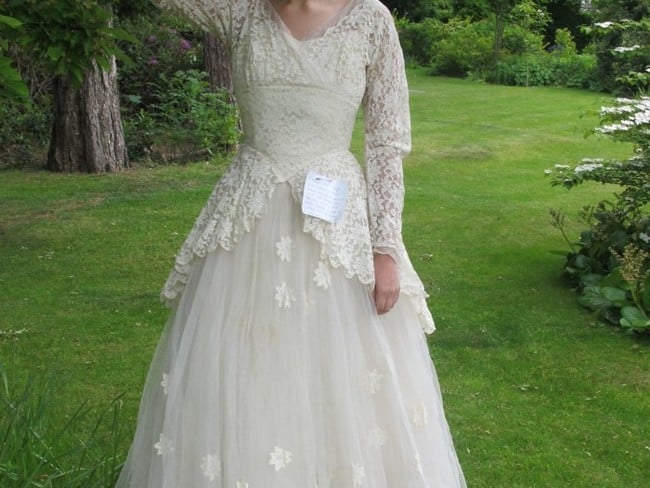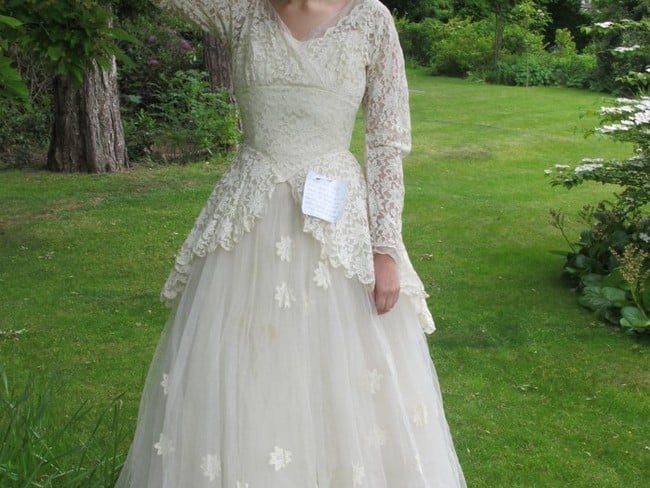 The widower who donated his late wife's gown penned a message to whoever would wear the dress next.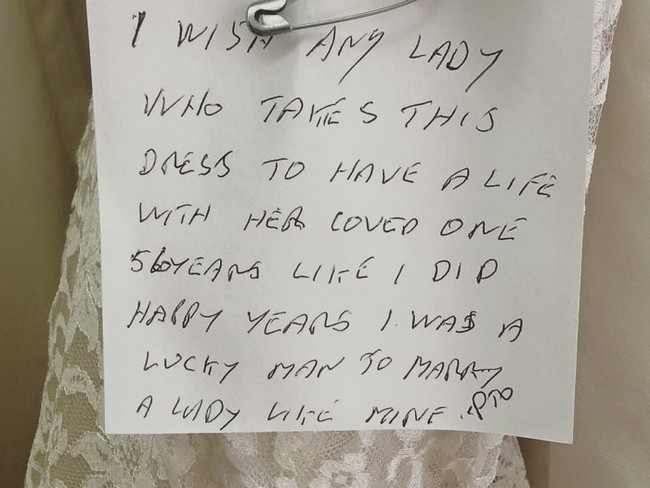 When word of the note began to spread, the charity shop reached out to its author. While he was pleased to learn that the dress was helping to raise awareness for the charity, he decided he wanted to remain anonymous. He was thrilled to know that so many people were paying homage to his wife's memory, and her beautiful dress would live on.
Credits: boredomtherapy
Share this story on Facebook with your friends.