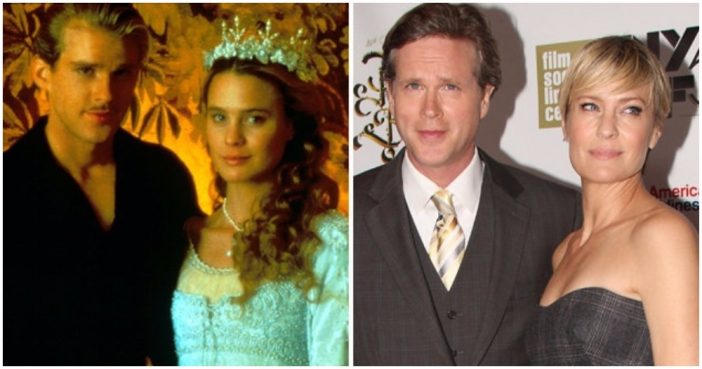 A look at what the stars have been up to since the movie's release 30 years ago.
Released on Sept. 25, 1987, Rob Reiner's The Princess Bride is a unique fairytale equipped with action, romance, comedy and more. The Princess Bride seems to have it all — a star-studded cast, loveable characters and iconic moments — and is revered as a cult classic among film lovers.
The film is based on the 1973 novel of the same name by William Goldman. It grossed nearly $31 million domestically ($70 million adjusted for inflation).
In honor of the 30th anniversary of the film, THR takes a look at the cast of The Princess Bride — including the likes of Robin Wright, Cary Elwes and Billy Crystal — and where life has led them to their adventures in the Land of Florin.
1. Cary Elwes (Westley)
In his quest to seek his fortune to be worthy of Buttercup's hand, humble farm boy Westley is captured by the Dread Pirate Roberts, who's got a rep for "leaving no man alive." Luckily, the pirate is so impressed with Westley's devotion to Buttercup that he not only lets him live but bequeaths him his pirating duties – thus giving Westley the power to find Buttercup again. Cary Elwes' career has had almost as many twists and turns as Westley's, with roles in dramas ("Glory," "Kiss the Girls"), spoofs ("Robin Hood: Men In Tights") and horror films ("Saw") alike. The star also worked on Disney's 3D version of "A Christmas Carol," in which Wright also provides a voice.
2. Mandy Patinkin (Inigo Montoya)
Mandy Patinkin's "Princess Bride" alter ego has one of the film's most famous lines: "Hello. My name is Inigo Montoya. You killed my father. Prepare to die!" The skilled swordsman is on a quest to avenge his beloved dad's death at the hands of a six-fingered man – whether he finally does is a spoiler we won't reveal. Patinkin, who's a noted singer and theater actor, has also appeared in films like "Alien Nation" and "Dick Tracy." He won an Emmy for his role on the 1990s hospital series "Chicago Hope." Currently, the star can be seen playing Saul Berenson on the Emmy Award-winning show "Homeland." The actor also had a recurring role on "Criminal Minds."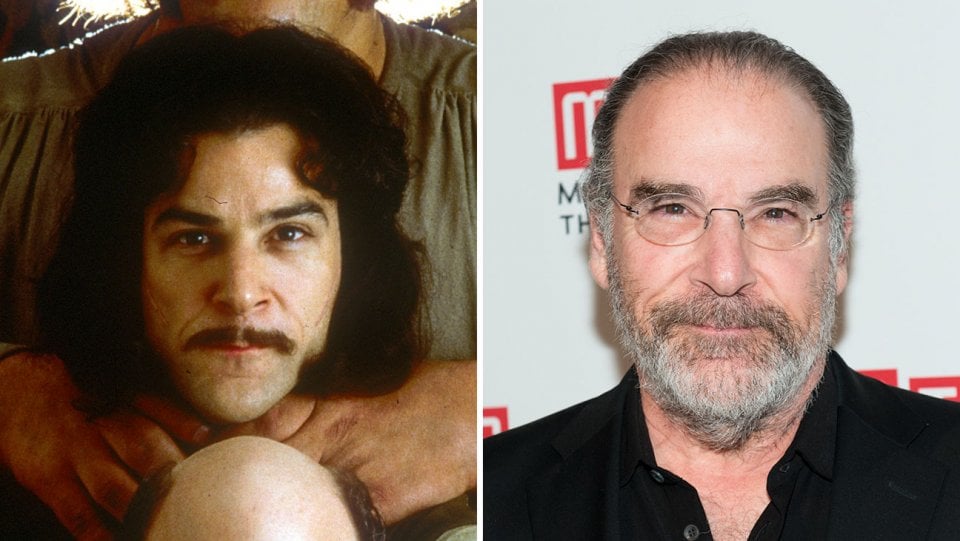 3. Robin Wright (Princess Buttercup)
Robin Wright starred as Buttercup, the princess' bride of the movie's title. Her beauty charms everyone in the land of Florin, but this maiden is no damsel in distress: she's almost disturbingly skilled at pushing people down hills. Though she seems pessimistic at times, her adventures with Westley eventually convince the would-be princess that true love really does conquer all. Wright is choosy with film roles, but seems to win acclaim for nearly everything she appears in, whether as the troubled Jenny in "Forrest Gump" or a middle-aged woman on the brink in this year's "The Private Lives of Pippa Lee." She filed for divorce again from husband Sean Penn in 2009 after the couple dismissed an earlier divorce filing a year earlier. In 2011, she starred opposite Rooney Mara and Daniel Craig as journalist Erika Berger in the thriller "The Girl with the Dragon Tattoo" and also appeared alongside Brad Pitt in "Moneyball."