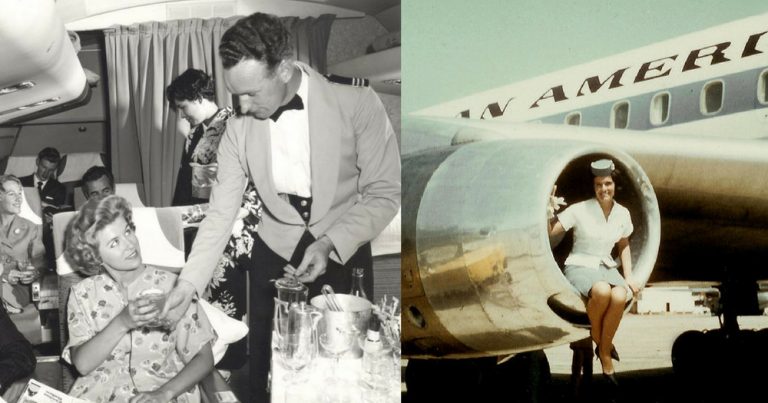 Lobster counted as airplane food.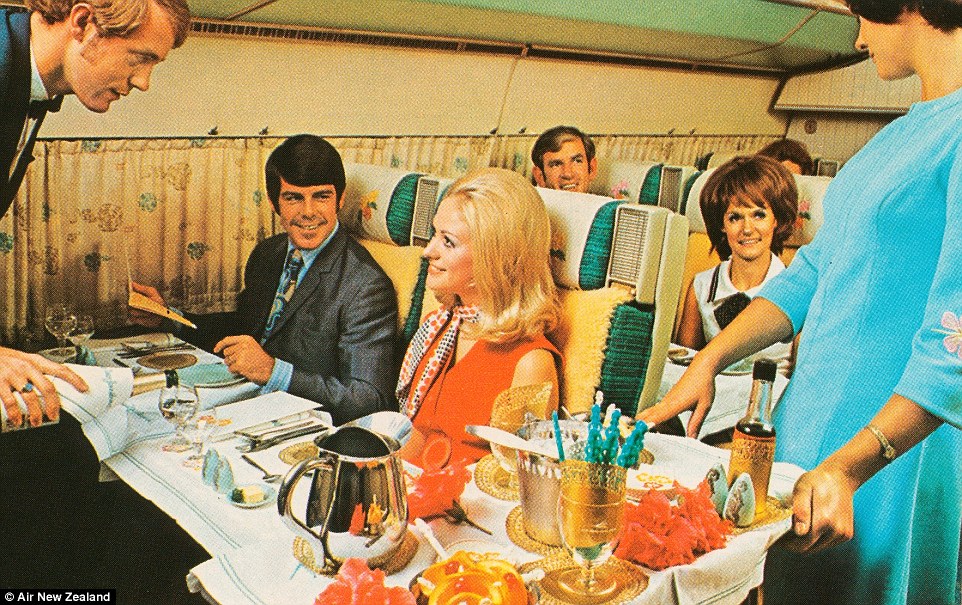 With commercial plane travel a new market, airlines struggled to one-up each other by offering the fanciest meals. One vintage ad lists TWA's "full meal" to be served in-flight: soup, meat, salad, vegetables, and dessert. Real glassware and roast beef were typical sights.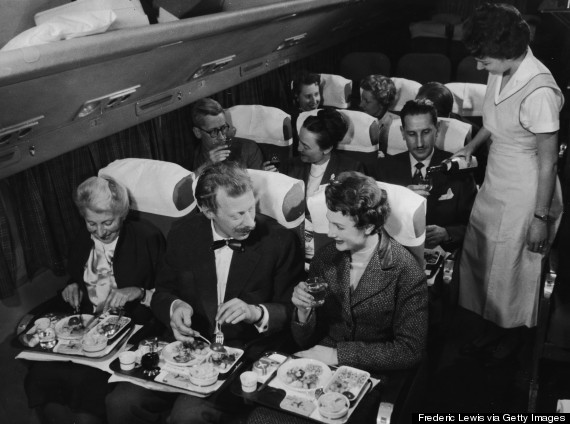 Smoking was totally acceptable… and for much longer than you'd think.
During the 1950s, smoking (of cigarettes, pipes, and cigars) was totally acceptable in the air, but strangely not in the terminal (they were afraid cigarettes might ignite the fuel fumes). "Confusion and resentment" ran rampant when a law prohibited smoking on short domestic flights decades later, in 1988. It wasn't until 2000 that a law mandated all flights to and from the U.S. be smoke-free.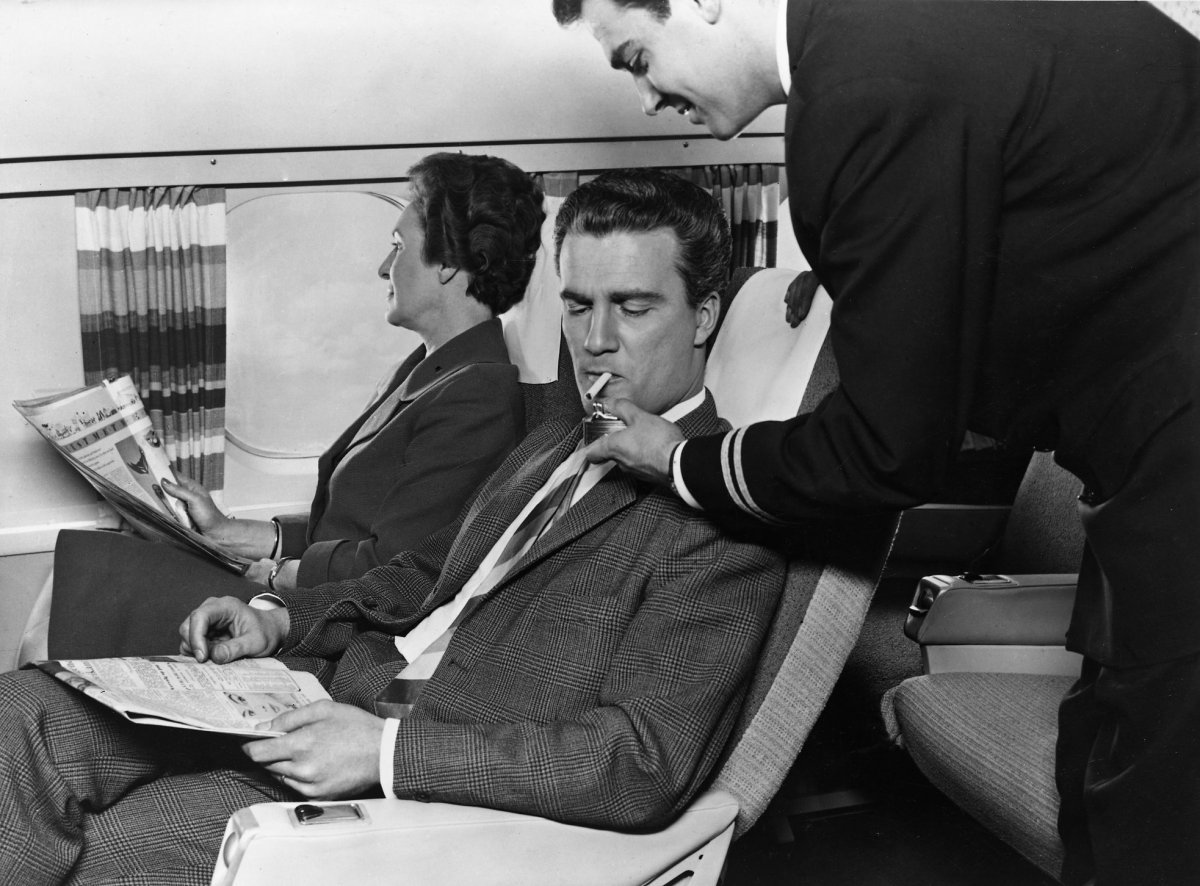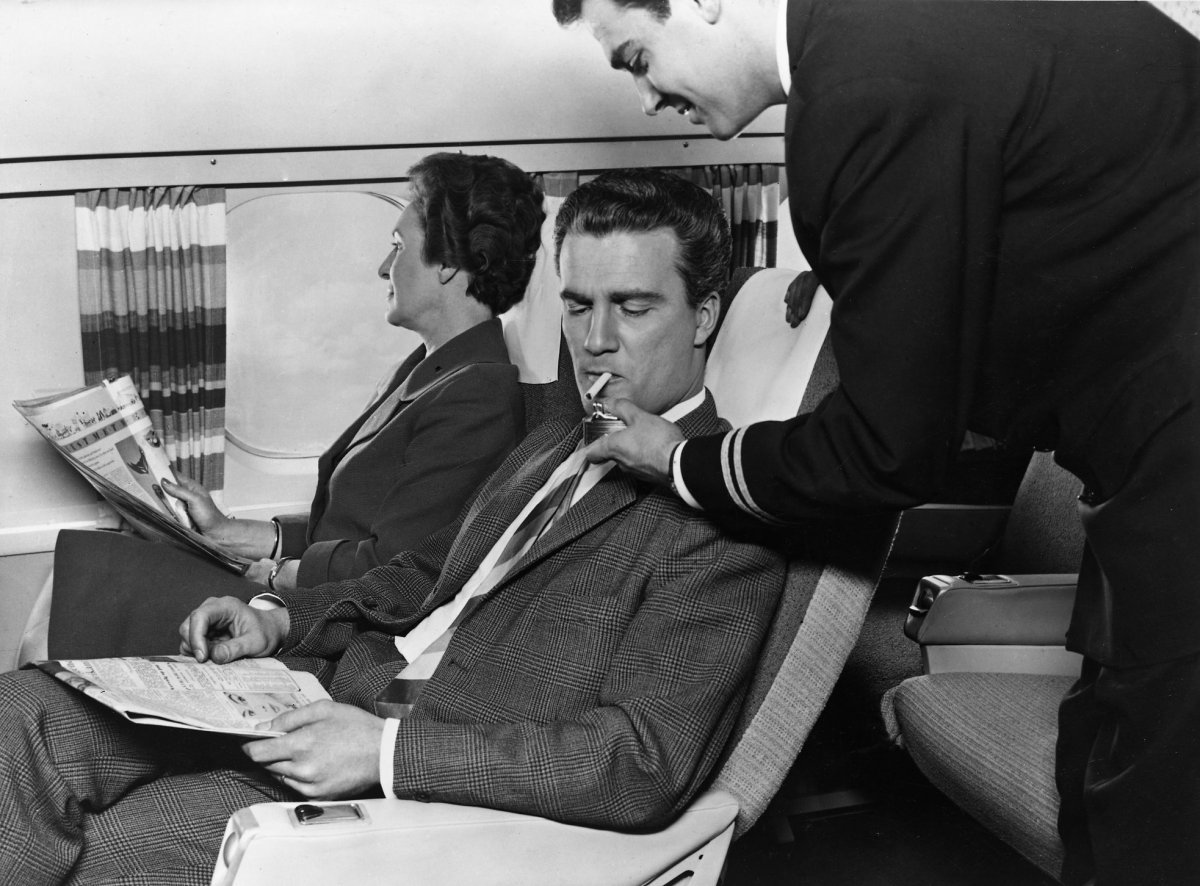 You were handed a postcard as you boarded.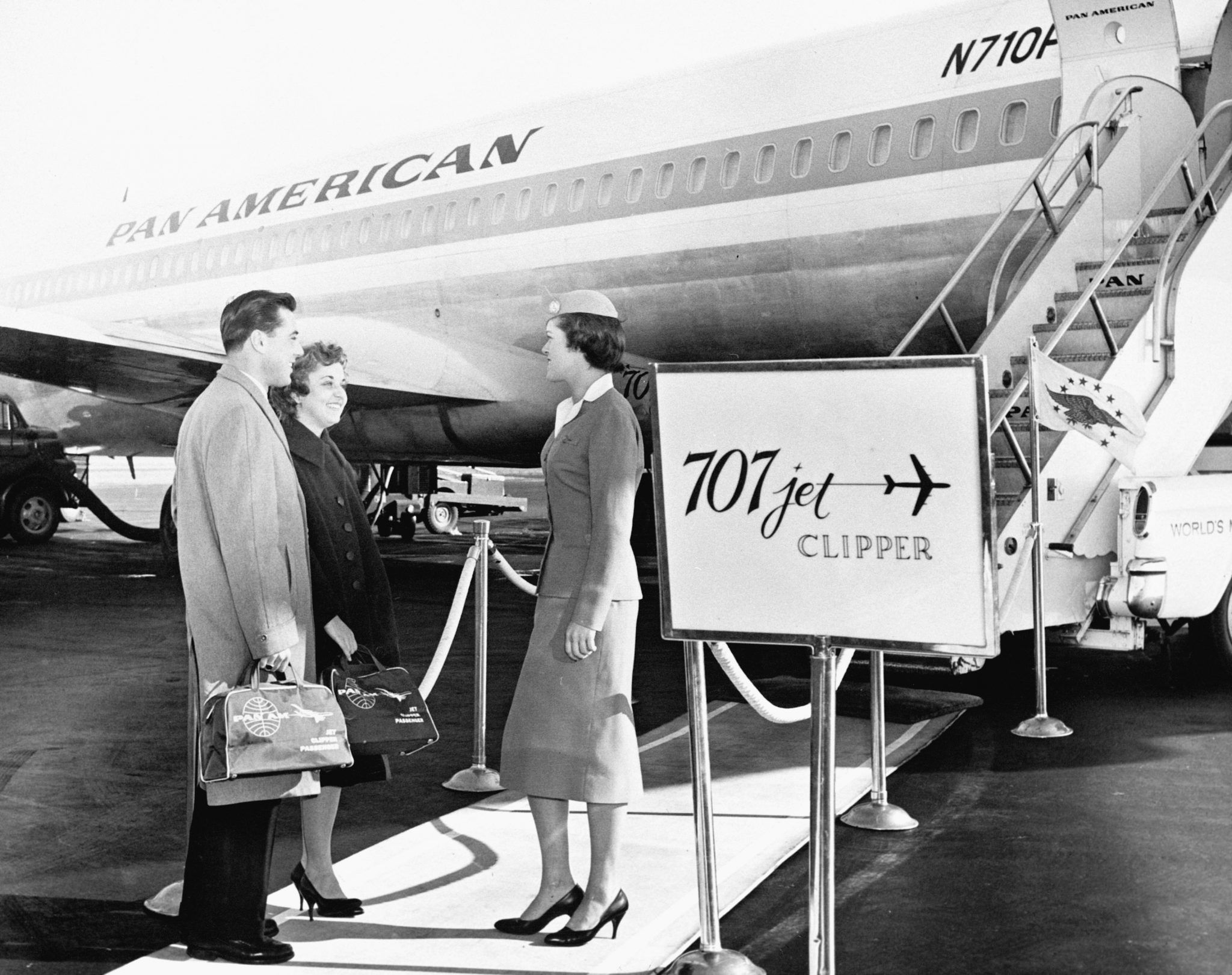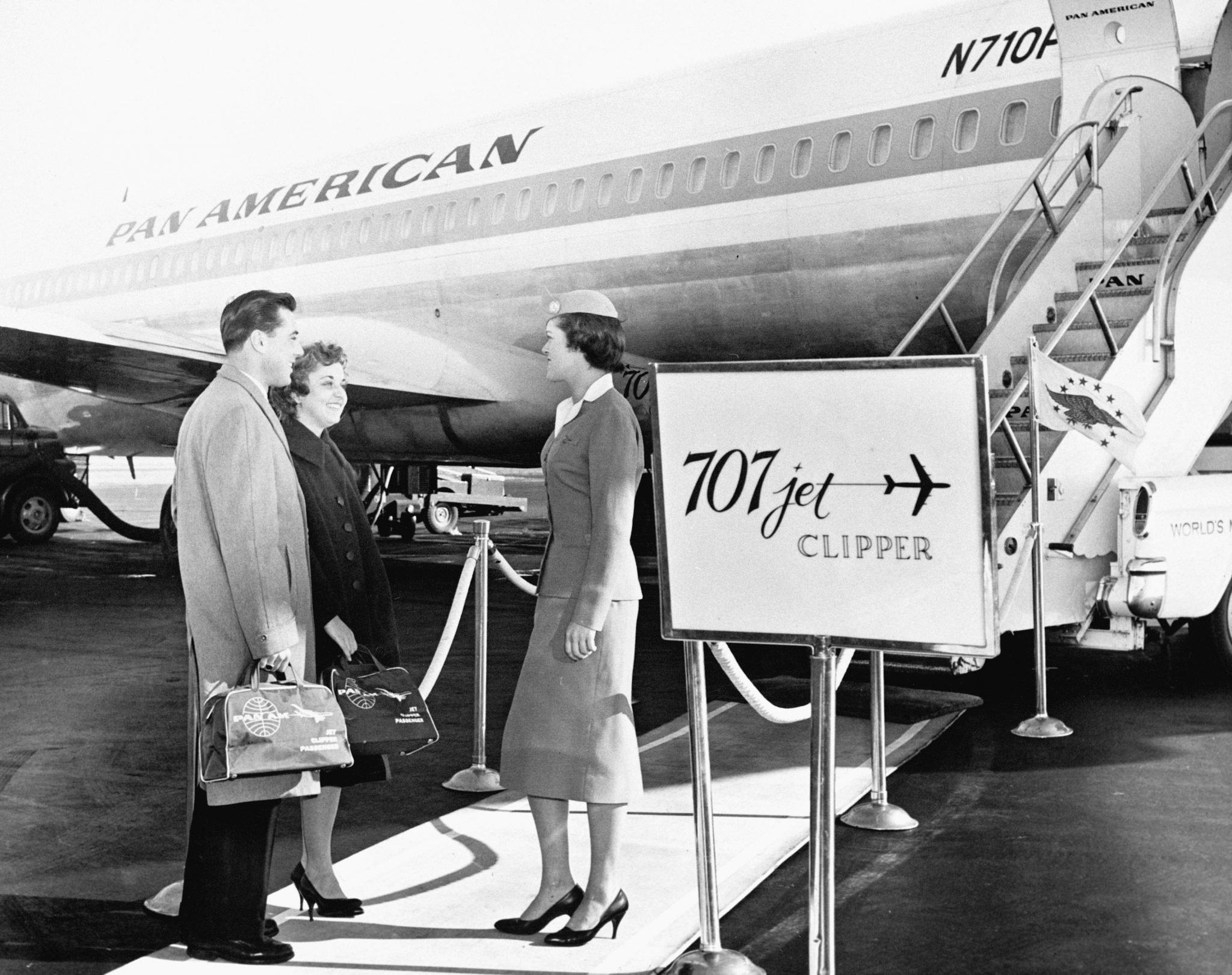 Flying was so utterly rare that passengers felt compelled to document every moment on postcards with pictures of the plane or in-flight meal, to show their less lucky loved ones what the newfangled experience was like.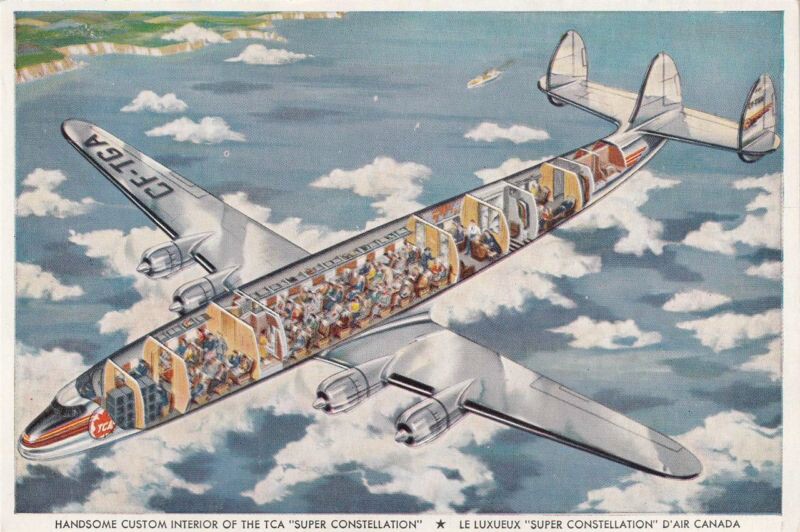 "The tradition at the time was that you would use your in-flight time to write people you knew on the ground, describing your flight," historian Guillaume de Syon explained to Fast Company.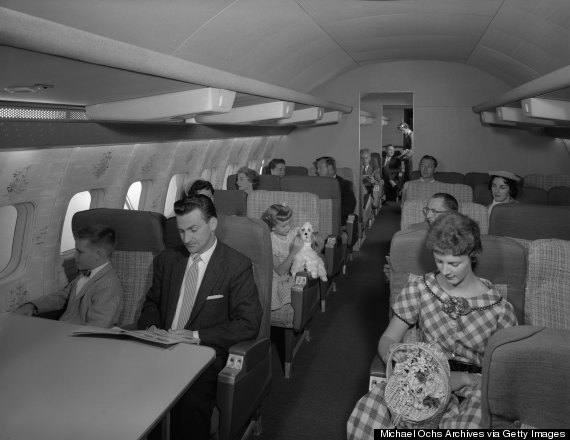 You drank (LOTS) for free.
Alcohol was another popular form of in-flight entertainment: passengers were served as much free alcohol as they could drink, and it was not uncommon to come off a flight totally hammered.
Of course, the free boozing tapered off as air travel became less of a luxury industry and more of a commercial one. But in those early Golden Days, "people just poured themselves scotch after scotch".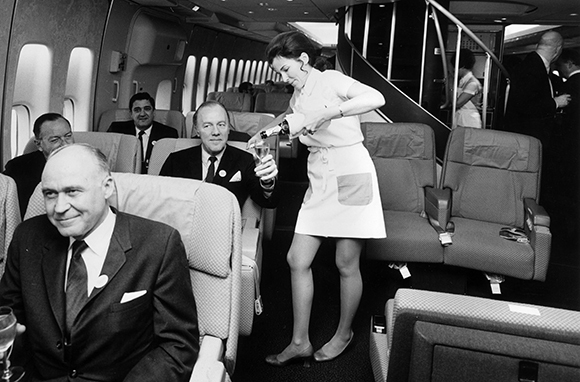 You didn't show ID.
Even as late as 1970, passengers made it onto planes without ID of any sort — a quick look-over from security did the trick. Showing up at the airport 30 minutes before your flight was totally fine, and well-wishers could walk right up to your gate where you boarded via stairs, not jet bridge. Passenger screenings wouldn't become mandatory until 1973.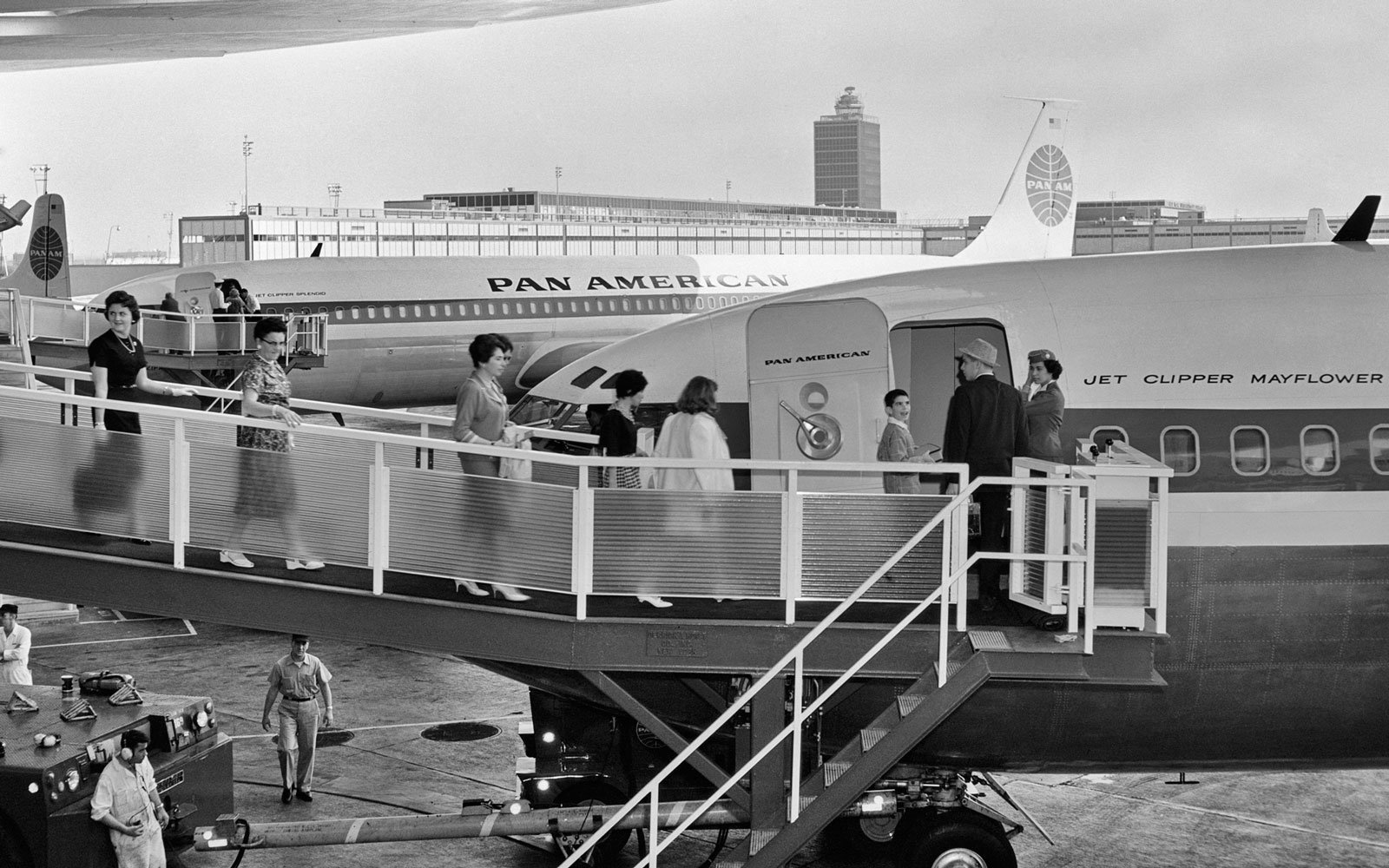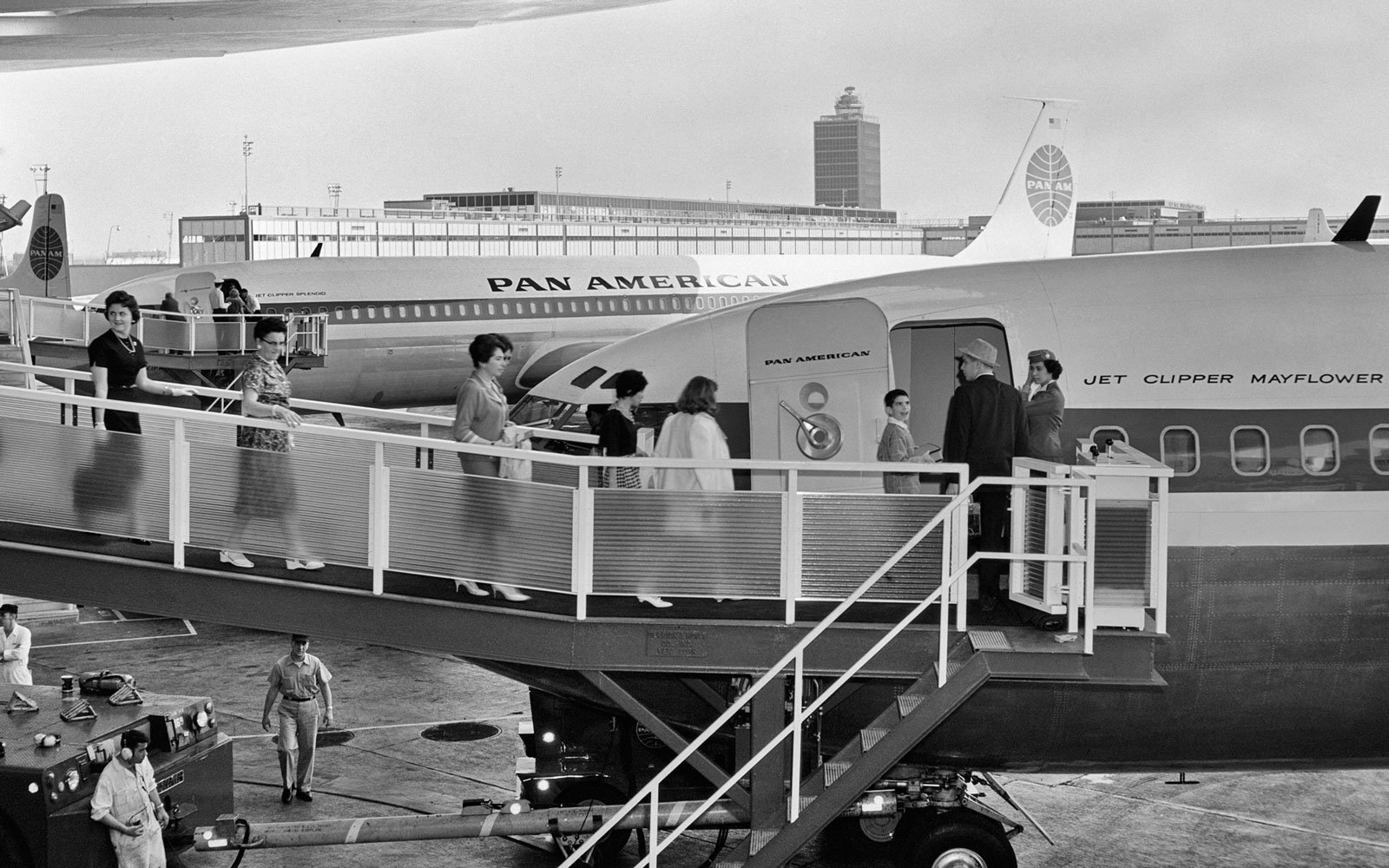 Baggage claim was even more excruciating than it is now.
In the early 50s, you'd wait for a skycap to organize everyone's luggage on a counter. One by one, passengers pointed to their suitcases, paid him a tip and collected their bags. Thank heavens for the first conveyor belts!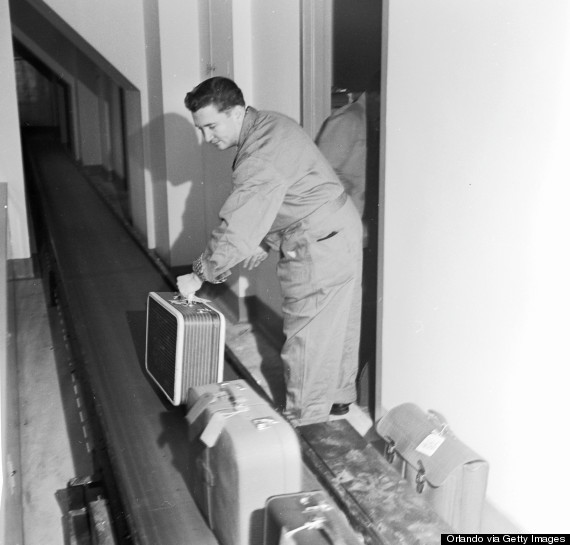 Source: (Huffington Post)
What do you remember about flying back in the day? We would love to hear your memories in the comment section below.
If you LIKE this story, please SHARE this story.