American journalist Hunter S. Thompson once said, "An outlaw can be defined as somebody who lives outside the law, beyond the law and not necessarily against it." Thompson, author of Fear and Loathing in Las Vegas, spent a year living and riding with the Hell's Angels to gain that insight into the duality of outlaws. Thompson's statement holds true with the Texas outlaws of old, many of whom spent time as lawmen themselves. Some criminals are just that: criminals. Some, however, were a little more complicated. Here are eight of the most notorious Texas outlaws.
1. Jim Miller 1866-1909
Perhaps the most baffling Texas outlaw was James Brown Miller, known as both "Killer Miller" and "Deacon Jim". Miller regularly attended the Methodist church, and neither smoke nor drank. The teachings of the church must have fallen short for Miller since he was a known assassin and had been arrested for murder several times, including for the murder of his grandparents and his brother in law. For protection, Miller always wore a large black coat with an iron plate sewn into the breast.
Miller served as the Marshall of Pecos, Texas, as well as a Texas Ranger. He didn't earn those titles by being a repentant man who changed his ways, but rather by being a scheming man who realized that obscuring his past could get him into positions of influence.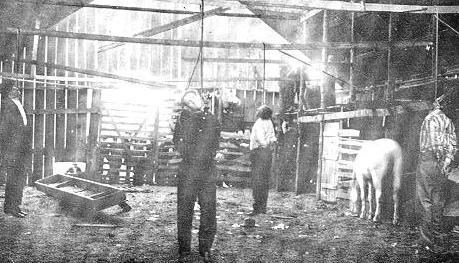 The man who lives by the sword dies by the sword, however, and in 1909, Jim "Killer" Miller was lynched by an angry mob who were fearful that he would evade justice for the murder of Gus Bobbitt, an Oklahoma rancher and former Deputy U.S. Marshal. Witnesses to the hanging said Miller shouted "Let 'er rip!" and jumped off his hanging platform voluntarily.
2. John Selman 1839-1896
Another man blurring the lines between good and evil was John Selman, who during his lifetime was tried for murder, theft and desertion of the Confederate army. Despite his wrongdoings, he later attained the position of Constable in El Paso.
During the Lincoln County War, Selman headed a group of vigilantes known as "Selman's Scouts", who were implicated in numerous reports of looting and rape. Because of the acrimonious nature of the conflicts taking place in the Reconstruction-era west, charges of heroism and villainy were both equally suspect. What is not disputed, however, is the fact that Selman shot a well-known outlaw in the back, killing him, and was subsequently tried for his murder (this was the second time he was tried for murder).
Like any outlaw worth his salt, John Selman's days ended after being shot in a gunfight with U.S. Marshal George Scarborough over a card game.
3. John Wesley Hardin 1853-1895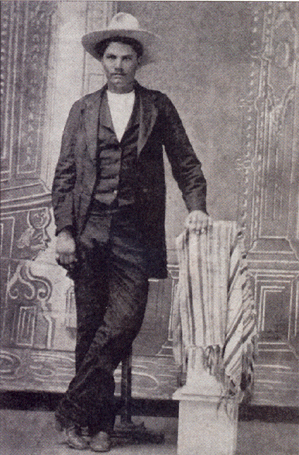 For a man named after a famous Methodist minister, John Wesley Hardin left a lot to be desired for living up to his name. The son of a preacher himself, Hardin was the second son of 10 children. Hardin first became a fugitive at the age of 15, after killing a man he had previously bested in a wrestling match. In the years that followed, Hardin was captured by the Texas state police and subsequently escaped. He created an alias, befriended Wild Bill Hickok and killed several more men, one of whom was shot for snoring (purportedly accidentally).
Hardin's role in the Sutton-Taylor feud made him the target of a lynch mob after killing two Texas lawmen. Hardin escaped the angry mob only to be captured by the Texas state police once more, convicted of murder and imprisoned for 17 years.
Once Hardin served his time, he took the state bar exam and became a lawyer. He moved to El Paso where he eventually met his fate in the form of  John Selman, who shot him in the back following an argument over the arrest of one of Hardin's friends.