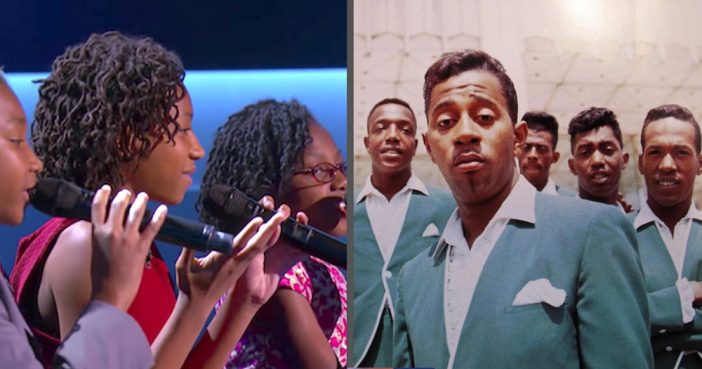 When three siblings from Valdosta, Georgia heard they were going on Steve Harvey's show "Little Big Shots" they were absolutely thrilled! Nya (13), Kaden (11), and Brooklyn (10) have been performing at their church and around their neighborhood for years, but this was much different.
faithtap.com
In an interview with WALB News, Nya explained that they were excited to go on Little Big Shots at first, "We think we have a pretty special gift and for it to be known worldwide, that was pretty cool." But when it was time to perform, Nya's nerves started to kick in, as she explained to WALB News, "When you stand behind the backdrop thing that comes up I was like oh my gosh oh my gosh… so nervous but then when we actually walked out I was like I got this… it's going to be easy."
Sure enough, the trio nailed their stunning rendition of "My Girl" and left Steve Harvey totally speechless! It takes a lot of bravery to step out on stage and perform in front of a massive crowd, but the "Valdosta Siblings" were able to knock it out of the park! Now the word of their talent is spreading like wildfire and only time will tell where they pop up next! Watch their incredible version of "My Girl" for yourself by pressing "play" on the video below!
RELATED:
What did you think of these girl's rendition of 'My Girl'? If you enjoyed this video and think your friends would too, don't forget to SHARE. We welcome your comments below!