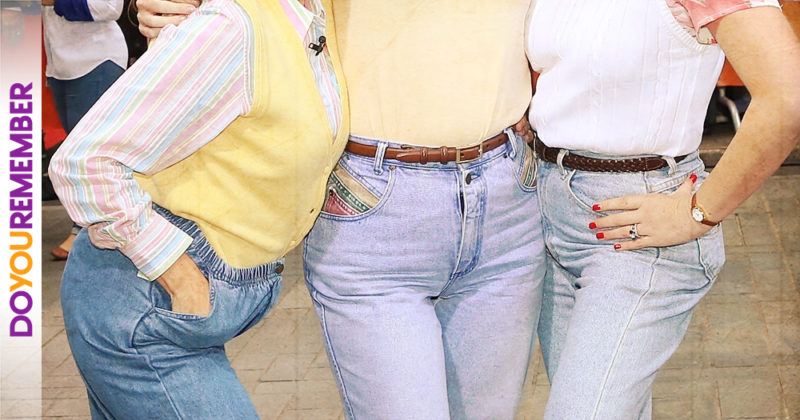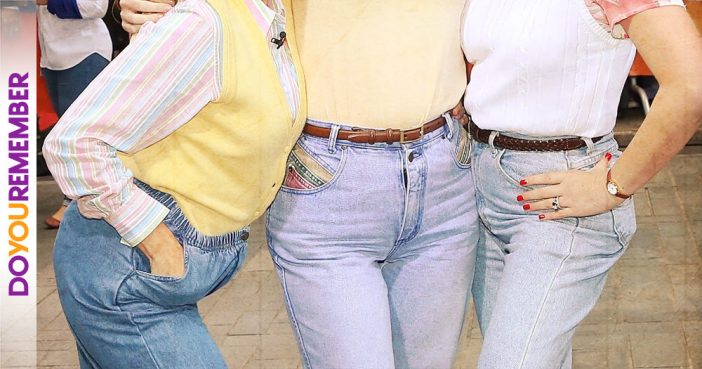 Before being given the title of Mom Jeans, high-waisted straight leg jeans were all the rage in the 80's and early 90's. Worn not only by us regular folk, but by glamorous people like Cindy Crawford, Salt-N-Pepa, Madonna, and even presidential candidate Mitt Romney. They were a coveted item and a staple in almost everyone's closet.
Known stylistically for accentuating your lower tummy area and flattening your derriere, you can imagine why this style fell out of Vogue. But as time passed and styles changed, these pleated, tapered off jeans, slowly became the calling card of over worked, underappreciated moms everywhere. You know who I'm talking about, that mom so wrapped up in caring for her family she's overlooks dedicating any time for herself. That mom that's always there for every school function, soccer game, and school play and will do so donning her not so flattering pase' pants.
Thankfully to all the moms that held on to her prized mom of the century denim, these pants are actually making a comeback. I personally believe this is not only because trends have a tendency to cycle every 20 years or so, but because we have all forged the association of this style being tied to some of the most amazing, strong, beautiful women we know, Mom.