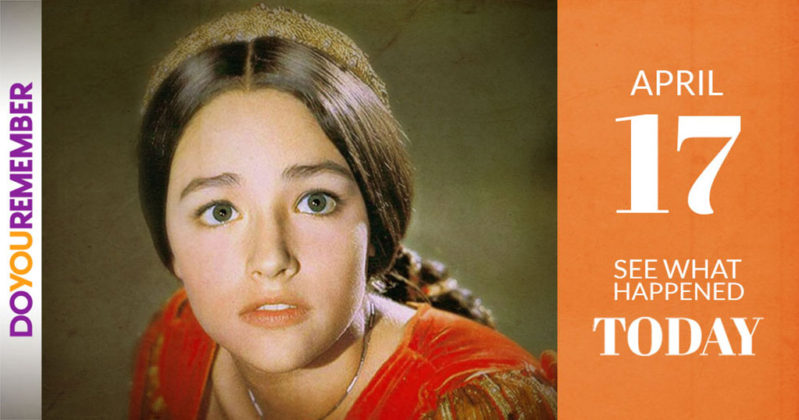 "BORN TODAY"
Rooney Mara (1985) – (Patricia Rooney Mara) – American actress and philanthropist ("Girl With The Dragon Tattoo" and "Carol")
Luke Mitchell (1985) – Australian actor and model.
Alaina Huffman (1980) – Film & TV Actress
Monet Mazur (1976) – Actress & Model – ("Torque", "Dead Man Running", "Monster-in-Law", "Stoned" and "Just Married").
Victoria Beckham (1974) – English businesswoman, fashion designer, model, and singer ('Posh' from the all-female pop group "Spice Girls")
Jennifer Garner (1972) – Actress ("Dude Where's My Car", "Daredevil", "Electra", "Alias")
Claire Sweeney (1971) is an English actress, singer and television personality ("Brookside")
Redman (1970) – American rapper, DJ, record producer, and actor.
Tami Roman (1970) – American television personality, model, businesswoman and actress. ("The Real World: Los Angeles and The Real World")
Kimberly Elise (1967) – Actress (Set It Off" and "Beloved")
Henry Ian Cusick (1967) – Actor ("Lost")
Liz Phair (1967) – American singer, songwriter, and guitarist.
William Mapother (1965) – Actor ("Lost")
Maynard James Keenan (1964) – American musician, record producer, winemaker, and actor
Lela Rochon (1964) – Actress ("Waiting To Exhale")
Sean Bean (1959) – Actor ("Game Of Thrones" and "Lord Of The Rings")
Nick Hornby (1957) is an English novelist, essayist, lyricist, and screenwriter. ("High Fidelity" and "About A Boy")
Olivia Hussey (1951) – (Featured Above) – Actress ("Romeo And Juliet", "Ice Cream Man", "Psycho 4: The Beginning")
L. Scott Caldwell (1950) – Actress ("Lost")
David Bradley (1942) – Actor ("Harry Potter" film series and "Game of Thrones")
Don Kirshner (1934 – RIP 2011), known as The Man With the Golden Ear, was an American music publisher, rock music producer, talent manager, and songwriter. He was best known for managing songwriting talent as well as successful pop groups, such as The Monkees, Kansas, and The Archies).
Lon McCallister (1923 – RIP 2005) – Actor ("Stage Door Canteen")
Harry Reasoner (1923 – RIP 1991) Newsman ("Sixty Minutes")
William Holden (Beedle Jr.) (1918 – RIP 1981) – Actor ("Stalag 17 [1953]", "The Bridge on the River Kwai", "The Towering Inferno")
Arthur Lake (1905) – Actor ("Blondie" series)
"DIED TODAY"
Dick Shaw (

December 1, 1923 – April 17, 1987) – American actor and comedian. ("It's a Mad, Mad, Mad, Mad World" and "The Producers").

Linda McCartney (September 24, 1941 – April 17, 1998) – American musician, photographer, animal rights activist, entrepreneur and publisher

Kitty Carlisle (September 3, 1910 – April 17, 2007) – singer, actress and spokeswoman for the arts. (Regular panelist on the television game show "To Tell the Truth").

Earl King (February 7, 1934 – April 17, 2003) – Blues singer, guitarist, and songwriter,
Doris Roberts (November 4, 1925 – April 17, 2016) – Actress ("Everybody Loves Raymond")
"MOVIES TODAY"
Click on the movie title to watch it's trailer.
"MUSIC TODAY"
1953 – After 15 years, Benny Goodman the swing musician returned to Carnegie Hall.

1960 – Eddie Cochran died in Bath, England, from severe brain injuries sustained in a car crash near Chippenham, Wiltshire.

1964 – The FBI lab reported that it could not determine the lyrics to "Louie Louie."
1964 – Them made their first concert appearance.

1969 – The Band played its first concert as an independent group.

1970 – Johnny Cash performed at the White House at the invitation of President Richard M. Nixon. He played "A Boy Named Sue."
1980 – Bob Marley and the Wailers performed as the official guests of State at Zimbabwe's Independence festival.
1995 – Courtney Love and her band Hole performed on the sixth season premiere of MTV's "Unplugged."

2002 – Tammy Wynette's four daughters, who claimed a doctor contributed to their mother's death, reached a confidential agreement with Wynette's doctor over her death
"TV/RADIO TODAY"
1935 – "Lights Out" debuted on NBC Radio. It ran until 1952.

1937 – Daffy Duck and Petunia the Pig from Looney Tunes makes their debut on TV.
1967 – "The Joey Bishop Show" debuted on ABC-TV.
"OTHER IMPORTANT EVENTS…"
1916 – The American Academy of Arts and Letters obtained a charter from the U.S. Congress.

1917 – Congress tried to establish Daylight Saving Time, but the bill did not pass until a few months later.

1941 – Igor Sikorsky accomplished the first successful helicopter lift-off from water near Stratford, CT.

1941 – The office of Price Administration was established in the U.S. to handle rationing.

1947 – Jackie Robinson (Brooklyn Dodgers) performed a bunt for his first major league hit.

1961 – 1,400 U.S. supported Cuban exiles invaded Cuba at the Bay of Pigs in an attempt to overthrow Fidel Castro. The mission was unsuccessful.

1964 – Jerrie Mock became the first woman to fly an airplane solo around the world.

1964 – The Ford Motor Company unveiled the new Mustang.  

1967 – The U.S. Supreme Court barred Muhammad Ali's request to be blocked from induction into the U.S. Army.

1969 – In Los Angeles, Sirhan Sirhan was convicted of assassinating U.S. Senator Robert F. Kennedy.

1970 –

Apollo 13

returned to Earth safely after an on-board accident with an oxygen tank.

1983 – In New York, a transit strike that began on March 7 ended.

1985 – The U.S. Postal Service unveiled its new 22-cent, "LOVE" stamp.