It's Jeannie and Major Nelson and they're kissing! I Dream of Jeannie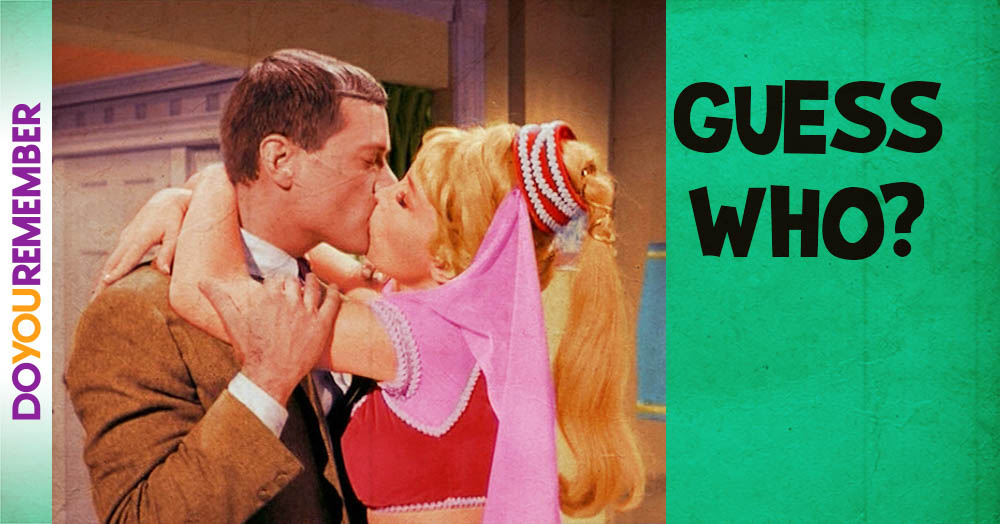 " I Dream of Jeannie"  was an American fantasy sitcom starring Barbara Eden as a 2,000-year-old genie and Larry Hagman as an astronaut who becomes her master, with whom she falls in love and whom she eventually marries.
The series was created and produced by Sidney Sheldon in response to the great success of rival network ABC's Bewitchedseries, which had debuted in 1964 as the second-most watched program in the United States. Sheldon, inspired by the movie The Brass Bottle, which had starred Tony Randall, Barbara Eden, and Burl Ives as the jinn Fakrash, conceived of the idea for a beautiful female genie. Both I Dream of Jeannie and Bewitched were Screen Gems productions. The show debuted at 8 pm, Saturday, September 18, 1965, on NBC.
Let's Look Back at Few of Jeannie and Major Nelson Most Tender Moments in the Video Below
Produced by Screen Gems, the show originally aired from September 18, 1965 to May 26, 1970 with new episodes, and through September 1970 with season repeats, both on NBC. The show ran for five seasons and produced 139 episodes. The first season consisted of 30 episodes filmed in black and white.
In the series pilot episode, "The Lady in the Bottle", astronaut Captain Tony Nelson, United States Air Force, is on a space flight when his one-man capsule Stardust One comes down far from the planned recovery area, near a deserted island in the South Pacific.
On the beach, Tony notices a strange bottle that rolls by itself. When he rubs it after removing the stopper, smoke starts shooting out and a non English-speaking female genie materializes and kisses Tony on the lips, shocking him. They cannot understand each other until Tony expresses his wish that Jeannie (a homophone of genie) could speak English, which she then does.
Then, per his instructions, she "blinks" and causes a recovery helicopter to show up to rescue Tony, who is so grateful, he tells her she is free, but Jeannie, who has fallen in love with Tony at first sight after being trapped for 2,000 years, re-enters her bottle and rolls it into Tony's duffel bag so she can accompany him back home. And the rest as most of you know is TV history.
Credit: Wikipedia