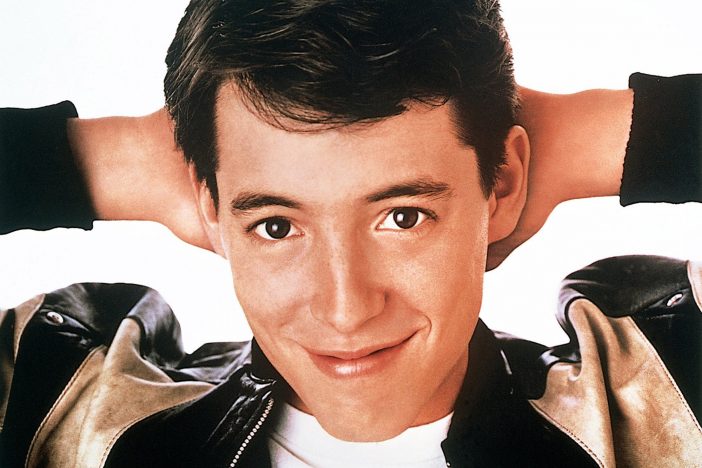 "BORN TODAY"
Scott Eastwood (1986)
Sonequa Martin-Green (1985)
Deryck Whibley (1980)
Melissa Gorga (1979)
Kevin Federline (1978)
Ananda Lewis (1973)
Jerry Supiran (1973)
Jaye Davidson (1968)
Jill Schoelen (1963)
Matthew Broderick (1962)
Rosie O'Donnell (1962)
Kassie DePaiva (1961)
Sabrina Le Beauf (1958)
Gary Oldman (1958)
Timothy Dalton (1946 or 1944)
"DIED TODAY"
Michael Redgrave (Born: March 20, 1908 / Died: March 21, 1985)
Dean Martin, Jr. a/k/a Dino, Desi & Billy (Born: November 17, 1951 / Died: March 21, 1987)
Robert Preston (Born: June 8, 1918 / Died: March 21, 1987)
"MOVIES TODAY"
"MUSIC TODAY"
1939 – "God Bless America" was recorded by Kate Smith.
1960 –  Percy Faith had a lock on #1 for the fifth week with "The Theme From 'A Summer Place".
1964 –  Jan & Dean recorded "The Little Old Lady From Pasadena" with The Wrecking Crew (including drummer Hal Blaine, pianist Leon Russell as backing musicians).
1964 –  13-year-old Judy Collins made her live debut at New York City's Carnegie Hall, performing Mozart's "Concerto for Two Pianos"
1964 –  "She Loves You" by the Beatles hit #1, taking over from "I Want To Hold Your Hand" by the Beatles, which had spent seven weeks at the top.  What's more, the Beatles had #3 — "Please Please Me"  This was the first time in the history of the Rock Era in which one artist owned the top three songs and the Beatles would continue to do this in various combinations for four straight weeks.
1966 –  The Beach Boys released the single "Sloop John B".
1967 –  The Turtles climbed to the top with "Happy Together".
1969 –  Simon & Garfunkel released the single "The Boxer".
1969 –  Tommy Roe had the #1 song with "Dizzy".
1970 –  Faces, featuring new lead singer Rod Stewart, released the LP First Step.
1975 –  Frankie Valli had a solo #1 with "My Eyes Adored You".
1981 –  Phil Collins debuted with his first solo single–"I Missed Again".
1981 – "Angel Flying Too Close To The Ground" lifts Willie Nelson to #1 on the Billboard country singles chart
1981 –  After ten years of hard work, REO Speedwagon finally hit #1 with "Keep On Loving You".
1981 –  "Hi Infidelity" by REO Speedwagon was #1 on the Album chart for a sixth week.
1983 –  Pink Floyd released "The Final Cut", the last LP with Roger Waters on board.
1986 – "Parade" (the soundtrack for "Under the Cherry Moon") by Prince was released.
1987 – Restless Heart's "I'll Still Be Loving You" rises to #1 on the Billboard country chart
1987 – U2 released the LP "The Joshua Tree".
1987 – Bruce Hornsby & the Range took over at #1 on the Adult Contemporary chart with "Mandolin Rain".
1987 – Jody Watley had the new R&B #1 — "Looking For A New Love".
1987 – Club Nouveau hit #1 with their remake of the classic Bill Withers song "Lean On Me".
1989 – Madonna released the album "Like A Prayer".
1992 – Michael Bolton and Kenny G. remained at #1 on the AC chart for the third straight week with "Missing You Now".
1992 – Vanessa Williams took over at #1 with "Save The Best For Last".
1998 – Clint Black stops at #1 on the Billboard country chart with "Nothin' But The Taillights," co-written with Steve Wariner
"TV/RADIO TODAY"
1989 –  Dick Clark announced that after 33 years, he would no longer host American Bandstand.
"OTHER IMPORTANT EVENTS"
1956 –  Elvis Presley performed at the 4,000-seat YMCA Gymnasium in Lexington, North Carolina.  Tickets were $1 for general admission and $1.50 for reserved.
1956 – After performing in Norfolk, VA (with Gene Vincent opening), and en route to New York to appear on The Perry Como Show, Carl Perkins is badly injured in a Dover, DE car crash that also kills his manager and his brother Jay.
1963 –  Barbra Streisand and Elliot Gould were married.
1964 – Dean Martin immortalizes his handprints in the cement of Grauman's Chinese Theatre in Hollywood.
1984 – John Lennon's widow, Yoko Ono, dedicates a section of New York City's Central Park as a place of meditation called Strawberry Fields. Every December 9, thousands of fans converge on the spot to remember her last husband, who was murdered by a deranged fan on that day in 1980.
1988 – Randy Travis wins three times at the 23rd annual Academy Of Country Music awards, aired on NBC from Knott's Berry Farm in Buena Park, California. He earns Top Male Vocalist, and "Forever And Ever, Amen" takes Single Record and Song of the Year.
1994 –  Bruce Springsteen won an Academy Award for Best Original Song for "Streets Of Philadelphia".
1994 – TIME magazine runs an article about Disney's plans for a $650 million American-history-and-entertainment park, called Disney's America.
1997 – The fifth and final weekend of the very first Star Wars Weekends takes place at Disney-MGM Studios.
1999 – At the 71st Academy Awards ceremony, Shakespeare in Love won seven awards including Best Picture, Best Actress (Gwyneth Paltrow), Best Supporting Actress (Judi Dench as Queen Elizabeth I of England), Best Original Screenplay (Marc Norman and Tom Stoppard) and Best Art Direction.
1999 – 71st Academy Awards – Other winners included Saving Private Ryan with five awards, Life Is Beautiful with three, and Affliction, Bunny, Election Night, Elizabeth, Gods and Monsters, The Last Days, The Personals, The Prince of Egypt, and What Dreams May Come with one.