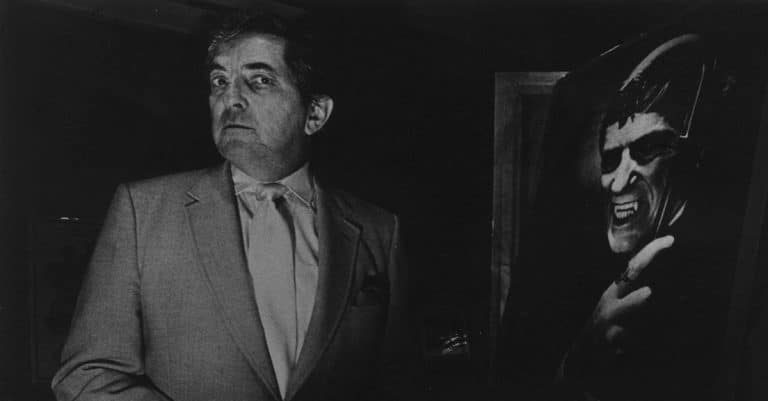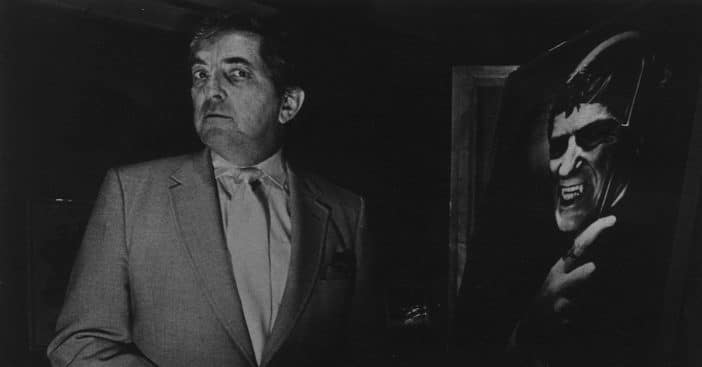 If you remember the 1966 to 1971 daytime soap opera Dark Shadows, then you're no doubt aware of the name synonymous with it: Jonathan Frid, the late Canadian actor who portrayed vampire Barnabas Collins and who is the subject of the new documentary, Dark Shadows and Beyond: The Jonathan Frid Story.
"There have been many vampire TV series and movies since Dark Shadows aired," points out Mary O'Leary, the doc's producer and director, "but if you want to see the original, first sympathetic vampire in media, it's Jonathan Frid as Barnabas Collins. Go back and look at the original and you'll see that everything that has happened since, was because of him."
Dark Shadows began as a Gothic mystery series involving the Collins family of fictional Collinsport, Maine. The show gradually moved in the direction of the supernatural, involving ghosts and an ancient Egyptian phoenix, but due to declining ratings, series creator Dan Curtis decided to go for broke. He added a vampire into the mix, with the idea being that in six months he would be staked and another creature would replace him. Curtis, though, wasn't counting on Frid or, more specifically, the impact he would have on the audience. Ratings began to surge, fan mail poured in and Barnabas Collins was spared the stake as Dark Shadows became an absolute phenomenon. Speak to any member of that original viewing generation, and you'll no doubt be told, "I used to run home from school every day to watch it."
RELATED: Here's What Happened to 'Dark Shadows' Actor Jonathan Frid, Who Played 'Barnabas Collins'
Inside 'The Jonathan Frid Story'
Actor David Selby, who has had an extensive career on the stage and enjoyed prime time success with the soap Falcon's Crest, portrayed Quentin Collins on Dark Shadows — first as a ghost, then as a zombie, a human and a werewolf with ties to Oscar Wilde's The Picture of Dorian Gray. His popularity mirrored Frid's to a large degree, much to his surprise.
"To tell you the truth," says Selby in an exclusive interview with Do You Remember, "I was taken aback when I walked out of the studio on 53rd street in Manhattan and there were so many fans there. There was a parking lot next door to us and every once in a while they'd come and get me and put me in the little booth there so I could talk to people and sign autographs.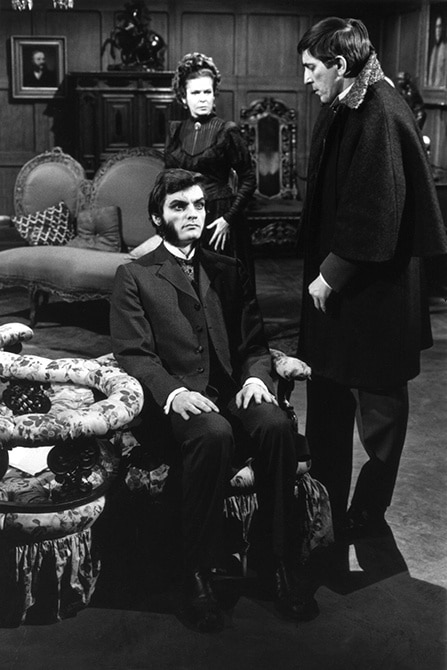 "Another time," he adds, "my wife and I were walking into a Broadway play and all of a sudden there was applause. We look around and my wife looks at me and says, 'They're applauding you. Let's sit down, quick.' It was that kind of thing everywhere I went. In Washington, D.C., a policeman in full uniform passing by walks over to me and says, 'I want to tell you how much I enjoyed you on Dark Shadows.' I was just so thankful for that, I can't even begin to explain it to you. The love that I have received through the years … it's come to me from every direction and I'm very grateful for it."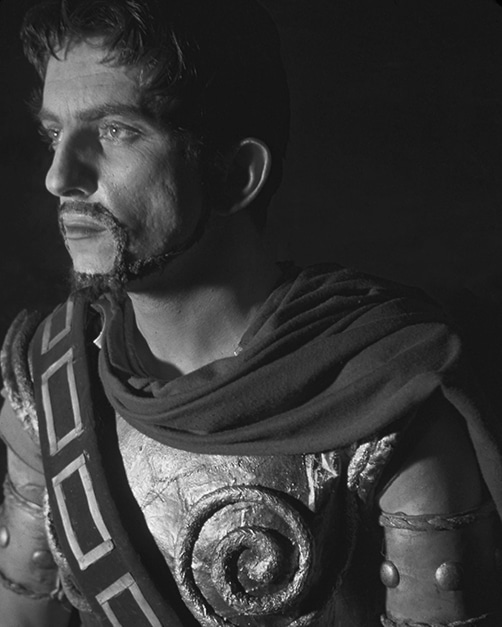 Of the documentary itself, O'Leary reflects, "I hope that people are moved by it. Of course, having spent two years shaping it, I'm happy with the final product. I really wanted to touch on all of the aspects of Jonathan's life. I think Dark Shadows has been covered so completely through many existing interviews with Jonathan, both in print and on video, so I really wanted to delve into friendships he had going back to Yale, plays that he did in regional theatres across the country and so on. Although a lot of people I would have liked to have spoken to have passed, I was able to find a few that told tremendous stories about the Jonathan they knew. I feel that people will get insight into the man as opposed to just the character of Barnabas Collins."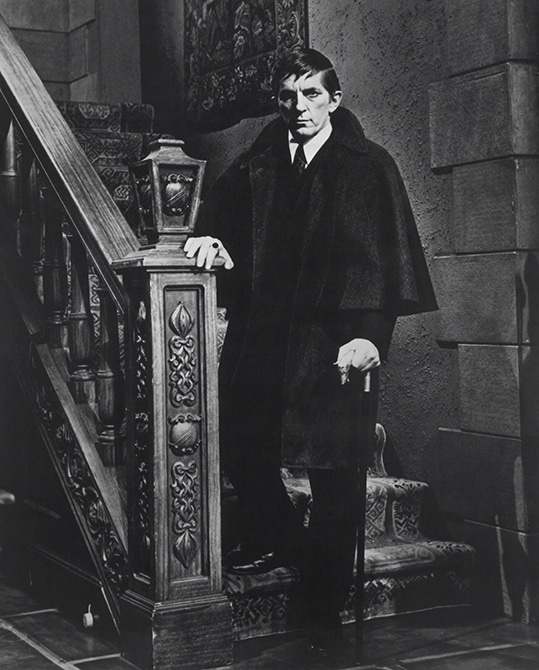 Muses Selby, "When I saw the documentary, I got a little emotional, to tell you the truth. There was always a fondness for him. Jonathan and I just got along from the get-go and it was a nice friendship. Back then, a couple of times I'd walk across the park to his apartment and we'd just talk. It was very special. I remember back when we first met, I began to realize all he had done. I had mentioned that I was going to the Stratford Shakespeare Festival for a play, and, of course, he'd already been there. He had done so much, like going to Yale. Not that I was intimidated, but I got quiet when I heard that, because I couldn't believe it. And his relationship with all the theater people in Canada — he was a theater person through and through, with such training."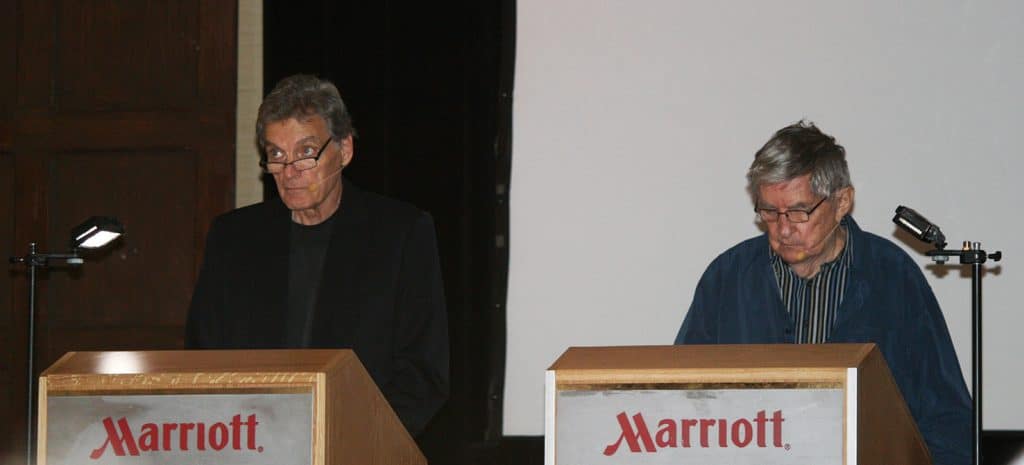 One of the most intriguing aspects of the trailer for the documentary shows something that people have heard about so often when it came to Frid, but had never had the opportunity to see: the actor in a stage production, which was aired on television in 1962 as part of the TV series Play of the Week.
"For me," O'Leary smiles, "it was a dream to actually see Jonathan on stage doing Shakespeare in performance. Obviously, I heard him read many Shakespearean monologues over the years, but to see him perform in a fully staged production from 60 years ago was just incredible. What I think people will see is a man and actor who loved the stage, loved theater. That's where his heart was. His passion started at the age of 16 and continued his entire life. People interested in an actor's thought process or passion will get a sense of why an actor pursues this extremely difficult line of business as a career. I think they should be drawn to this documentary because you'll see the story of one actor and his life in the theater. I think it will be insightful."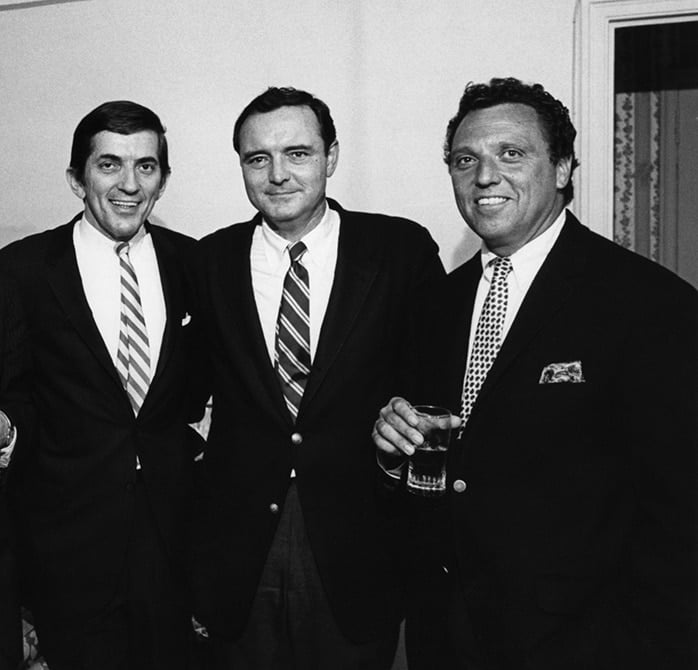 "It's truly lovely," closes Selby. "And the man himself, Jonathan, comes through as how he really was."
Dark Shadows and Beyond: The Jonathan Frid Story will debut on October 5th on Blu-ray, DVD, and digital. You can learn more on Twitter at @JonathanFridDoc and Facebook.