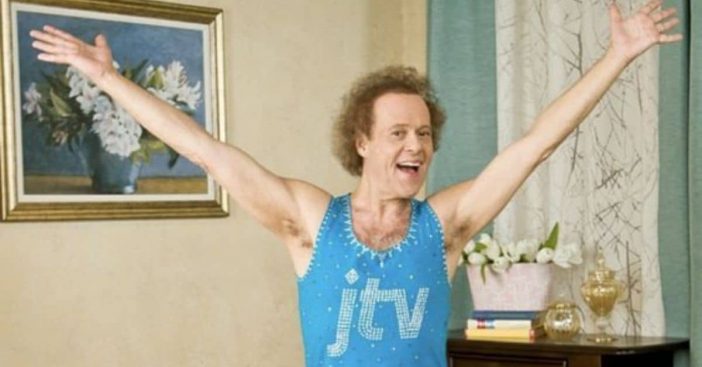 Richard Simmons was TV's best known and most enthusiastic fitness guru in the '70s and '80s. As a result of his success as a fitness guru, not only did he manage to open and maintain many gyms, but he also appeared on news segments, talk shows, and roles in TV shows and movies.
Some of his professional ventures include The Richard Simmons Show and a food program called Slim Cookin. He also appeared in commercials for Yoplait, Herbal Essences, and SportsCenter. Simmons even hosted his own Sirius radio program, Lighten Up with Richard Simmons. He really was doing it all, but in recent years, he retreated from public life and people have wondered for years where he went.
What happened to Richard Simmons?
View this post on Instagram

It was in 2014 when he stopped all public appearances and some weird conspiracy theories began floating around that Simmons was being held hostage by his housekeeper in 2016. Simmons did appear on the news later on, denying these speculations. But then when Simmons' gym closed without warning, people were wondering if he was okay.
RELATED: There Is Now A Motivating Richard Simmons Action Figure
In March 2017, the LAPD conducted a welfare check on Simmons who confirmed that he was just fine. According to Wikipedia, they confirmed to the public that "right now he is doing what he wants to do and it is his business."
So… is he okay?
That same year, Simmons was hospitalized for severe indigestion and Simmons would then make his first public announcement in over a year. Along with a photo of himself, he officially confirmed, "I'm not 'missing', just a little under the weather." Overall, he really just wanted some time to himself to take care and relax, as he most certainly deserves after building a legitimate health/fitness empire through the years.
"He's helped millions of people lose millions of pounds. And for 40 years, he took care of everyone but himself," says Simmons' spokesman Tommy Estey. And Simmons hasn't shied away from speaking so fondly of the people he's helped through the years. "Over the years thousands came to laugh and sweat with me. I've dedicated my life to helping others feel better about themselves and they helped me to do the same. Thank you for always supporting and loving me," he once said in a statement.
Want to relive one of Richard Simmons' workouts? Check out this 10-minute routine you can do from the comfort of your own home!