Oh, America: What is our obsession with durable—and burpable—molded plastic containers? More than just a convenient way to store tuna casserole, Tupperware offers a strange window into the past: A quick search on eBay for "vintage Tupperware" turns up more than 13,000 results—each offering a glimpse of the styles and color preferences of times gone by.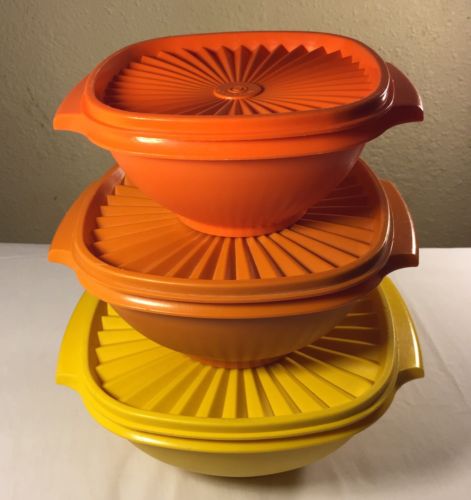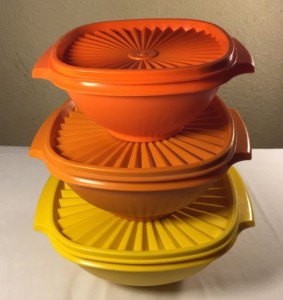 Yet every "avocado" or "harvest gold" water pitcher carries a price, ranging from the pedestrian ($29.99 for a set of six bowls) to the outrageous ($1,500 for a set of tumbler glasses). Why so expensive? Apparently, Tupperware once used a "Tupper!" insignia during the 1950s, and a complete set of six tumblers, stirring spoons and carrying cozy with the "Tupper!" mark is incredibly rare. It also doesn't hurt that the set comes in a variety of pastels—a color palette that has seen a resurgence in the last decade.
What to Look For
"According to Kristian McManus, owner of the vintage-Tupperware online resource Tupperdive.com, these vintage plastics have become collectible because most baby-boomer collectors are nostalgic for their family's old Tupperware. Every piece is clearly marked. The most common color is crystal, or white. Pink is hard to find because it faded over time. Pieces in demand include a complete set of nesting bowls from the 1940s to the 1960s as well as 1960s sculptural salt and pepper shakers.
Pricey? Definitely, but given Tupperware's durability (the tumblers are nearly 60!), these glasses will probably outlive you. A sound investment for a timeless style."
See how your Tupperware stacks up here