Pauley Perrette's name has been making a lot of headlines lately, but this story is just too adorable! The former NCIS actress posted a photo of herself and her dad on Father's Day and all the show's fans are loving it. Her father is actually known as former Coosa County Commissioner Paul Perrette!
"Happy Father's Day to all Dad's out there! Love mine SO MUCH!!!" Perrette said in her post for her dad. The sweet message and photo had fans commenting positivity and love all over the place.
Take a look at the photo with her dad below
Happy Fathers Day to all Dad's out there! Love mine SO MUCH!!! pic.twitter.com/rGixXDlvyT

— Pauley Perrette (@PauleyP) June 17, 2019
What the fans are saying
"That's a beautiful picture of you and your dad. I hope you were able to spend some time with him yesterday even if it was a face-time chat," one person said.
"That is an adorable picture! It really depicts how much you two love each other!!" another says. We agree, it's an absolutely adorable photo!
What her dad has said about her recently
Paul has recently praised his daughter after she announced her exit from the show as Abby Sciuto. "When I see her, I don't really see her as the star that people do. I see her as the daughter that I'm very proud of," he says. "The other side is that Pauley is still Pauley. She has been able to maintain her own personality, her own standards, her own morals."
"That kid has never ever thought of herself. She gives everything that she's got away. But she's worked hard for everything that she's got. She'd earned every step of the way, and that's why I'm proud for her. And I'm certainly glad that she's my daughter," he adds.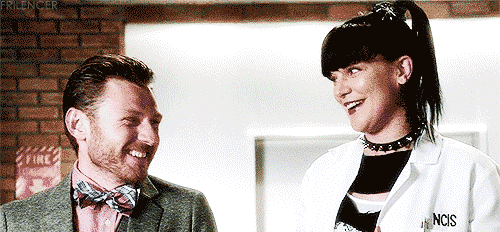 Perrette has been making headlines recently due to her physical assault allegations against NCIS co-star Mark Harmon. She had allegedly left the show due to being "attacked" onset by Harmon when it was actually his dog. She posted a message on her Twitter saying she will never return to the crime drama show and to "stop asking" due to this reason.
However, many people were quick to come to Harmon's defense. They were saying that she was leaving out important details and making him look like an assaulter.
What do you think about these interesting but serious allegations?