We recently shared that Pauley Perrette had revealed some physical assault allegations against her NCIS co-star Mark Harmon. The actress took to Twitter to say that she is "terrified" of him and is never coming back to that show for that reason. Many fans believe that it might have been a ploy to promote her new show, as she mentioned it in the tweet as well.
Harmon has yet to respond to the allegations. Perrette has been open in the past about her disdain for Harmon, but now much more serious accusations are coming to light. Why hasn't he responded to the allegations?
The original tweet that started it all
NO I AM NOT COMING BACK! EVER! (Please stop asking?) I am terrified of Harmon and him attacking me. I have nightmares about it. I have a new show that is SAFE AND HAPPY! You'll love it!#HappyPlace Love y'all!

— Pauley Perrette (@PauleyP) June 7, 2019
According to several stories online, the actual incident that took place was a dog attack. After this fact, she says she was "physically assaulted" and "lost" her job. TMZ also reports that Harmon would often body-check the actress and also trot his dog around her after the incident occurred. This has not been confirmed nor denied.
In addition to those reports, it hasn't been confirmed if Perrette's allegations are true either. Harmon hasn't even spoken up to defend himself.
Harmon also serves as an executive producer for the show. As a result, he is also a figurehead for the CBS network. Now that The Big Bang Theory is off the air after several years, NCIS is the biggest money-maker for the network and CBS is well aware that Harmon is a favorite among fans. This means a proper acknowledgment for these accusations could be taking time because CBS is trying to figure out the best way to address it.
Additionally, CBS might have even asked that Harmon remain quiet on the allegations until they can figure out the best way to respond. Given his relationship to the network, it could be likely that they've advised him to stay hush-hush for now.
What this means for Harmon and the network
In the grand scheme of things, it really all comes down to the proper response from the network or Harmon himself. If he is innocent, it's probably best that he does not make the statement himself to avoid a he-said-she-said kind of thing. However, if he is guilty, the statement will likely take some additional time. He will need to construct a formal apology and recount his side of the story.
At the end of the day, none of us know if any of these allegations are true. Staying quiet and moving on by just be the best option for Harmon right now.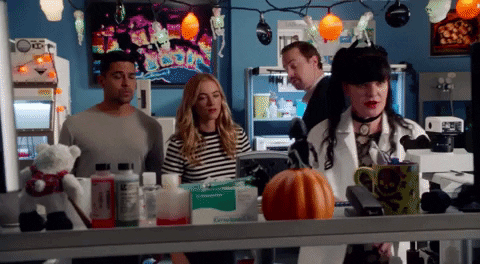 Are you shocked by these allegations towards Mark Harmon?