TODAY host Kathie Lee Gifford has unfortunately revealed that she is experiencing "crippling loneliness" after she lost both her husband and her mother. At 65 years old, she is preparing to say goodbye to her position on The TODAY Show on April 5th, 2019, after spending 11 years with the show.
Kathie's mom, Joan Epstein died in September 2017. Her husband, Frank Gifford, died shortly before in August 2015. It's been really tough for the widower and empty nester to just bounce back from that excruciatingly painful loss.
"You battle a lot of things when you get older, especially as a widow, when you lose a spouse," Gifford says to AARP The Magazine, "It dawned on me the other day, I'm a widow, I'm an orphan, because my mother also passed and I'm an empty nester all at the same time. If you're not careful, what you've lost in life can define you. It's so much healthier to be defined by what you still have. I'm making big changes in my life because I need to, really big changes that are feeding my soul. Otherwise, despair sets in and loneliness can be crippling."
She continued on by saying, "I didn't have to stay in this big house anymore. I found myself dealing with crippling loneliness. I had to make moves and spiritual moves. You gotta make new memories or the old ones are going to kill you."
With all this being said and reflected upon, Kathie has also touched on her eventual departure from TODAY and said she's excited to focus on a new dream.
"Maybe it is someone else's dream job," she explains, "But there was a more powerful dream within me that had yet to be fulfilled. All I ever wanted to do, from the time I was a little girl, was sing and be in movies."
Can we expect to see Kathie Lee Gifford on the concert stage or on the big screen soon? We hope so!
The TODAY host also co-hosted Live! With Regis and Kathie from 1988 to 2000 before moving onto TODAY, where most of her television career has taken place.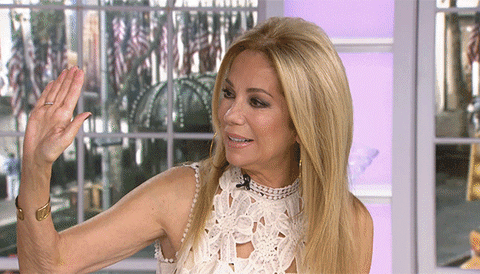 Are you excited and happy to see Kathie going onto to fulfill a new personal dream? Be sure to SHARE this article if you are! We all wish the absolute best for Kathie is this new life journey.
Check out the video below on some of Kathie's best moments on The TODAY Show: